Days after revealing the return of its fat burner from several years ago, Gaspari Nutrition has shared the formula behind its all-new Cytolean Night Time PM. The upcoming supplement is designed to support weight loss, like the original from way back; however, this time around, it is doing it with zero stimulants and additional ingredients to ensure you get a good night's sleep.
Gaspari Nutrition's Cytolean Night Time PM is designed to take before bed to help you get to sleep, get quality deep sleep, and burn fat throughout the night. As mentioned, the product is stimulant-free, so you can take it alongside the brand's other advanced weight loss supplement, DTN8, which is on the other end of the spectrum and features a good amount of stimulants.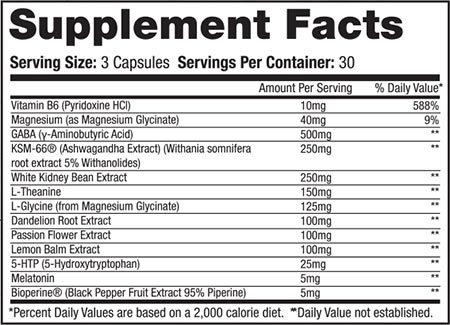 You can see the combination of ingredients Gaspari Nutrition has packed into Cytolean Night Time PM in the image above, with everything openly and transparently dosed. The product actually has more ingredients to support and improve your quality of sleep than weight loss, with several typical sleep ingredients in the mix, such as GABA, melatonin, 5-HTP, and lemon balm.
The main ingredients that appear to be in Cytolean Night Time PM to help with fat loss are dandelion root, white kidney bean, and KSM-66 branded ashwagandha at 250mg a serving. While Gaspari Nutrition only revealed its stimulant-free nighttime fat burner in the past few days, it also plans to launch it in the same week, with Cytolean Night Time due to go live on its website tomorrow.