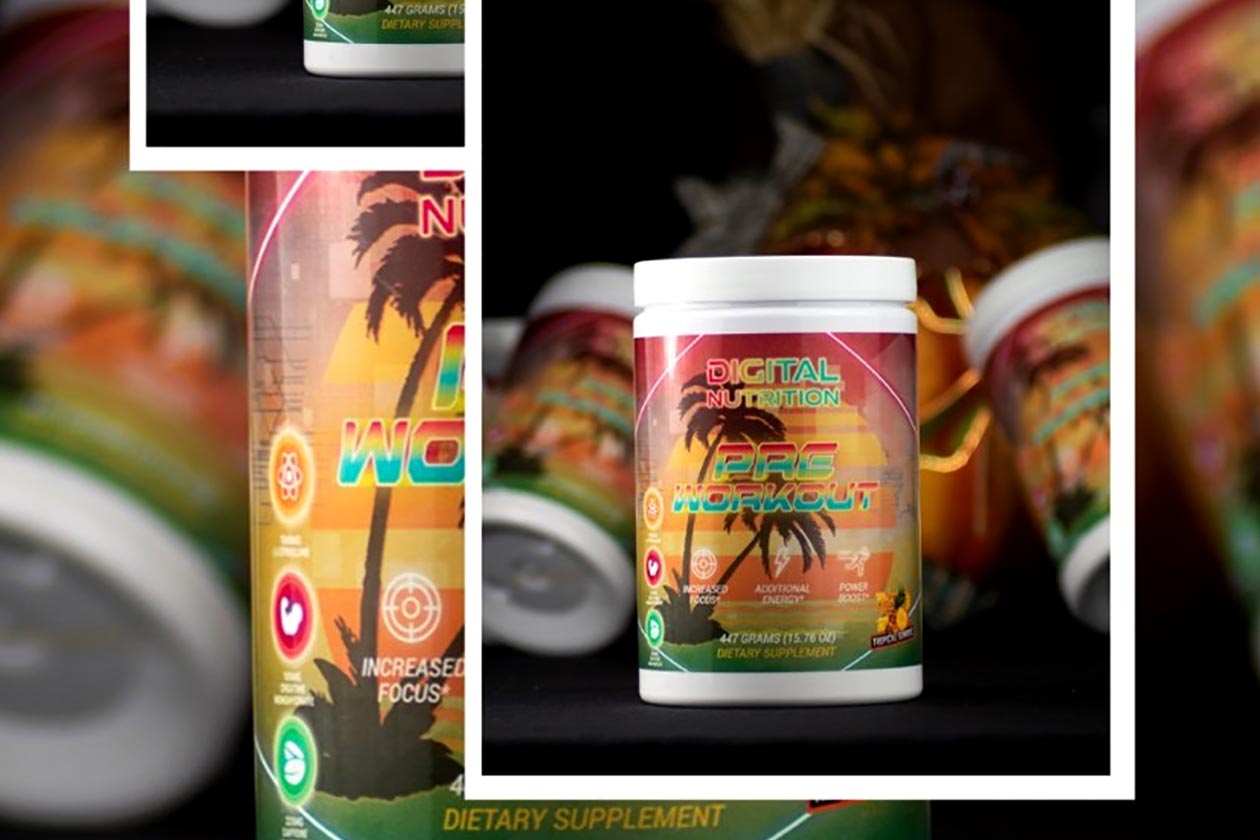 To kick off the month of October, the all-new supplement company Digital Nutrition is coming to market, and it does have something quite different about it. Digital Nutrition promotes itself as the number one fitness NFT brand in the world, as it does indeed have several fitness-themed NFTs available for purchase and plans on expanding that selection as it grows.
While a lot of Digital Nutrition's focus is on its fitness NFTs, as mentioned, it is a supplement company and plans on launching those supplements in about a week on the 2nd of October. The brand is going to have three different products to start, all for popular categories, although we don't yet know the level of formulas we're getting, such as ingredients and dosages.
The three Digital Nutrition supplements will be the stimulant pre-workout simply named Pre-Workout, the stimulant-free pump pre-workout Nitric Shock, and the plant-based protein powder Vegan Protein. Again, we don't know what any of the formulas behind the products are like, although we know Pre-Workout has a weight of 447g, which if it has 20 or 30 full servings per tub, that is plenty of room for some solid dosages.
You can sign up to be notified as soon as Digital Nutrition's small selection of supplements becomes available, over on its website, currently featuring a countdown timer to that Saturday October 2nd launch date. We'll share more information if it comes in any sooner, although in the meantime, you can check out the brand's selection of fitness NFTs over on OpenSea.