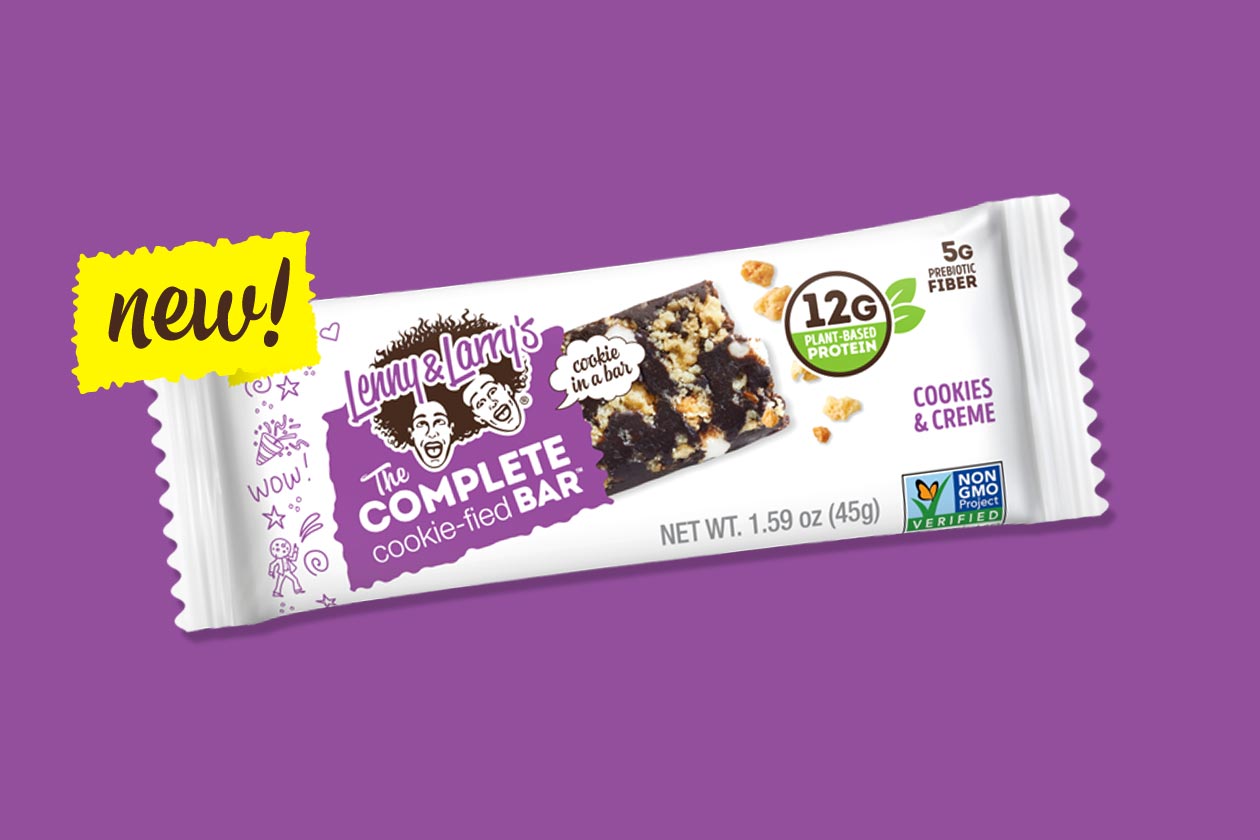 The Complete Cookie-Fied Bar is Lenny and Larry's unique protein snack that is in the traditional bar format; however, it has a twist to make it very different from most others in the competitive category. The Cookie-Fied Bar packs a reasonable 12g of protein, but where it stands out is in the build, as it combines a thick body with chocolate chips, sea salt, almonds, peanuts, and a lot of cookie chunks.
Lenny and Larry's launched the Complete Cookie-Fied Bar in two flavors to start; Almond Sea Salt featuring the almonds and sea salt, and Peanut Butter Chocolate with peanuts and chocolate chips. In the coming weeks or months, the functional brand is dropping a third flavor, which is surprising since the Cookie-Fied Bar is only a couple of months old, although this one looks and sounds better than the others.
The upcoming product from Lenny and Larry's is a Cookies and Creme Complete Cookie-Fied Bar featuring a soft and chewy cookie chunk-filled body with white chocolate chips and rich chocolate. The flavor will have that same 12g of protein and be a great fit for the cookie-style snack as the name of the product is in that of the flavor, and based on the brand's description, it at least sounds amazing.