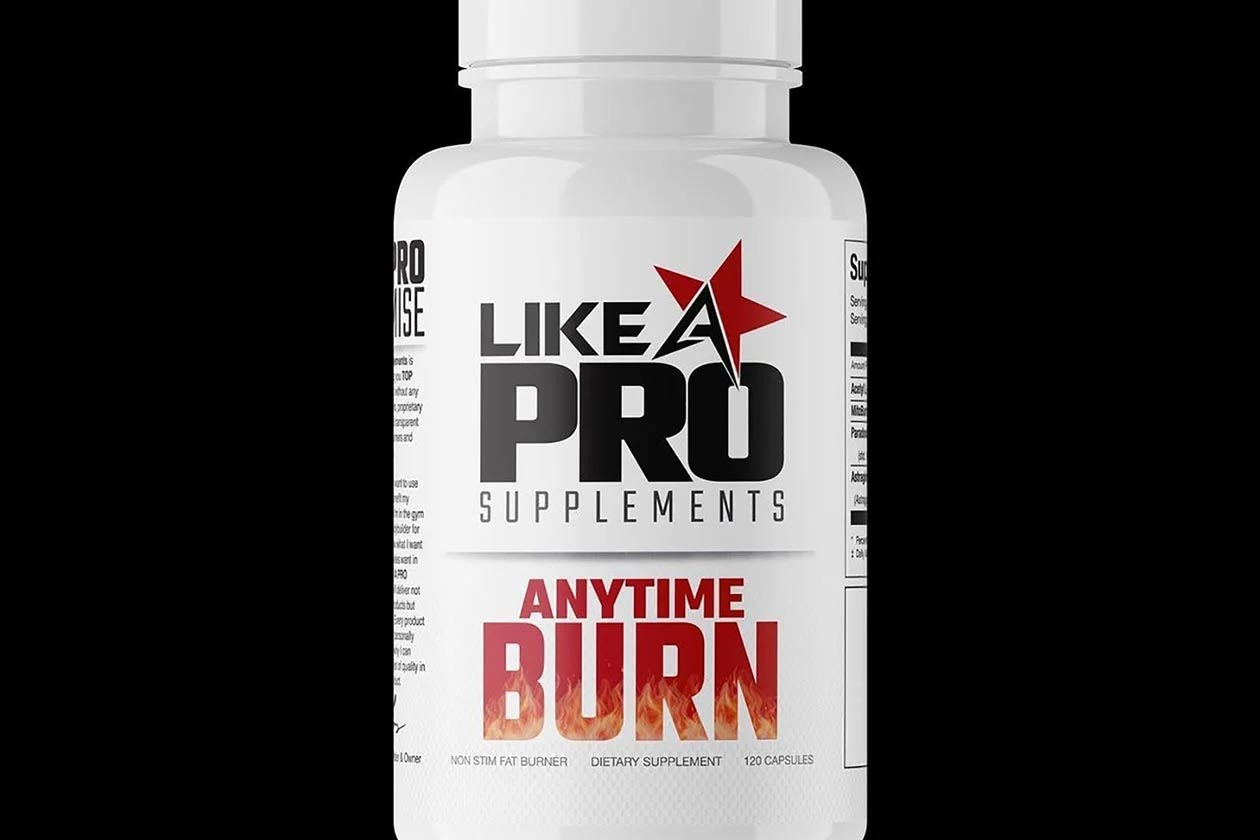 To close out the month of August, Jeff Long's growing brand Like A Pro previewed its second weight loss supplement, Anytime Burn, featuring a separate sort of formula compared to its original fat burner, Burn Away. The key difference between the two is the all-new Anytime Burn is stimulant-free, while Burn Away has stimulants, including the likes of caffeine and alpha yohimbine.
When Like A Pro first revealed Anytime Burn, we were able to confirm the handful of ingredients it's relying on to support weight loss while remaining stimulant-free. We can now finally confirm what the dosages are for each of those ingredients, with every serving of the product packing a gram of Mitoburn, 2g of acetyl-l-carnitine, and 50mg each of Paradoxine grains of paradise and AstraGin.
Altogether, Anytime Burn is quite a simple supplement, relying on mostly premium ingredients, three of which are actually in Like A Pro's Burn Away in acetyl-l-carnitine, Paradoxine, and AstraGin. The reason these details have become available is that the product itself is going live sometime later this week through the brand's online store for seemingly around the same price as Burn Away.