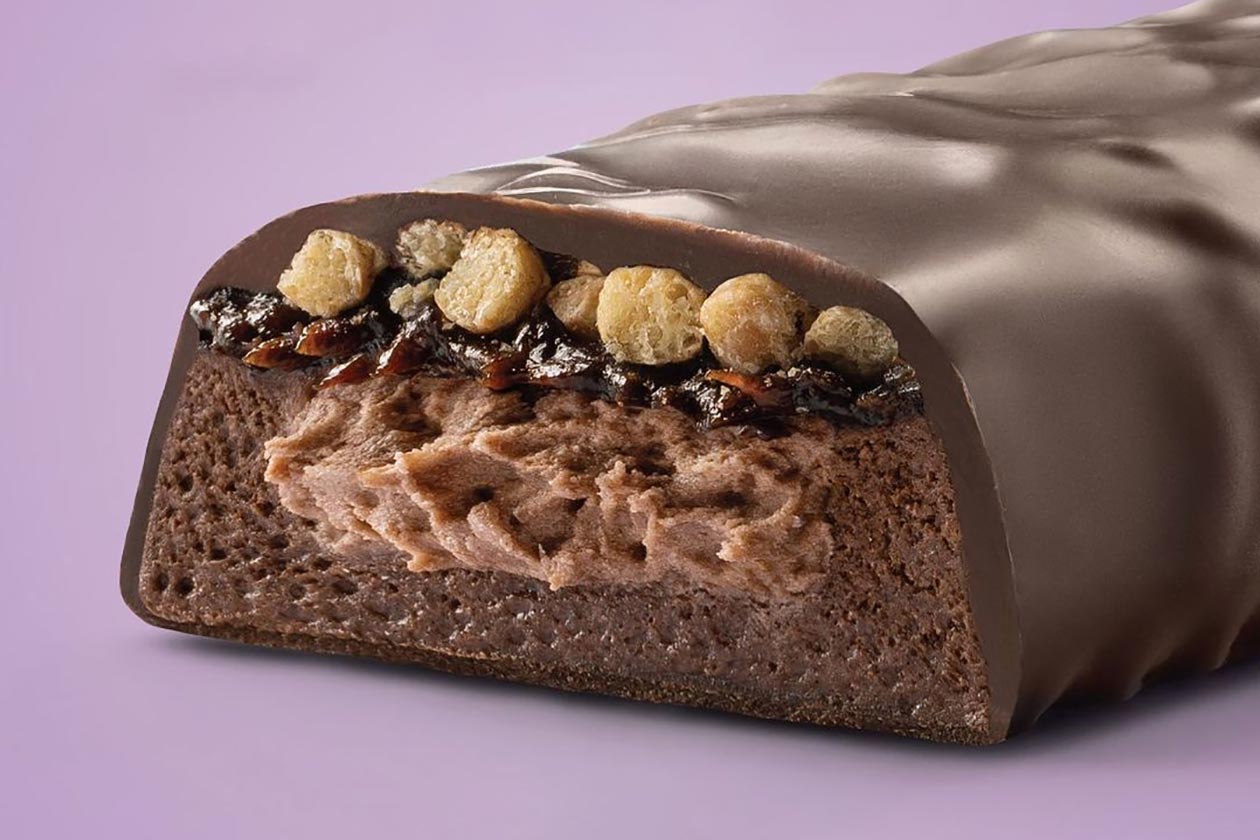 A couple of months ago, the Australian brand Muscle Nation came out with an absolutely delicious-looking, high-protein snack in the Custard Protein Bar. While we have yet to try the product, it looks truly mouth-watering, featuring a doughy base with a custard-like center from end to end, then a gooey on top of that, followed by extra pieces and all wrapped in chocolate.
The nutrition profile on Muscle Nation's Custard Protein Bar is not all that bad either, coming in at 15 to 18g of protein per bar, a little less than the usual 20g, although around the same calories between 208 and 218. The snack debuted in four flavors with Choc Mint, Choc Vanilla, Cookies and Cream, and Caramel Toffee, and now there is a fifth with something for chocolate lovers.
Muscle Nation has expanded its recently released Custard Protein Bar with a Chocolate Fudge Brownie flavor featuring a chocolate brownie base, chocolate custard, gooey chocolate ganache, crunchy puffs, and a dark chocolate outer. The rich and decadent-looking product is coming soon to Coles supermarket locations in Australia, which is still the best place to get it.