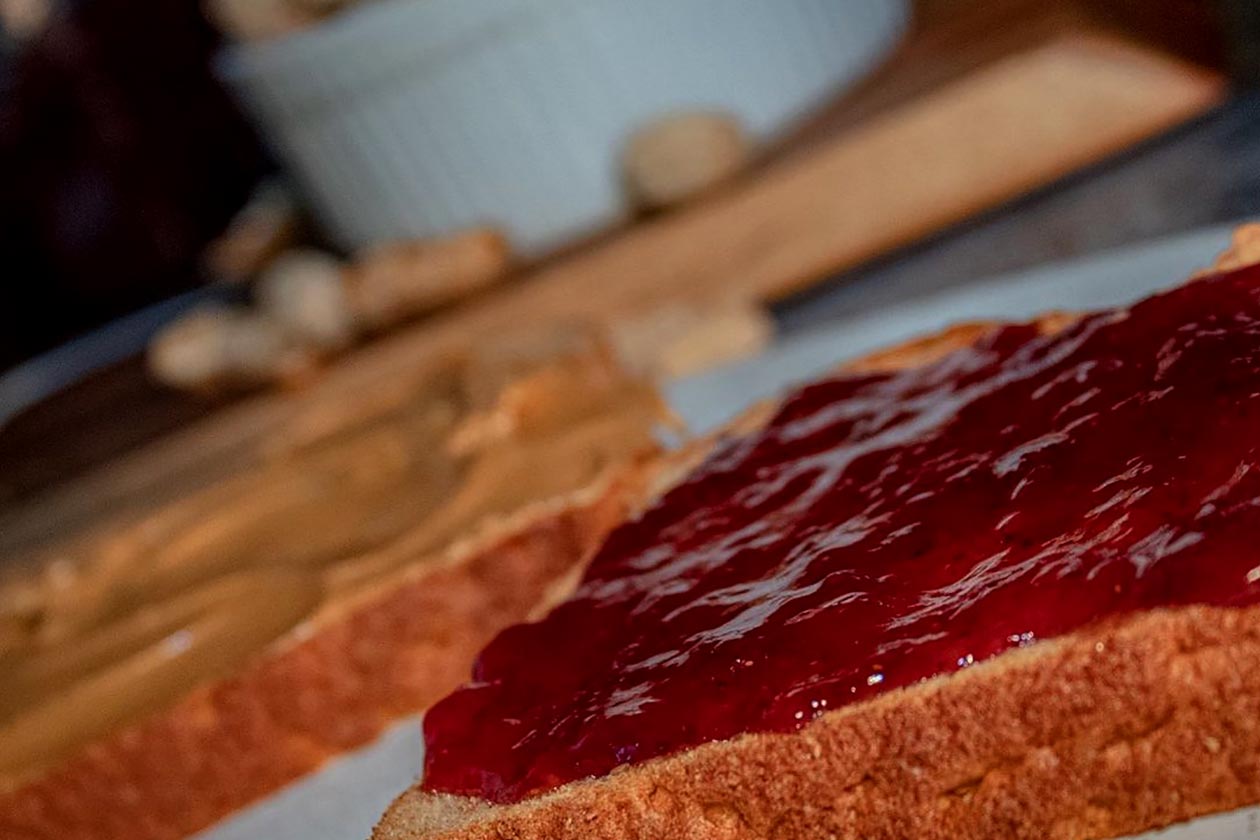 Although Marc Lobliner's popular and widely available functional brand Outright has not said the name of its next new flavor of the Outright Protein Bar, it has dropped enough hints to give us an idea. Both Outright and its retail partner Tiger Fitness have been teasing the coming of another flavor for the product that brings together two classic tastes.
You can see one of the teasers for the upcoming Outright Protein Bar flavor in the image above with two pieces of bread, one covered in peanut butter and the other jelly. For us, that hints at nothing else other than a traditional clash of the two to create a Peanut Butter and Jelly Outright Protein Bar, which should make for quite an interesting experience.
Outright has not set a date or even suggested a launch timeframe for what definitely looks to be a Peanut Butter and Jelly Outright Protein Bar, only saying the product is going to be out and available soon.