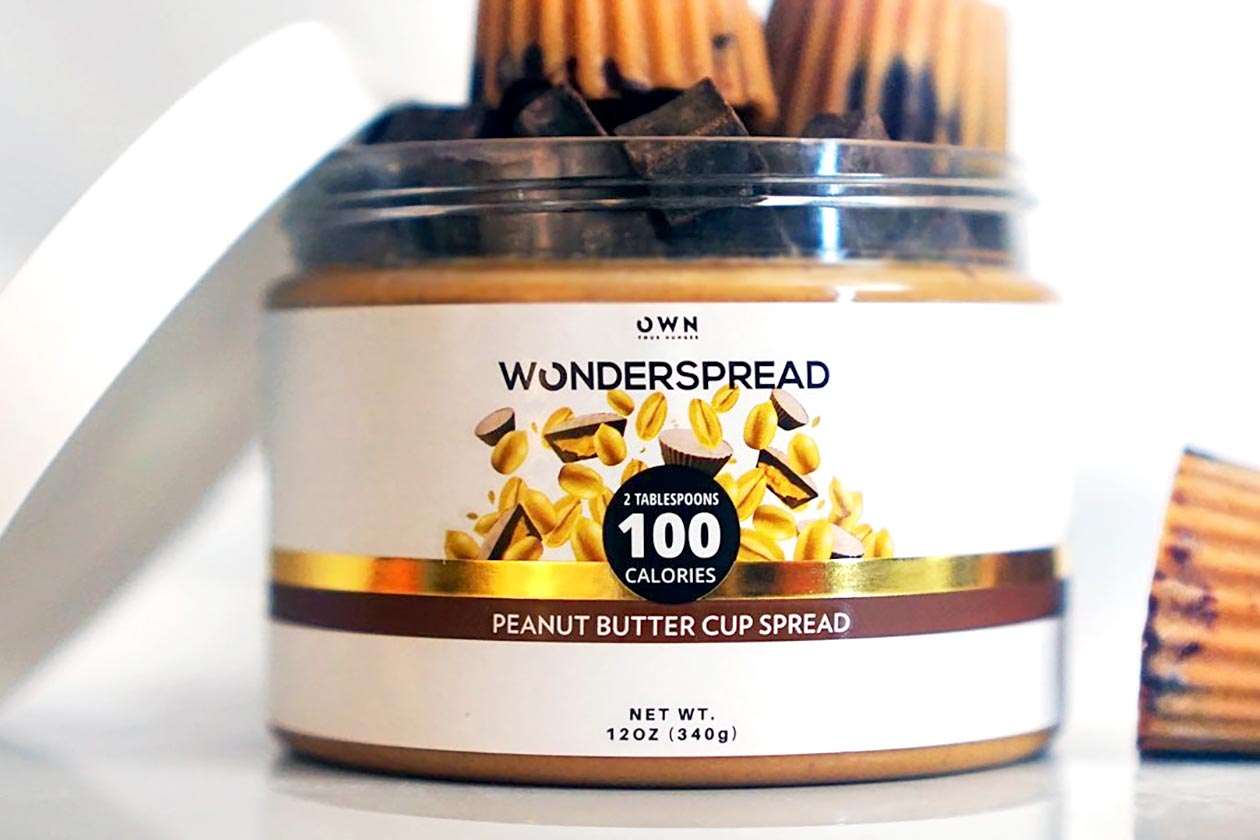 We were lucky enough to recently review the flagship product from the innovative functional brand OWN or, more completely, OWN Your Hunger, with its deliciously smooth Wonderspread Peanut Butter. We refer to it as the evolution of peanut butter, having a better consistency and, believe it or not, better flavor, with close to half the calories per gram compared to traditional peanut butter.
The team at OWN Your Hunger has now come out with another flavor of Wonderspread to go alongside its original Peanut Butter and Nutella-like Chocolate Hazelnut. The Wonderspread expansion the brand has rolled out is similar to its other flavors in Peanut Butter Cup. It is a combination of chocolate and peanut butter, which the brand describes as peanut butter cups jammed into a jar.
The macros on OWN Your Hunger's Peanut Butter Cup Wonderspread are about the same as the regular Peanut Butter with 8g of fat in a two-tablespoon serving, 5g of carbohydrates, 6g of protein, and 100 calories. The brand is warning fans that it only has a limited number of units available for purchase, so if you like the sound of it, get over to the OWN website and place your order.