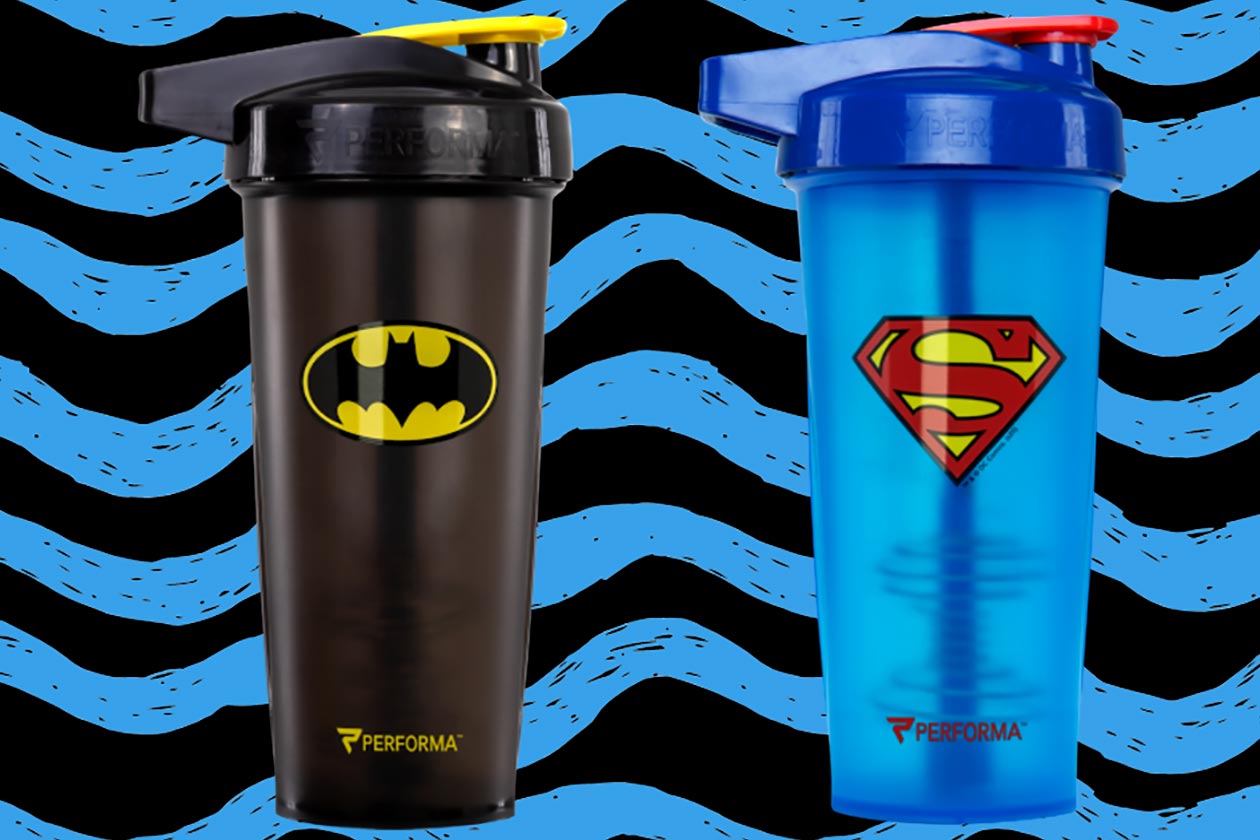 When the shaker brand Performa came out with the massive Activ 48, a giant 48oz bottle, it claimed the product was the biggest on the market and it still is. As far as we know, it is the shaker with the largest volume, as the only other supersized design we know of is the Pro 45 from longtime shaker company BlenderBottle, which is, of course, 45oz.
When Activ 48 was introduced, Performa had only one color to choose from in a straightforward black or semi-transparent black. This week the brand is rolling out some fun new options, which were also the designs that first put it on the map. Fans can now grab Activ 48 in authentic DC Comics flavors with Superman and Batman-themed shaker bottles.
You can grab Performa's Superman and Batman Activ 48 designs from its website for a few dollars more than its simple and original black at $16.99 each with the brand's usual free shipping on orders over $29.