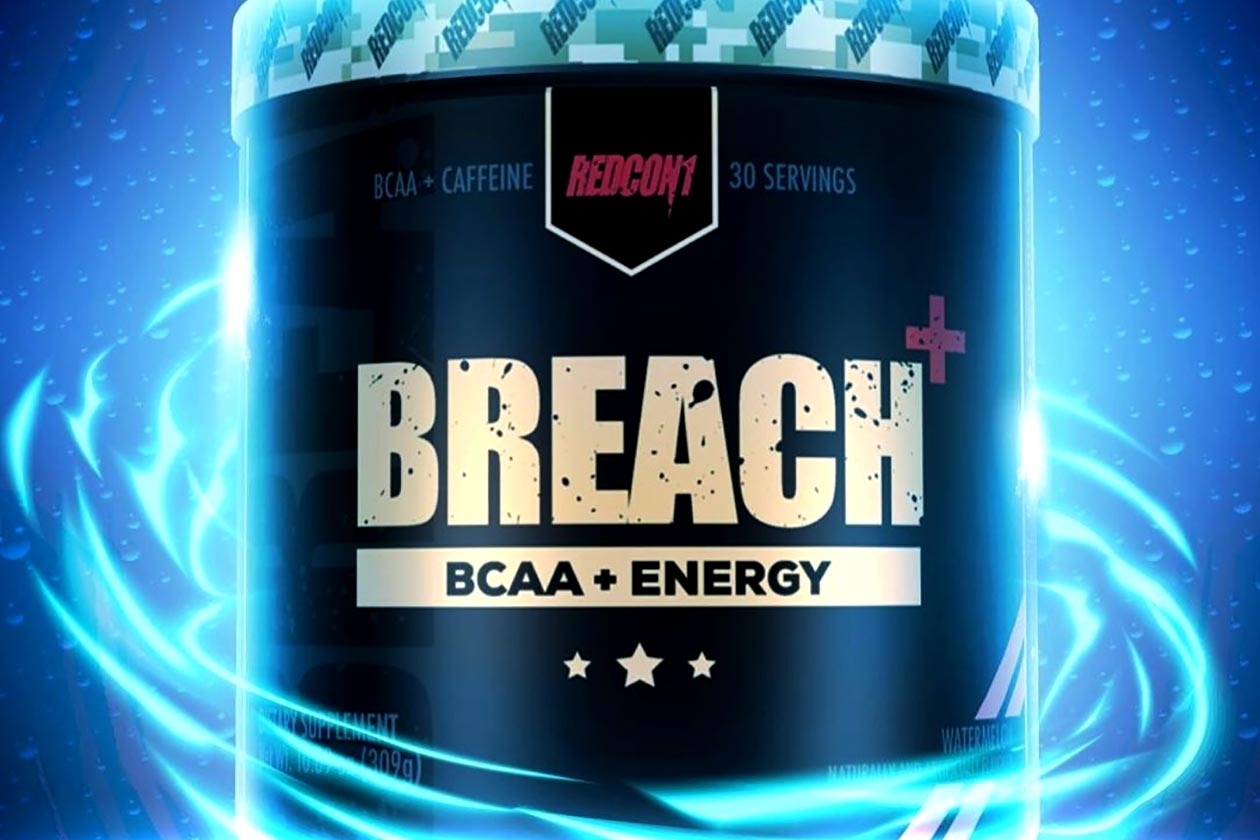 Way back closer to when it first came to market, Redcon1 launched an entry into the popular sub-category of energy-infused amino supplements with Breach Ballistic. The two-time Brand Of The Year basically took its original amino product Breach and combined it with energizing ingredients in theobromine, caffeine, and di-caffeine malate.
Sometime in the years since the release of Breach Ballistic and now, Redcon1 decided to discontinue the supplement, although, for those that like the combination of aminos and energy, there is something coming soon. As it continues to stay in headlines week after week, Redcon1 has unveiled an all-new energizing amino product similar to Breach Ballistic in Breach+.
Based on the preview the brand has shared, it looks like Breach+ will be relatively straightforward, featuring a combination of BCAAs and caffeine for energy. The current Breach is simply BCAAs and electrolytes, so it wouldn't be too surprising if Redcon1 continued that simplicity with just BCAAs and caffeine, although we'll find out soon when Breach+ arrives.