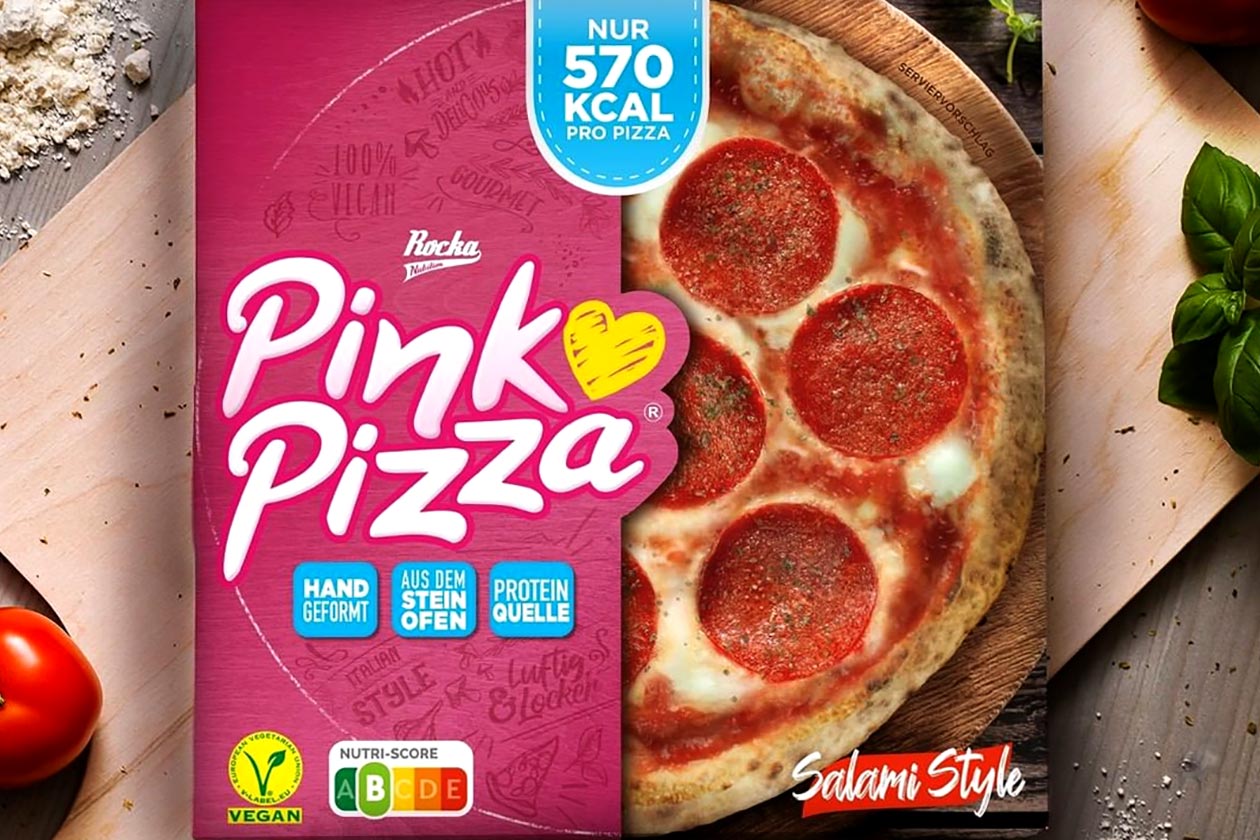 Earlier in the year, Rocka Nutrition announced it would be relaunching its rather unique high-protein and lower-than-usual calorie Pink Pizza, with a big feature being that it'll be vegan-friendly. This is all a part of the German brand's effort to become completely plant-based and vegan by the end of the year, with absolutely no non-plant products on the market.
This week Rocka Nutrition has an update on the return of its Pink Pizza, revealing exactly what fans are in for in terms of look, flavor, and an idea on its nutrition. You can see the upcoming functional food from the brand in the image above, with the only detail on the kind of macros it has being its calories, which range from 507 to 570 per pizza depending on the flavor.
There are, in fact, three flavors of Pink Pizza Rocka Nutrition plans on launching the high-protein food in with Margherita, Funghi or mushroom, and Salami Style, made, of course, using plant-based meat. The product and its three options are all due to come to market in the brand's home country of Germany soon, and then we'll have a better idea of its macros.