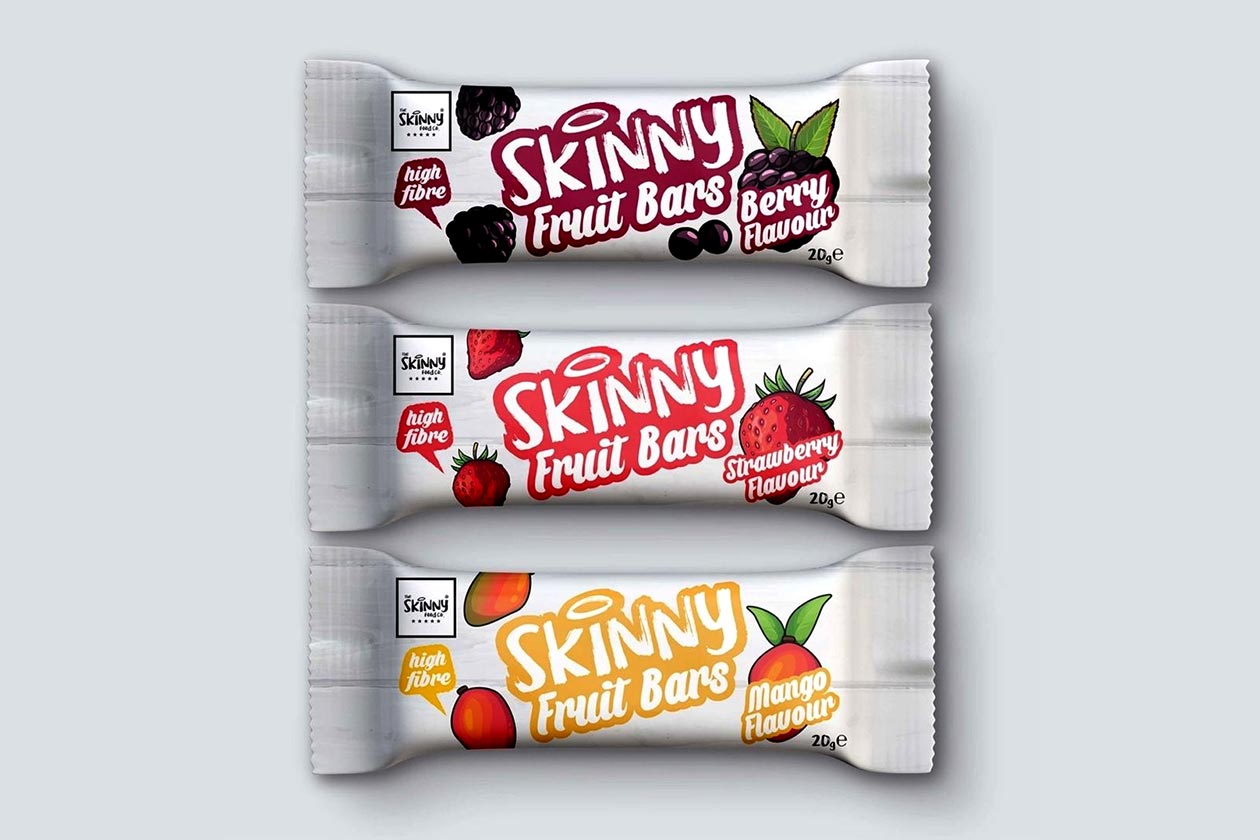 The always interesting functional brand The Skinny Food Co is fresh off the release of its all-new Skinny Chocaholic Drops, a UK Smarties, or even M&M's like-snack with a low-sugar twist. It turns out the ever-growing brand is far from done with creative and entirely new products, revealing another one this week, although it is not yet available.
The Skinny Food Co is coming out with a product called Skinny Fruit Bars, which is the brand's take on the classic fruit bar but like with Skinny Chocaholic Drops, it features a functional, low-sugar spin. The upcoming item will indeed be low in sugar and high in fiber with 77 calories per bar, and it is coming in three flavors with Mango, Strawberry, and Berry.
The Skinny Fruit Bars will be a great addition to The Skinny Food Co's selection, giving fans another tasty treat to add to their arsenal, and if it's like most of its other products, it will be cost-effective.