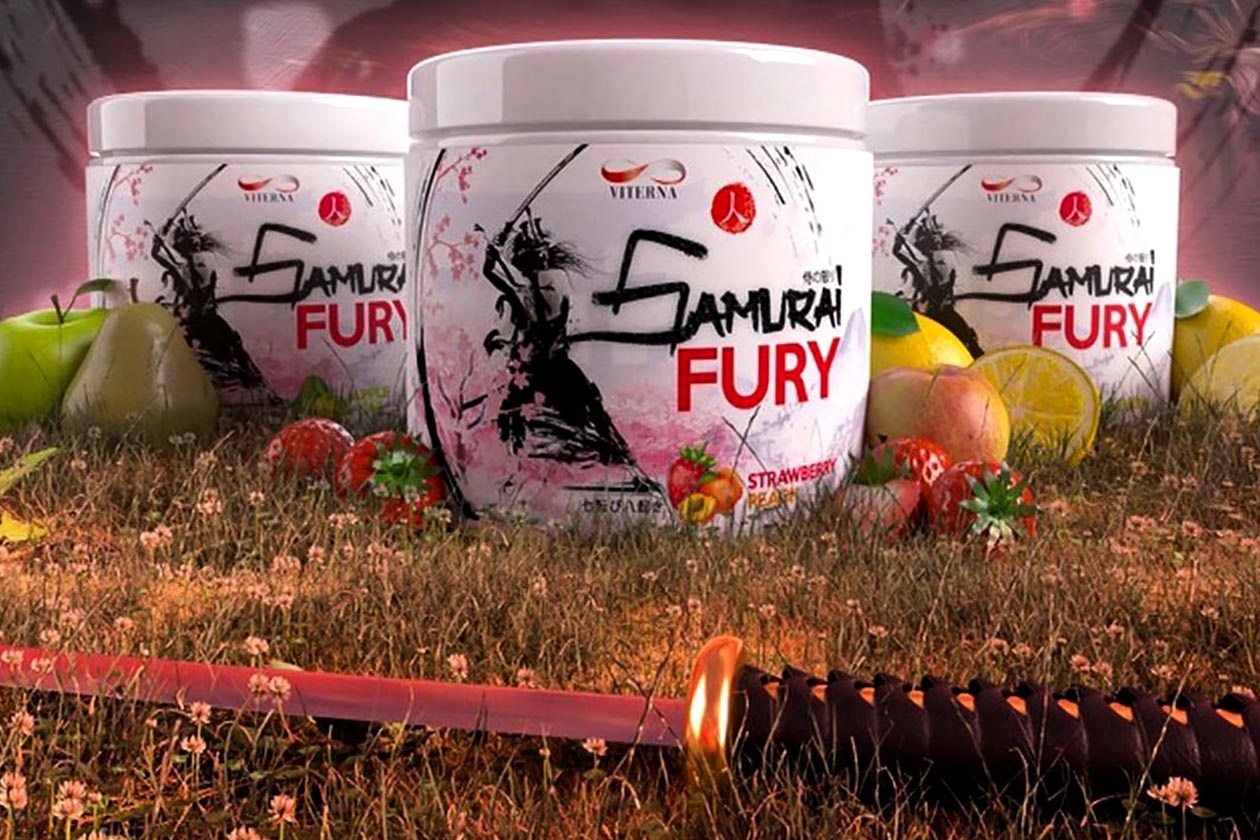 Typically we see more health and wellness style supplements from Swedish brand Viterna, although this week that is not what we've got. The diverse company has introduced its all-new stimulant pre-workout Samurai Fury that proudly promotes the fact it has 17 key ingredients. Many of those ingredients are well-dosed, although there are a few not as high as we'd like, including citrulline malate at 2g.
Viterna's Samurai Fury pre-workout aims to increase energy and mental focus, and support performance and pumps, with the majority of its ingredients being there for the former effects of energy and focus. Some of the supplement's more impressive features are 750mg of choline bitartrate and 2g of tyrosine for focus, 2.5g of beta-alanine, and a solid 365mg to deliver a reliable increase in energy.
Samurai Fury has a fairly moderate blend of ingredients to support its promise of a comprehensive experience and is on par with other pre-workouts we've seen out of Sweden. Those of you in that part of the world can purchase the supplement from the popular retailer Proteinbolaget for a somewhat pricey 379 kr (43.41 USD) for what looks to be a 30 serving tub with three flavors to choose from.