At the start of the year, we got our hands on Nano Supps' energy drink Amino Vibe, which features the same combination as a lot of other functional beverages in Europe with aminos and energy. Every can has a reliable 105mg of caffeine for a moderate increase in energy, a blend of B vitamins; then, for the amino side of the product, you get 4g of all nine EAAs.
When we initially reviewed Nano Supps Amino Vibe, we tried its first two flavors, Pink Berry and Tropical Mango, although shortly after we shared that review, the beverage's menu was expanded. More importantly, the brand told us it made significant improvements to its additional flavors, so we picked up three of them this past month to see how much better they are.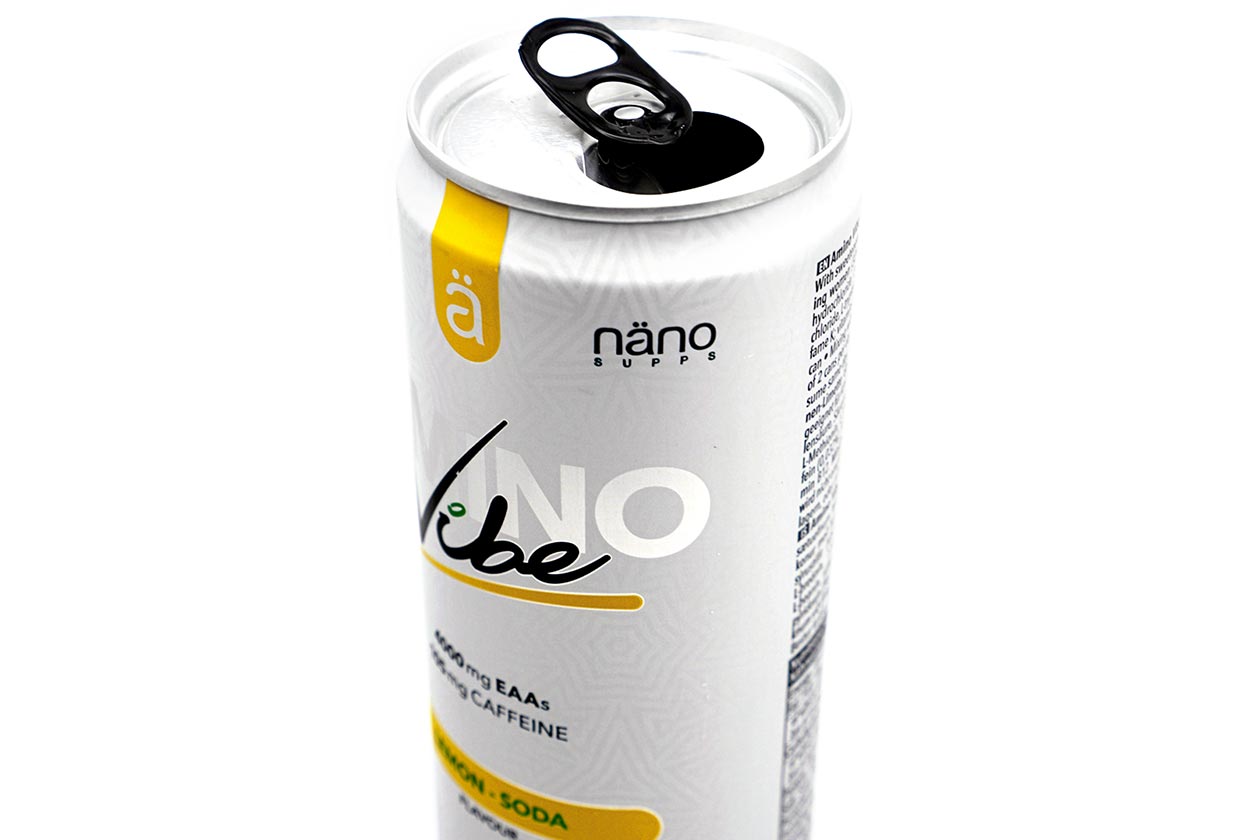 Review
We didn't mind the initial taste of Nano Supps' original Pink Berry and Tropical Mango Amino Vibes; however, after that hit went down, we were left with a disappointing bitter, and chalky aftertaste. We're now happy to confirm that whatever the European brand did differently from its first two flavors of Amino Vibe to its latest three, it definitely makes a noticeable difference.
That chalky, teeth-grinding feeling is no longer present in the three flavors of Amino Vibe we go in for our follow-up review with Watermelon, Lemon Soda, and the pineapple coconut recipe Waikiki. Better yet, there is no tangy or bitter aftertaste either, allowing you to actually drink the beverage, sip after sip, and not worry about what's to come when you swallow.
The actual taste of those three flavors of Nano Supps Amino Vibe are all on point, with Lemon Soda giving you enough of the citrus flavor to enjoy and not be overwhelmed, while Watermelon is solid but has a more tart fruity flavor. As for Waikiki, it is very impressive, giving you a realistic pineapple sweetness on top of a smooth and subtle coconut base that is hard not to enjoy.
Summary
Many brands reach out and say similar to what Nano Supps did, mentioning improvements and tweaks, although it's incredibly rare those changes lead to as much improvement as this. As mentioned, we are happy to say Amino Vibe's newer flavors are a lot better than its first two, and it now makes more sense as to why the brand has been giving it so much attention.