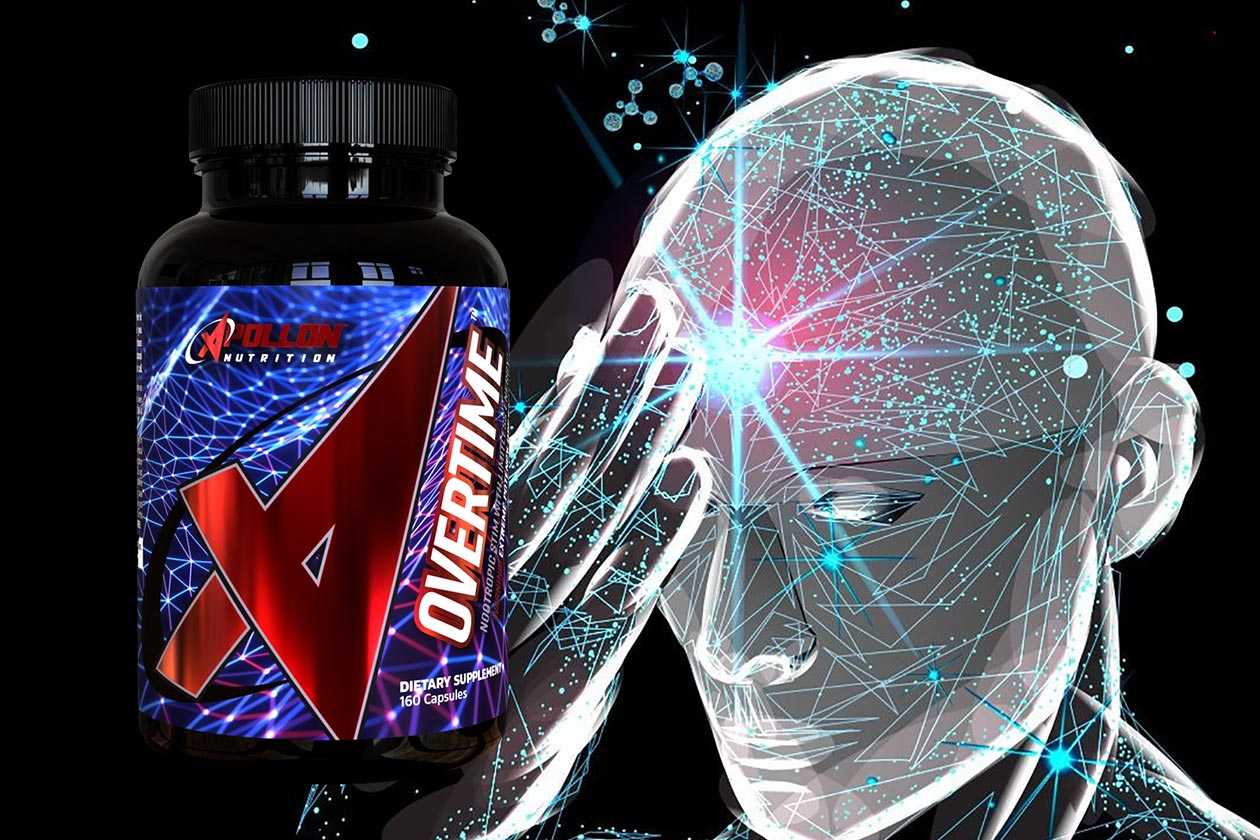 As confirmed last week, Apollon Nutrition is currently getting ready to release the third version of its high-energy and high-powered focus supplement Overtime, and in its usual fashion, it has made several changes. The goal of Overtime V3 is the same as all of the other iterations of Overtime, and that is to increase and enhance energy, focus, cognition, and mood.
Apollon Nutrition's Overtime V3 is as loaded as its predecessor, which came to market last year, with some increased dosages, added ingredients for a more comprehensive experience, and some decreases. The upped amounts are for Overtime's PEA and lion's mane, increased by 25 to 50%, with each ingredient now included at 750mg per maximum serving.
In addition to the higher dosages, Apollon Nutrition has thrown in 75mg of hordenine, 100mg of Coffeeberry (previously known as NeuroFactor), and 20mg of vinpocetine. The newest Overtime isn't without its decreases, as mentioned, with V3 no longer featuring V2's 160mg of TeaCrine, and the alpha yohimbine has been dropped by 40% in a full serving down to 1.5mg.
As you can see, and as expected, Apollon Nutrition has indeed made several tweaks to Overtime V3, all while keeping the experience high-energy and incredibly intense. The size of the maximum serving has been bumped up to eight capsules instead of six, thanks to those additions and increases, and the caffeine is still at that high, pre-workout-like half a gram.
Apollon Nutrition is launching Overtime V3 this Friday, and as per usual, it'll be available first through the brand's website at $54.95. The updated nootropic supplement has the same 20 full servings a bottle, and with eight capsules a serving, you now have more freedom to divide it up to your liking, such as coming down to two capsules for 125mg of caffeine.