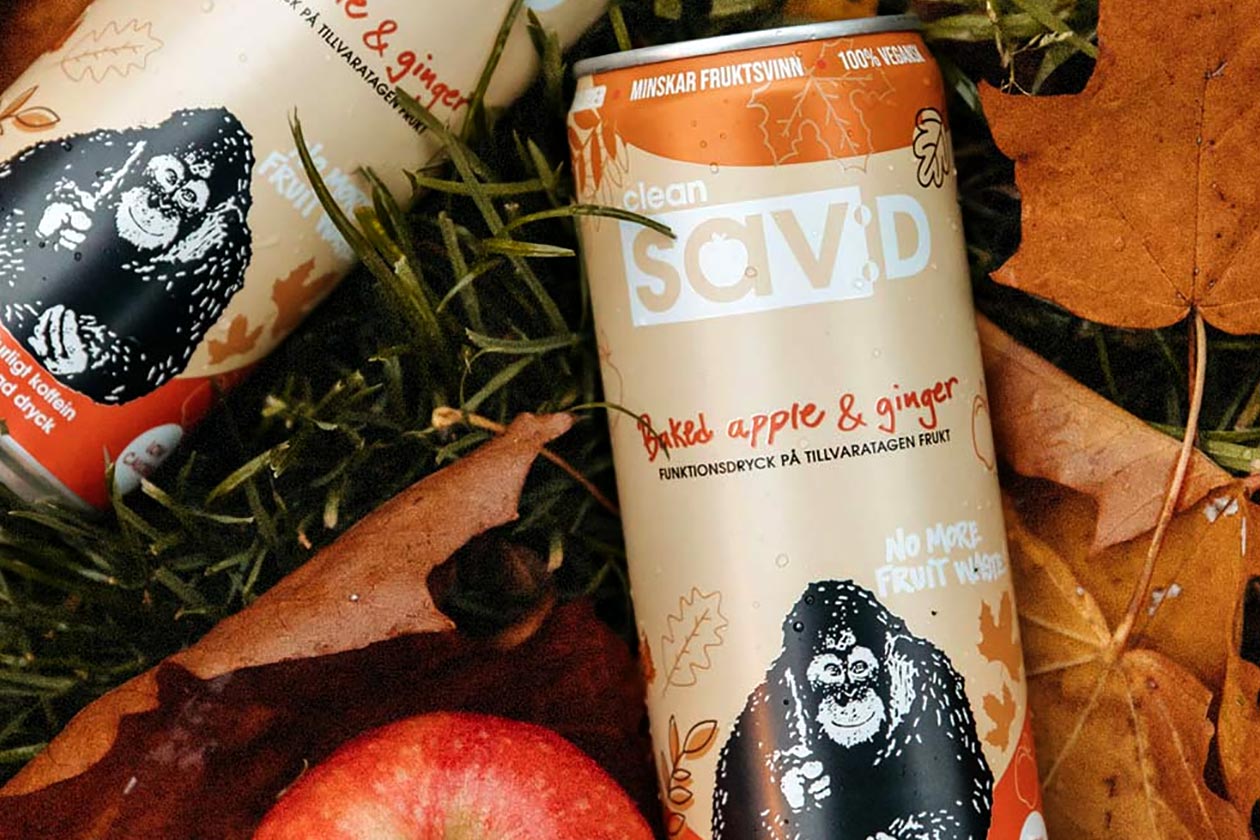 A day after announcing its all-new and upcoming functional beverage, the BCAA-infused energy drink Clean Fit, Swedish brand Clean Drink has revealed another flavor extension. While most of the time, the brand adds to its original and flagship energy drink, this time around, it has turned its attention to the sustainable but still caffeinated beverage Clean SAV:D.
What makes Clean SAV:D sustainable and quite unique is it is made with rescued juices. That is juice created from fruits and vegetables that, instead of being thrown away, they're rescued, or for the sake of the product "saved", and turned into juice. As for the new flavor from Clean Drink, it is as creative as Clean SAV:D itself with Baked Apple & Ginger.
Clean Drink's newest option for Clean SAV:D is certainly its most non-traditional taste, going alongside its much simpler other three in Apple, Peach, and Lime. The product is due to be available in all of the brand's usual stores and stockists soon, and featuring Clean SAV:D's regular formula of vitamins, 105mg of caffeine, and a low 13 calories a can.