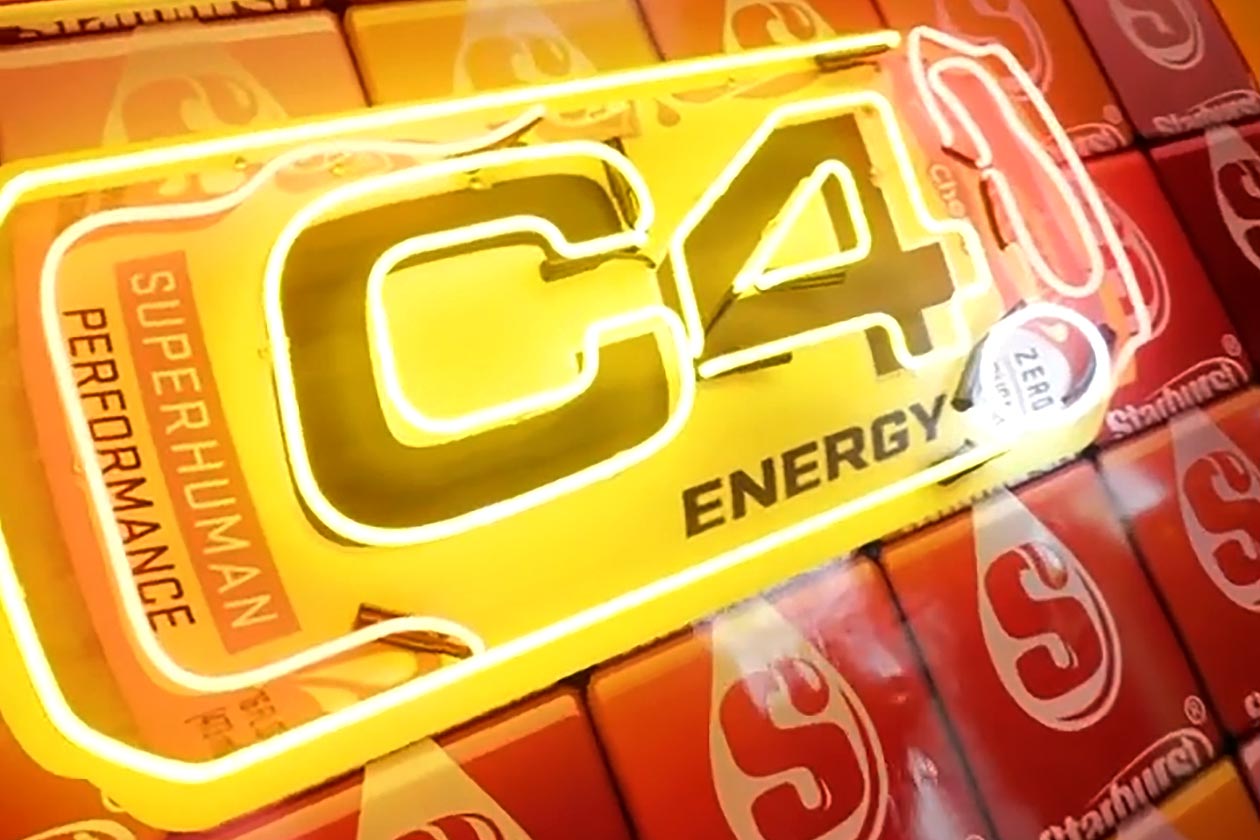 Following the launch of its awesome authentic Starburst collection, Cellucor has completely customized a bus and is driving around the Los Angeles area to give everyone a chance to try the Starburst products. The collaboration collection is a series of Starburst flavors of the brand's popular C4 Energy drink, including Starburst Orange, Cherry, Strawberry, and Lemon.
You can get a look at what Cellucor is calling the C4 Energy Mobile Candy Flavor Shop in the image above, and as mentioned, it has been completely customized from top to bottom. Cellucor and C4 Energy are all over the outside of the bus as well as Starburst, then on the inside is free energy drinks, Starburst candy, and plenty of well-put-together photo opportunities.
Model, TV personality, and C4 ambassador Nurys Mateo is hosting the C4 Energy Mobile Candy Flavor Shop, which will be stopping at various locations across Los Angeles every Friday and Saturday throughout October. You can follow the brand on social media to see where it is popping up and get the full Candy Shop experience with free Starburst C4 Energy drinks.