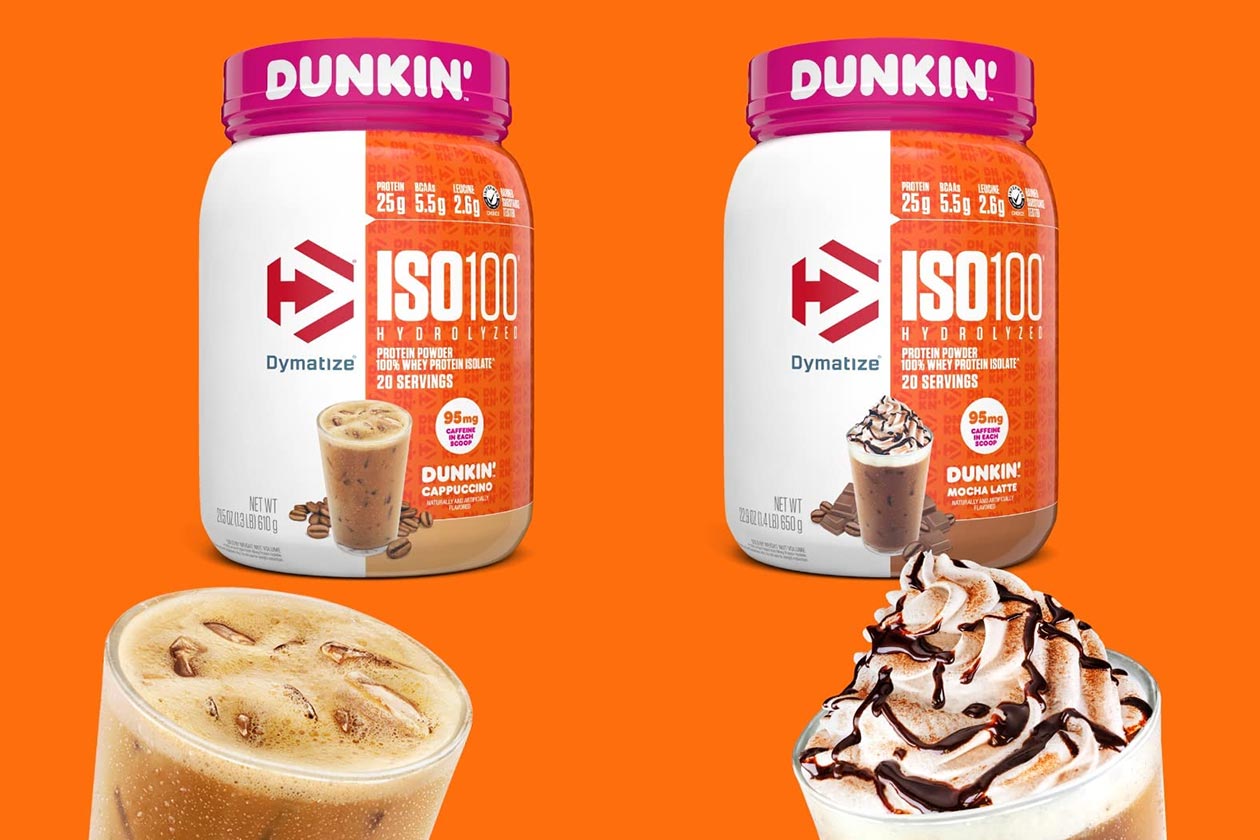 In 2020 we saw one of the biggest collaborations we had seen in a while, making a lot of noise in terms of both traffic on our website and interactions on social media. That collaboration was, of course, between Dymatize and Post with Fruity Pebbles and Cocoa Pebbles flavors of ISO100 protein powder, which were also the industry's first authentic cereal flavors.
Dymatize is back this year with its second flavor collaboration, and it is indeed another big one. The veteran supplement company has partnered with the multinational coffee and doughnut company Dunkin' for two authentic coffee flavors of ISO100 protein powder. There is Dunkin' Mocha Latte and Dunkin' Cappuccino ISO100, with 95mg of caffeine in every scoop.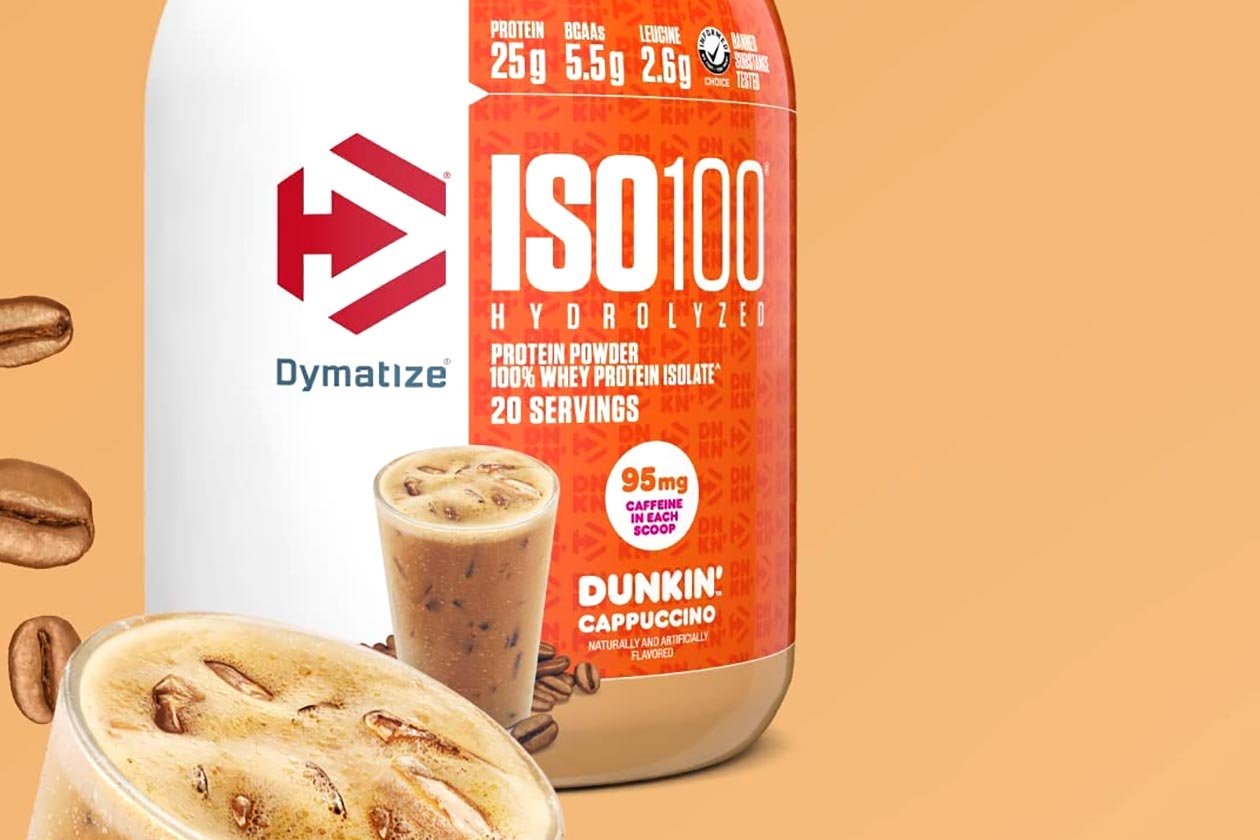 The products aim to deliver those signature Dunkin' Mocha Latte and Cappuccino flavors, with the high-protein macros of Dymatize's ISO100 protein powder. The collaborations provide 25g of protein per serving, all from fast-absorbing whey isolate, 1 to 3g of carbohydrates with less than a gram of that sugar, under a gram of fat, and a calorie count between 110 and 120.
The Vitamin Shoppe is one of the first places with Dymatize's Dunkin' Mocha Latte and Dunkin' Cappuccino ISO100 protein powders available, and it is also running a sale at the moment. For a limited time, the supplement's smaller 20 serving tub size has been discounted to $29.99, down from $34.99, and that applies to both of those new authentic Dunkin' flavors.