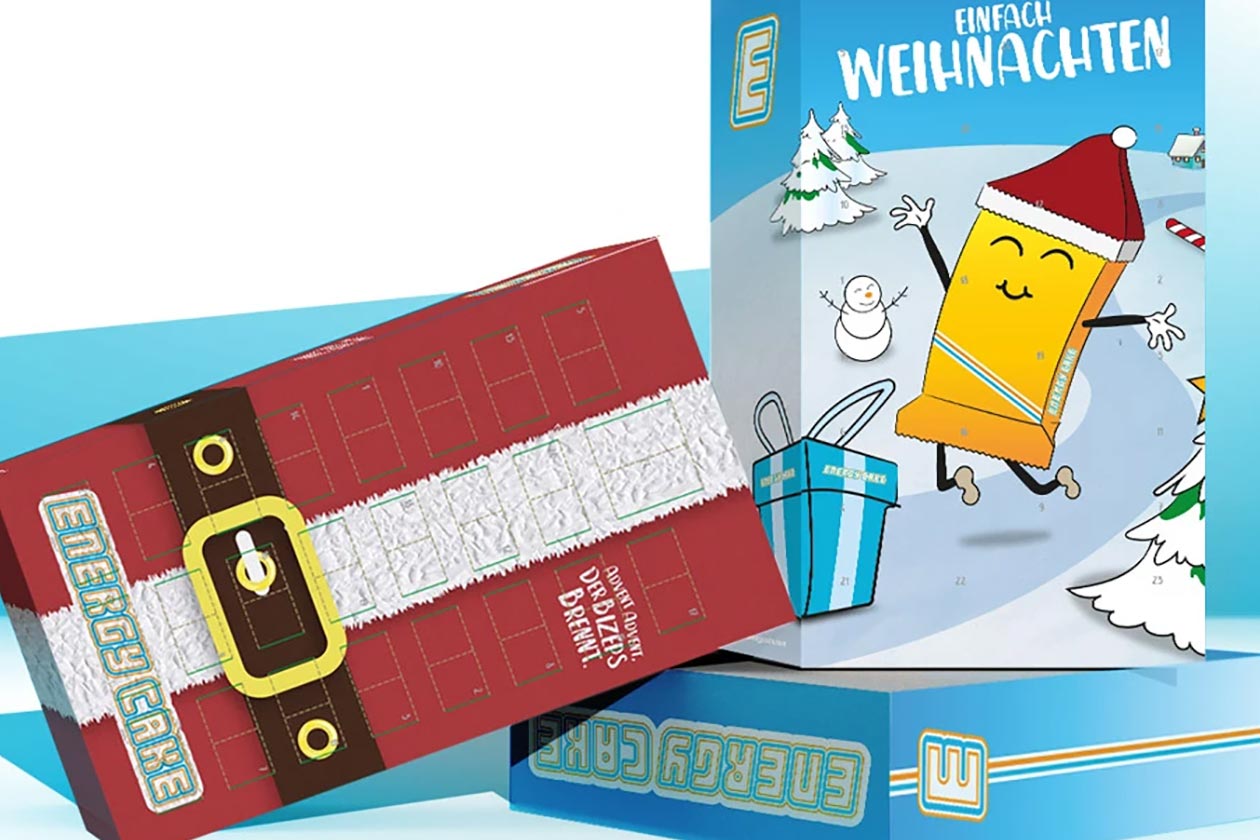 Functional brand Energy Cake, known for its self-titled, on-the-go oat snack packed full of carbohydrates, has put together not one or two but three advent calenders for Christmas in 2021. The brand has, of course, gone the same route as the many companies we've shared doing calendars and filled its custom effort with healthy and nutritious snacks as opposed to chocolate.
Energy Cake may have three advent calendars, each with a different piece of artwork on the front; however, they have all of the same surprises on the inside. The products have the usual 24 windows, one for each day in December before Christmas. The brand has put a variety of flavors of Energy Cake and Pocket Cake behind those windows, some of which fans won't be familiar with.
The Energy Cake advent calendars have hidden the previously released and limited edition Winter Magic Energy Cake somewhere in one of the days and some entirely new creations not ever seen before. Another surprise comes behind window number 24, as the German functional company has squeezed in three full-size Energy Cake bars, making Christmas Eve that much better.
All three of Energy Cake's advent calendars are available for purchase through its online store, and regardless of which one you go with — Santa Claus, Snowglobe, or Winter Wonderland — they'll cost you €34.90 (40.68 USD) each.