Enjoy The Insanity was the stimulant-powered pre-workout the reputable retailer The Nutrition Store dropped earlier this year under its own brand of supplements. It is intended to be a more intense and hardcore experience compared to its original pre-workout, Enjoy The Ride, which the brand has now returned this month to revamp with a refreshed and improved formula.
Original to V69
Enjoy The Ride V69 is the evolution of The Nutrition Store's Enjoy The Ride pre-workout, aiming to deliver a similar well-rounded experience but with a bit more energy and focus. The supplement retailer actually describes the sequel product as somewhere between its original version of Enjoy The Ride and its more stimulant-fueled spin-off, Enjoy The Insanity.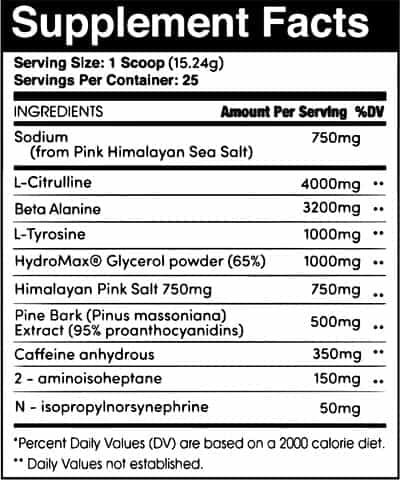 You can see the facts panel for Enjoy The Ride V69 in the image above, with a few notable changes, including 4g of pure citrulline instead of 6g of citrulline malate. The supplement has also dropped the nootropic lion's mane in favor of another focus ingredient in tyrosine at a gram; pine bark has been added to further enhance pumps; and the dose of the stimulant isopropylnorsynephrine has been doubled from 25mg to 50mg per serving.
There are two other significant changes for the new and improved Enjoy The Ride, with all of the caffeine now coming from one source instead of two, and the pair of TeaCrine and Dynamine has been dropped for the intense stimulant DMHA, which The Nutrition Store uses in Enjoy The Insanity.
Available now
Enjoy The Ride V69 is available now through The Nutrition Store's website, and it won't cost you anything more than its predecessor, coming in at $45 for a full-size tub of 25 maximum servings. The intensified pre-workout also has the same three flavors to choose from as the original with Margarita, the relatively unique Llamacorn, and Isaac's Mango Margarita.