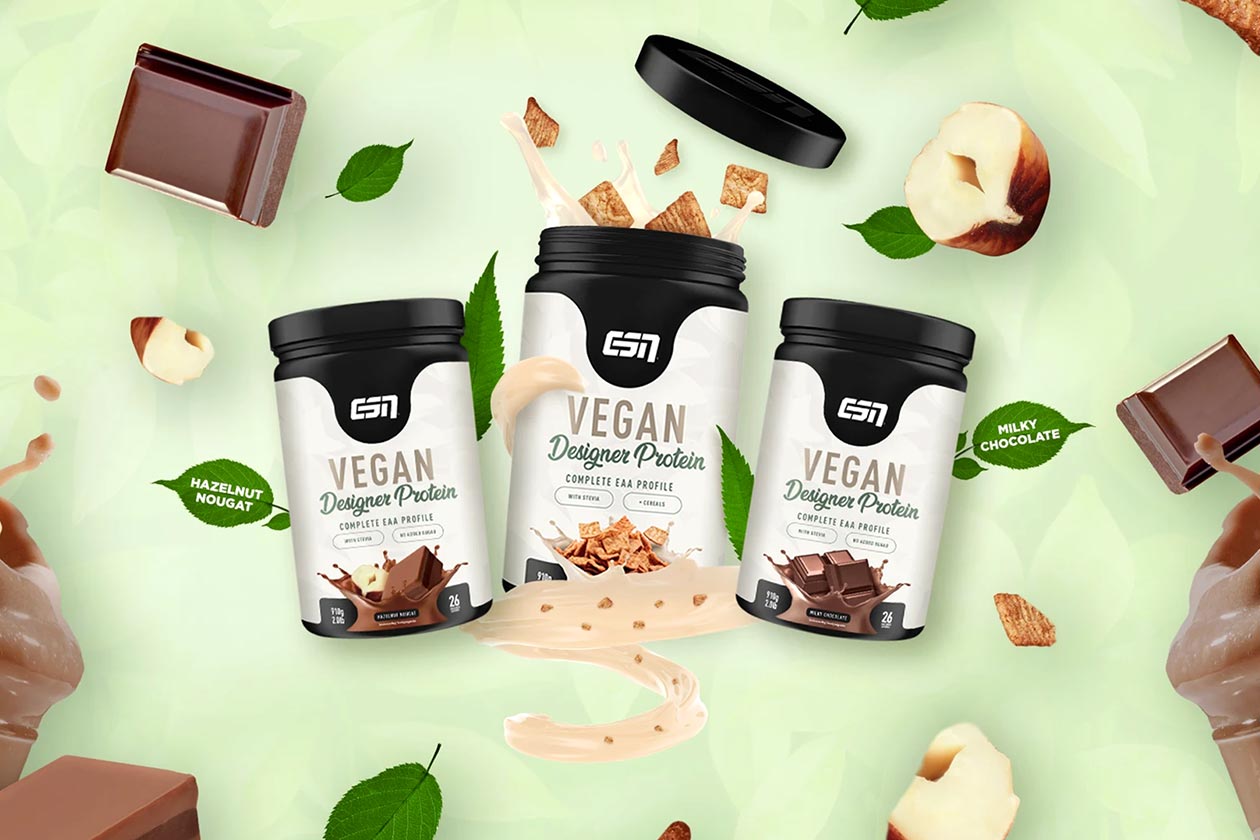 As promised, this morning, German brand ESN launched its Designer Series plant-based protein powder officially titled Vegan Designer Protein. The brand is making some bold promises for the supplement, saying it has a creamy consistency and full flavor that makes it incomparable, and we might take ESN's word on it as it does make our runner-up best-tasting protein bar.
With the release of ESN's Vegan Designer Protein, we can confirm all of its important details, starting with its nutrition profile which is led by a solid 25g of protein from a blend of pea, hemp, and sunflower protein. The protein goes alongside 1.7 to 2.8 of carbohydrates, well under a gram of that sugar, 2.5g of fat, and calories that barely range from flavor to flavor with 134 to 136.
The reason ESN has brought together those three specific sources of protein is to make sure Vegan Designer Protein has a full spectrum of EAAs, like your more common whey-powered protein. That also includes a good amount of BCAAs, with each serving of the plant-based product indeed packing a solid amount of naturally occurring BCAAs at 6.4g.
The all-new Vegan Designer Protein is available first through ESN's online store at esn.com, and like we always hope for, the brand is running a sale to celebrate the launch. If you throw in the coupon code "ESN20" you'll drop the protein powder to €23.92 (27.73 USD) for a tub of 26 servings in its three flavors, Milky Chocolate, Cinnamon Cereal, and Hazelnut Nougat.