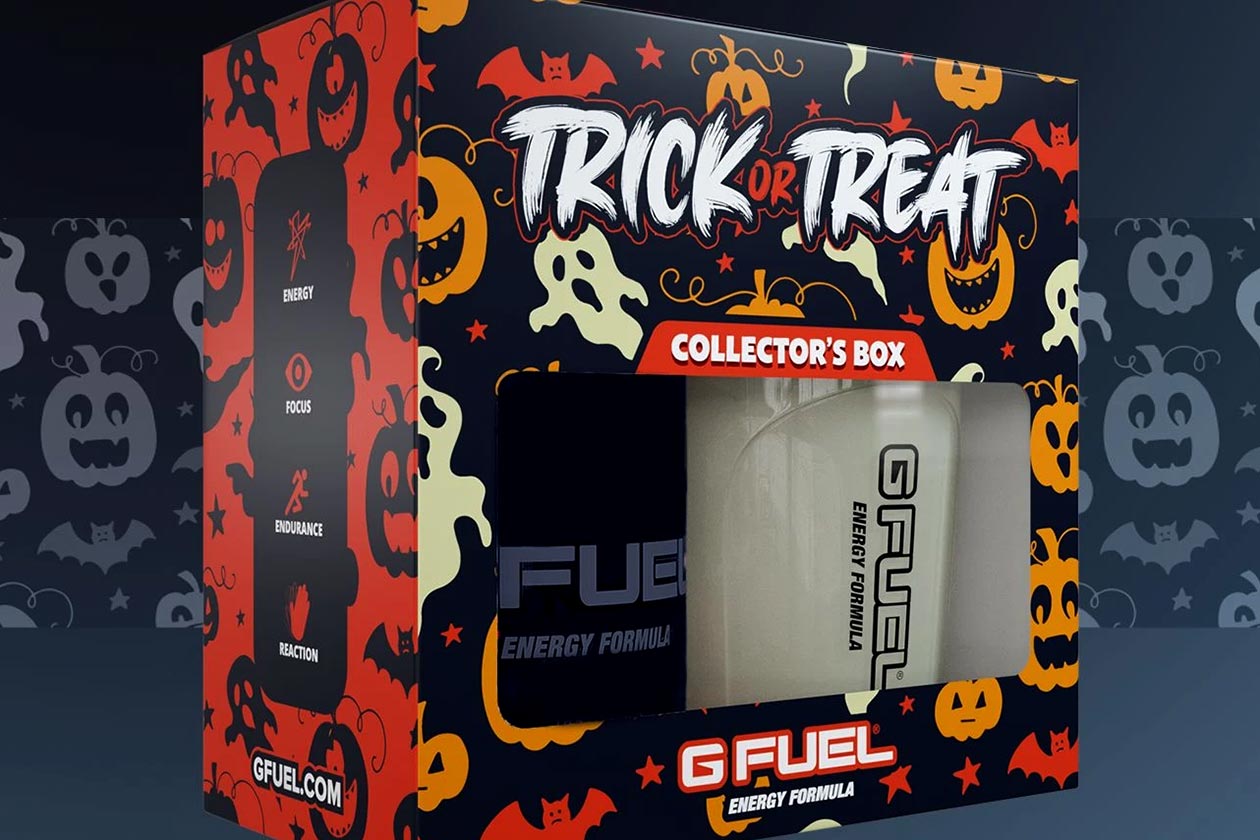 Lately, it seems it isn't really a week in the supplement industry unless we have two or three updates to share from G Fuel, and that is no different this week with more news coming in from the gaming brand. Following G Fuel's spree of flavor announcements over the past few days, we have something a little different from the brand, entirely themed around Halloween.
As well as putting together a special edition Candy Corn flavor of its flagship gaming supplement, G Fuel has created the Trick Or Treat Collector's Box. The product is similar to the many other Collector's Boxes we've seen from the brand, although for this one, you get to pick the flavor that goes inside from a list of ten, and it has a fitting glow-in-the-dark shaker.
The ten flavors G Fuel fans have to choose from for the Trick Or Treat Collector's Box include the likes of Strawberry Shortcake, Rainbow Sherbet, and collaborations like PewDiePie's Lingonberry and Hype Sauce. The product is, of course, only available for a limited time, and you can purchase it starting this week from gfuel.com at the brand's usual box price of $39.99.