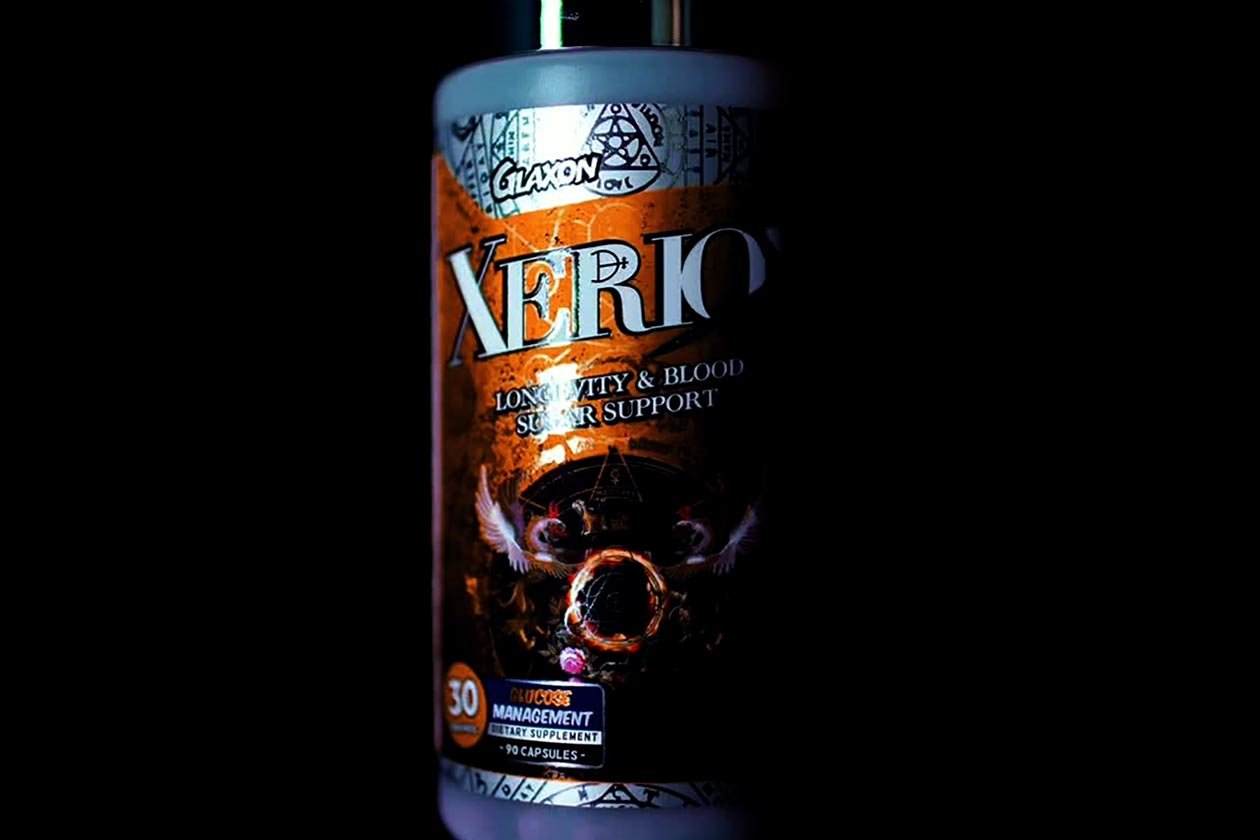 Tomorrow another one of the previously confirmed, entirely new supplements from Glaxon is rolling out with the extremely premium, multi-benefit formula Xerion. That leaves the brand's long-awaited energy and focus supporting gaming product Goon Mode to come, and the intriguing muscle builder Anomaly uniquely formulated using artificial intelligence technology.
Xerion is the upcoming capsule supplement you can see pictured above, which, as mentioned, is dropping tomorrow and will bring the full reveal of its ingredients and dosages. Xerion is going to be Glaxon's most premium product to date, featuring a formula to support anti-aging, blood sugar, and glucose management, resulting in an evolution of sorts of its GDA Cheat.
Once again, Glaxon Xerion is due to launch sometime tomorrow, and when we'll be sure to share all of its additional ingredient and dosage details, as it will be interesting to see what the brand has put into this one. Being the brand's most premium supplement to date, you can count on this having a fairly high price, although that is often the case with anti-aging products.