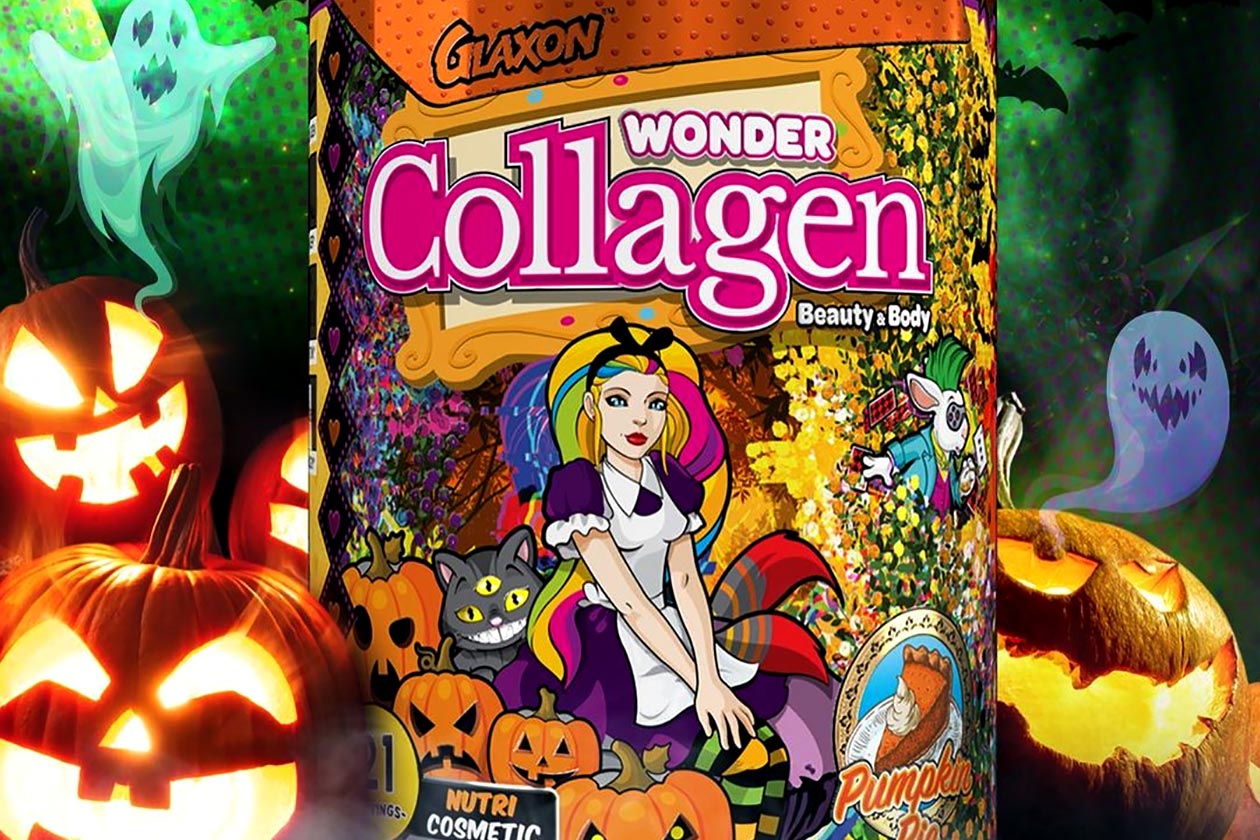 Glaxon's collagen-based health and wellness supplement, Wonder Collagen, may have only come to market a month and a half ago, but the well-marketed brand is already back with an extension to the product. Our Brand Of The Year nominee and Newcomer Of The Year winner for 2020, has put together a special edition flavor-themed around the current Fall season.
With Fall related to the flavor, Glaxon's upcoming addition to Wonder Collagen is, of course, a pumpkin-type taste with none other than Pumpkin Pie. The product also plays into a bit of a Halloween theme, featuring jack-o'-lanterns throughout its eye-catching label artwork, which also has a few color changes here and there to give it that special edition look and feel.
Fans and followers will be able to purchase Glaxon's Pumpkin Pie Wonder Collagen sometime soon, including through its website, where full-size, 21 serving tubs of the supplement cost $44.99.