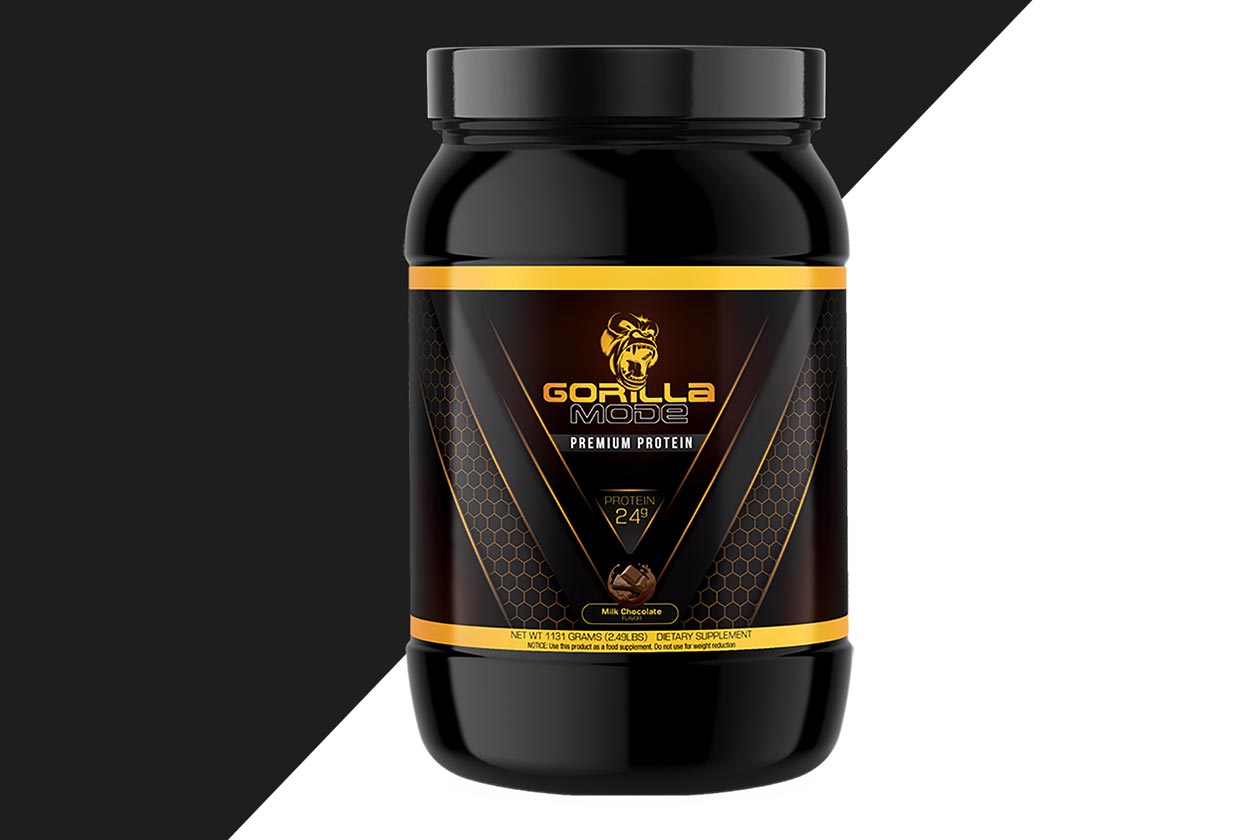 The growing and reputable supplement company Gorilla Mind, known for well-dosed products such as its stimulant pre-workout Gorilla Mode, has entered the highly competitive protein powder space. Like most entries in the category, Gorilla's debut protein powder isn't overly advanced or complex, simply featuring a blend style formula and providing a typical 24g of protein.
The name of the latest Gorilla Mind supplement is simple, and to the point in "Gorilla Mode Protein", and the sources of protein it uses for that 24g are whey concentrate, micellar casein, and whey isolate. The rest of the product's nutrition profile is about what you get in most blend protein powders with 1.5g of fat, a reasonable 4g of carbohydrates, 3g of that sugar, and 130 calories.
To continue down that straightforward theme, Gorilla Mind has launched Gorilla Mode Protein in three flavors, all of which are traditional tastes in Milk Chocolate, Vanilla Ice Cream, and Chocolate Peanut Butter. The supplement is available now through the brand's website, and it is priced very competitively at $29 for a tub of 30 servings; each, as mentioned, has 24g of protein.