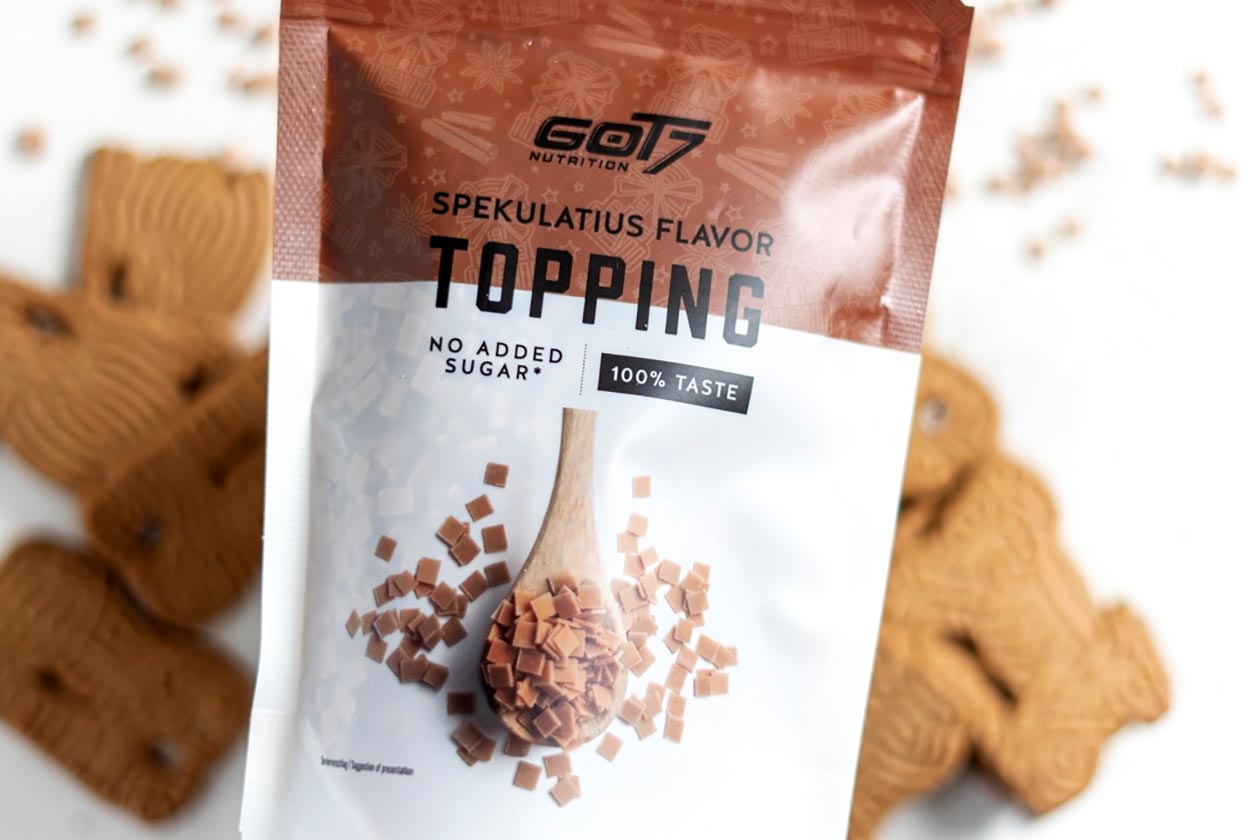 Topping is a relatively simple but intriguing and tasty product from Got7 Nutrition, essentially a straightforward tube of high fiber and no added sugar chips to put on desserts and other foods. It launched in traditional Chocolate and White Chocolate flavors, followed by a fitting Caramel addition earlier this year, and this weekend, it is getting another option.
Got7 Nutrition's simple yet creative Topping is releasing this Saturday at precisely 9 AM in the brand's home country of Germany, in a Spekulatius flavor, inspired by the hugely popular European shortbread biscuit, Speculaas. It's a flavor we've seen many brands attempt for all types of products, and now Got7 is getting in on it for its Topping chips still with no added sugar.
Got7 Nutrition will debut its Speculaas-like Spekulatius Topping through its direct-to-consumer online store, where 175g bags of the product carry a regular price of €6.49 (7.53 USD).