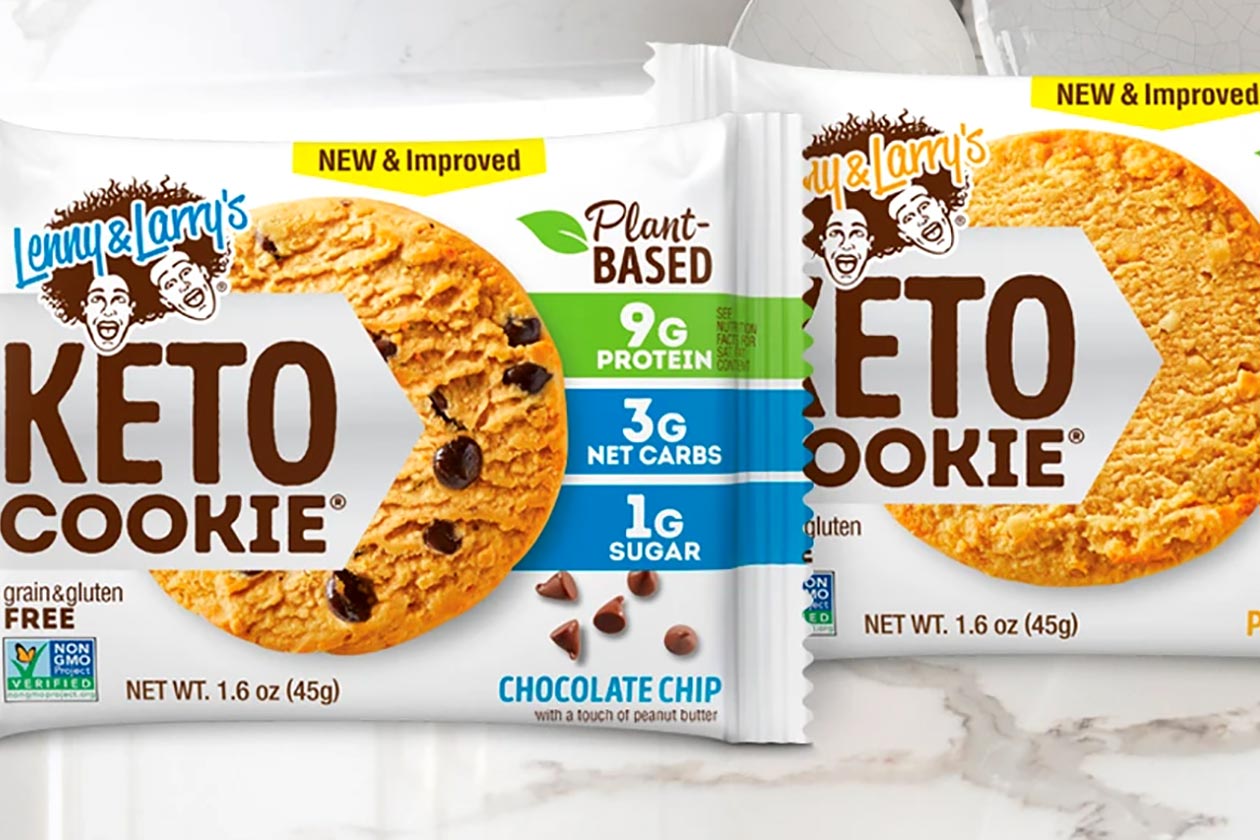 Two years ago in 2019, mainstream functional brand Lenny and Larry's released Keto Cookie, a cookie snack with more keto-friendly macros including 8g of protein and 2g of net carbohydrates. The brand has just dropped a new and improved version of that product with a slightly different nutrition profile and what sounds to be a better experience overall.
Lenny and Larry's updated Keto Cookie is the same weight at 45g each, although it has more protein at 9g a cookie, with 17g of fat, 14 to 15g of carbohydrates with 3g of net carbs, only a gram of sugar, and 200 calories. The product is essentially a more nutritionally dense version, still staying within those keto-friendly rules of high fat, moderate protein, and low carbs.
The new and improved Lenny and Larry's Keto Cookie does have fewer flavors to choose from by one, as the originals, Chocolate Chip and Peanut Butter, have remained but not Coconut. The brand hasn't said a lot about the taste or texture of the product, only that it's new and improved, and has a stronger peanut butter flavor in Chocolate Chip and Peanut Butter.
The revamped Lenny and Larry's Keto Cookies are available from its website at $21.95 for a box of a dozen cookies, and if you want to mix it up, there is a variety pack with eight of each at $28.99.