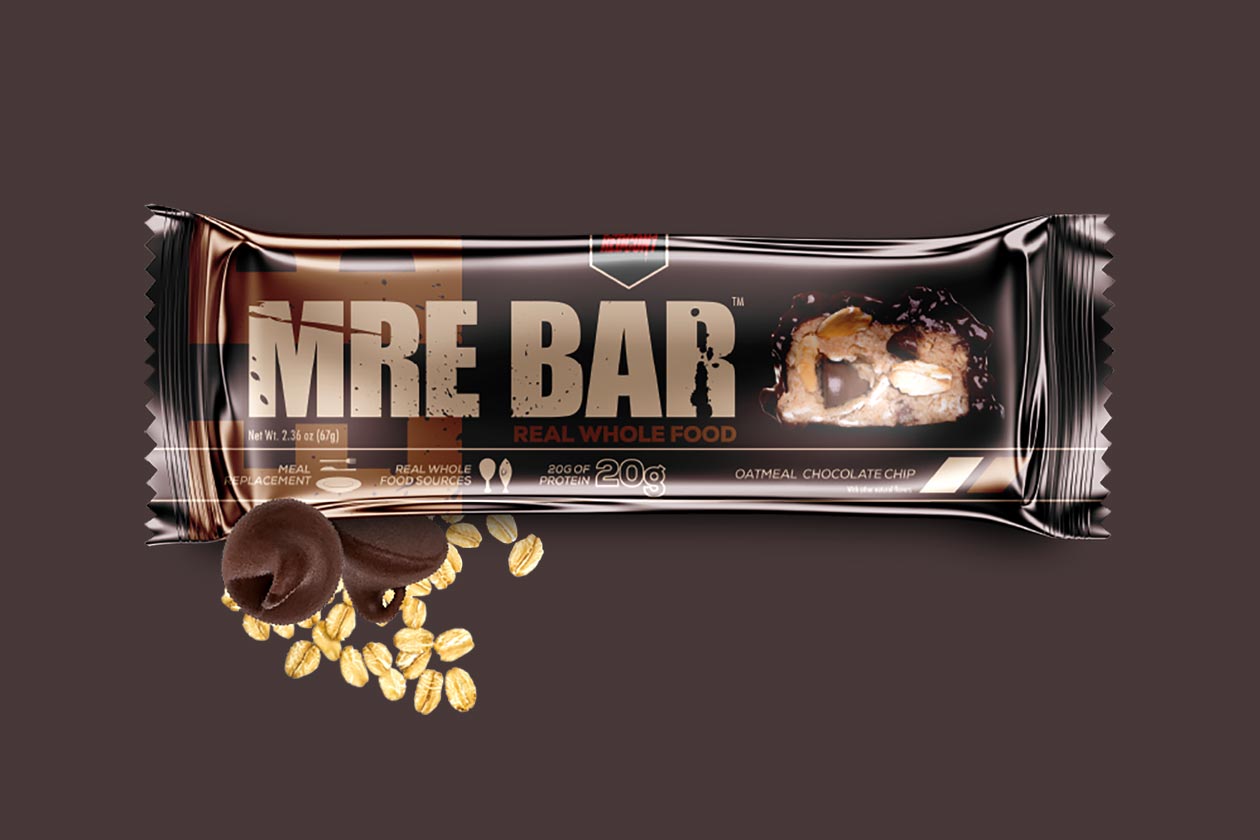 The giant retailer Walmart offers a selection of supplements in its many locations across the country, although it's nothing like what you get from a dedicated health store like GNC. Walmart does obviously have a whole lot of other types of products to squeeze into its aisles, with some of those brands making the cut for supplements, including Optimum Nutrition, EVL, and Redcon1.
In the coming weeks and months, Redcon1 is expanding its presence in Walmart; however, you won't see the upcoming product alongside its current offering, the pre-workout Total War. The two-time Brand Of The Year has put together a smaller four-pack of its crumbly and tasty MRE Bar exclusively for Walmart, featuring all of the same macros, just four per box instead of the usual 12.
Redcon1 has previewed three flavors of its four-pack MRE Bar for Walmart, all of which were previously released with Oatmeal Chocolate Chip, Sprinkled Donut, and Chocolate Chip Cookie Dough.