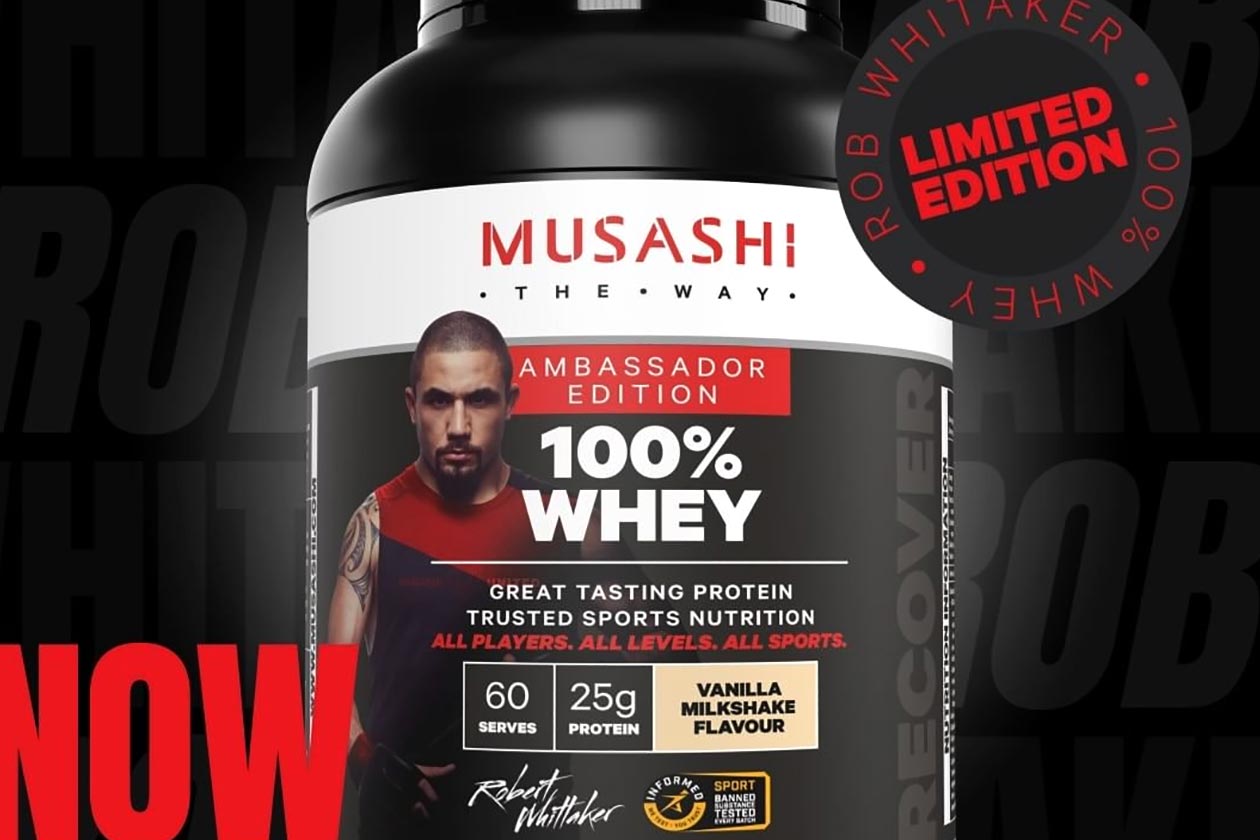 Australia's mainstream supplement company Musashi has dropped a collaboration this week, although it's not a flavor partnership but something the brand has put together with an ambassador. Musashi has teamed up with none other than the MMA fighter and former UFC Middleweight Champion Robert Whittaker for a special edition version of protein powder.
Musashi and Robert Whittaker have created a limited Ambassador Edition of the Vanilla Milkshake flavor of the brand's straightforward 100% Whey protein powder. From what we understand, it has all of the same ingredients and macros as the regular version, with an alternative label design featuring Robert Whittaker himself on the front, followed by his autograph.
Musashi's Robert Whittaker Ambassador Edition 100% Whey is out and available now in Australia at the major nutrition and pharmaceutical retailer, the Chemist Warehouse.