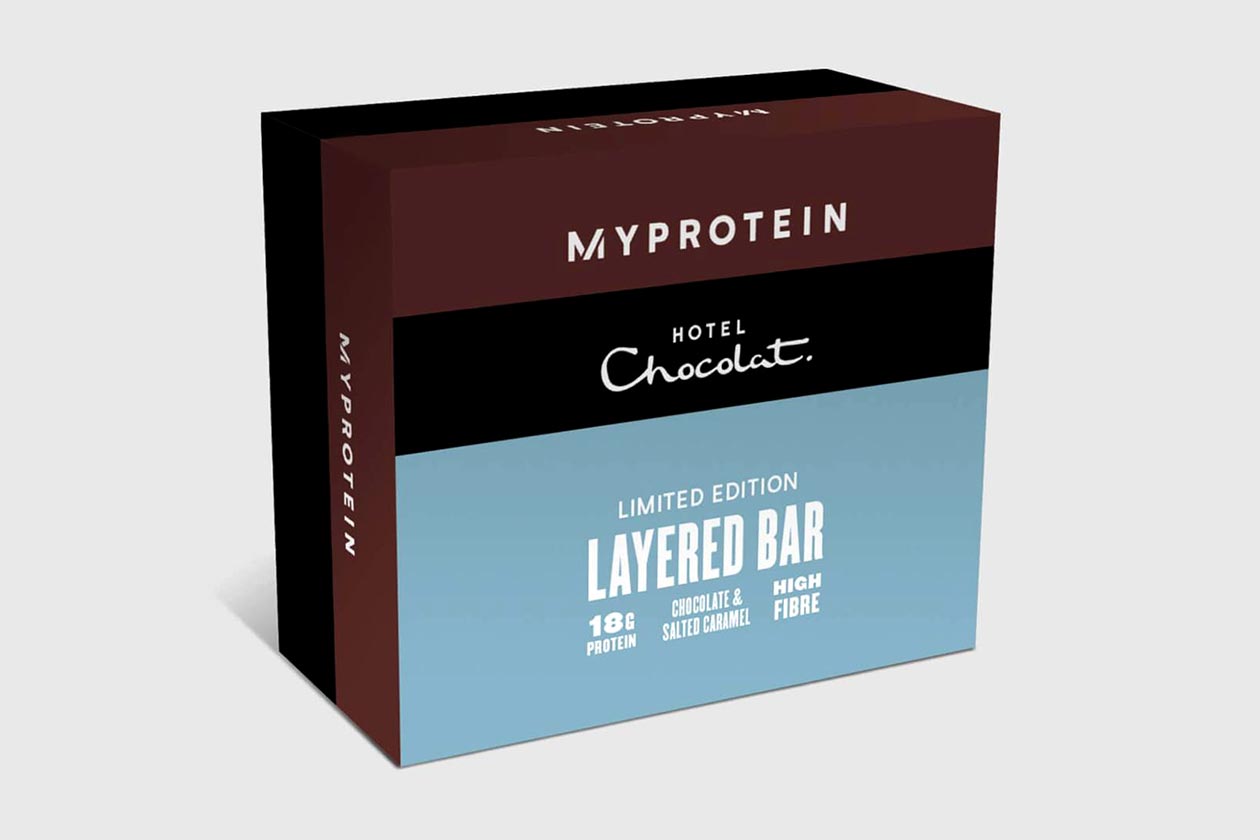 Myprotein has put together many fun and exciting collaborations over the past couple of years, partnering with classic candies, ambassadors, superheroes, and even a film. The international sports nutrition and functional food brand has just dropped what might be its most delicious collaboration to date, or at least it sounds like it based on who it's teamed up with.
Myprotein has come together with the popular and reputable chocolatier Hotel Chocolat for special edition flavors of its six-layer and high-protein, Layered Protein Bar. The pair have created two flavors of the enjoyable snack, both only available for a limited time in Chocolate Orange and Chocolate & Salted Caramel.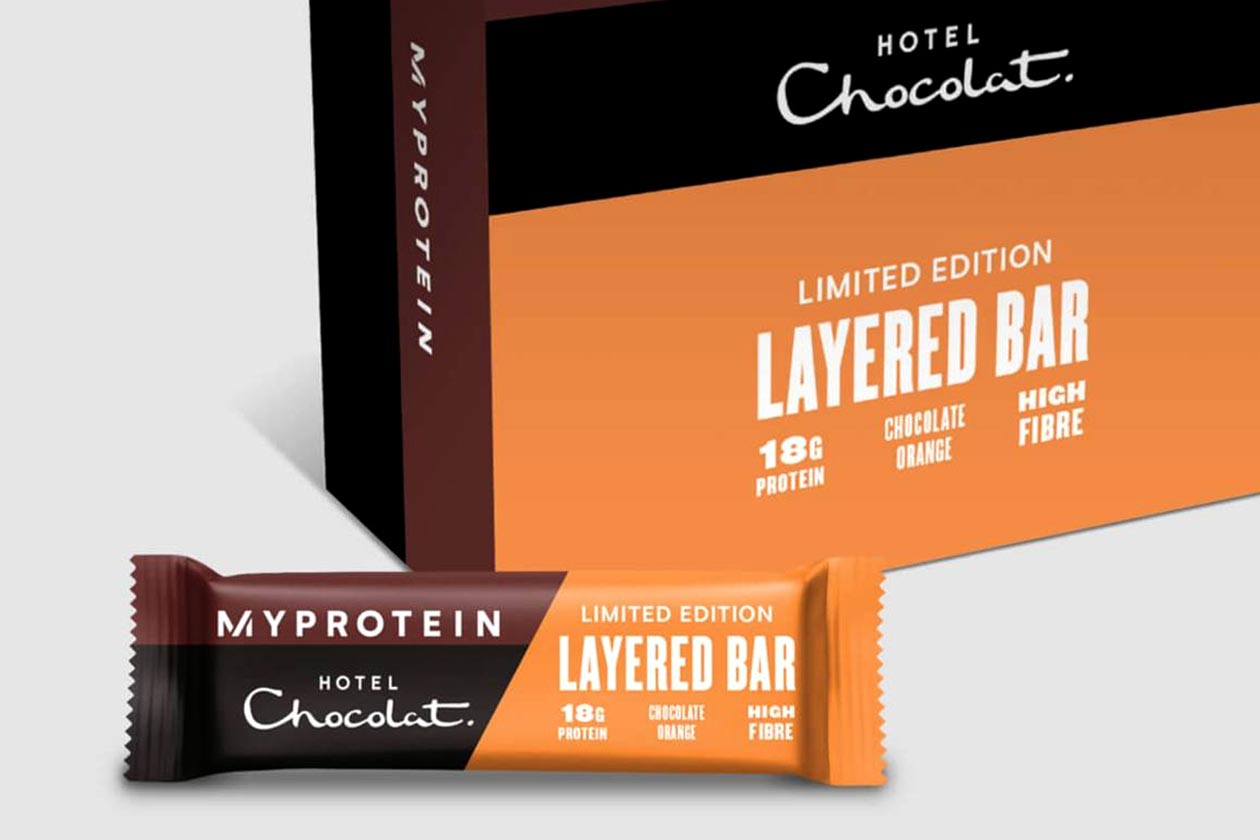 The Myprotein and Hotel Chocolat Layered Protein Bars have slightly less protein than the product's other flavors at 18g and slightly more sugar with 17g of carbohydrates and 6.6g of that sugar. We're guessing the protein bars more than makeup for that lower protein and higher sugar in taste, especially since they're also made with premium dark couverture chocolate.
As mentioned, Myprotein and Hotel Chocolat's collaborations sound absolutely delicious, although they are bit more expensive than other flavors of the Layered Protein Bar. Through myprotein.com, a box of six of Chocolate Orange or Chocolate & Salted Caramel will cost you £16.99 (23.38 USD), so a fair amount off the usual £24.99 (34.39 USD) for a box of 12.