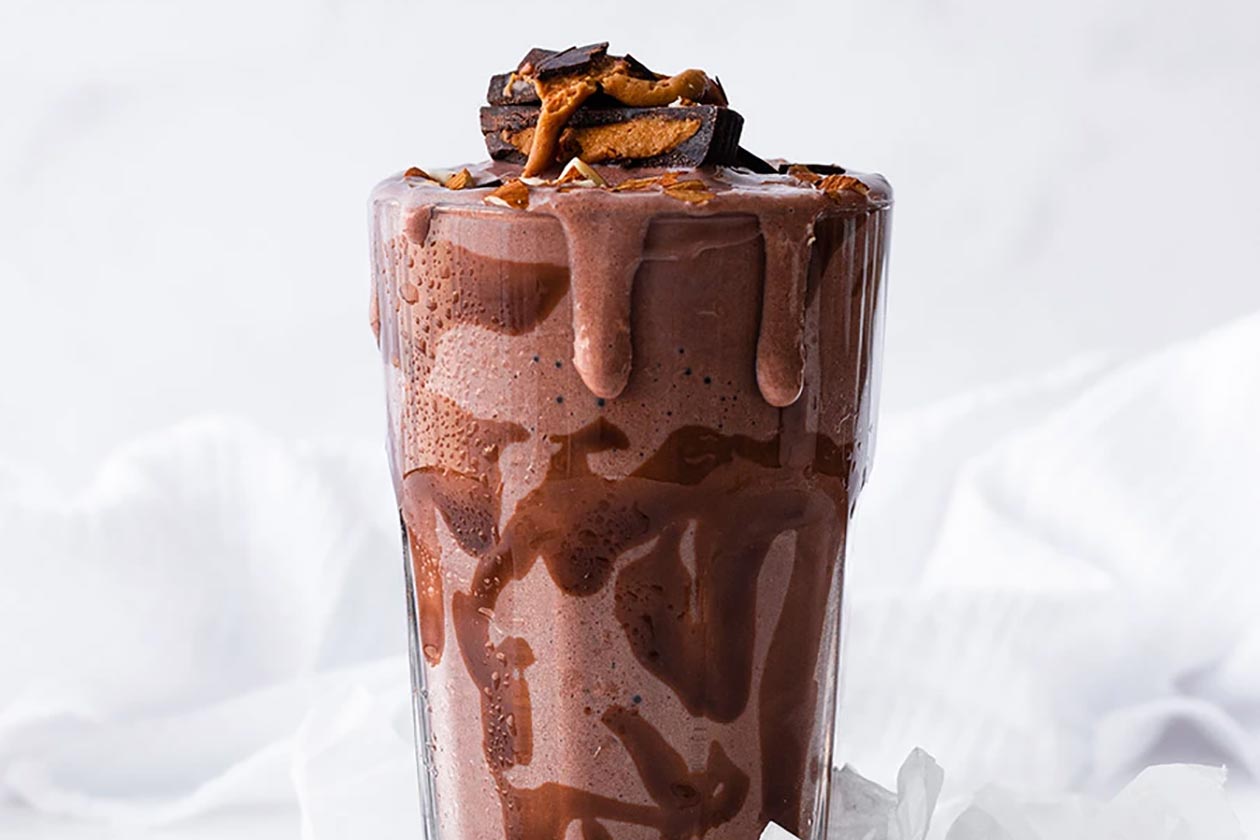 Keto Bomb Shake is an all-new product from the healthy mainstream brand No Sugar Company, known for its many low-carbohydrate and obviously no sugar snacks and supplements. Keto Bomb is the brand's flagship snack with rich and chocolatey bite-sized pieces featuring keto-friendly macros and a taste that'll make it hard to believe there is no sugar in them.
No Sugar Company's Keto Bomb Shake is essentially a powder version of the original mouthwatering Keto Bomb bites that you mix with water and turn into a delicious keto-friendly shake. The product aims to deliver that same smooth and rich chocolatey flavor but in a shake and with similar macros at 8g of protein a serving, 14g of fat, 3g of net carbohydrates, and 180 calories.
The Keto Bomb Shake is designed as a keto-friendly shake to get in nutrition at any time of day, and it comes in only one flavor at the moment from the menu of Keto Bomb in Dark Chocolate Peanut Butter. You can grab the Keto Bomb spin-off from the No Sugar Company's Canadian website at $29.99 (24.27 USD) a tub, with no sign of it yet on its US online store.