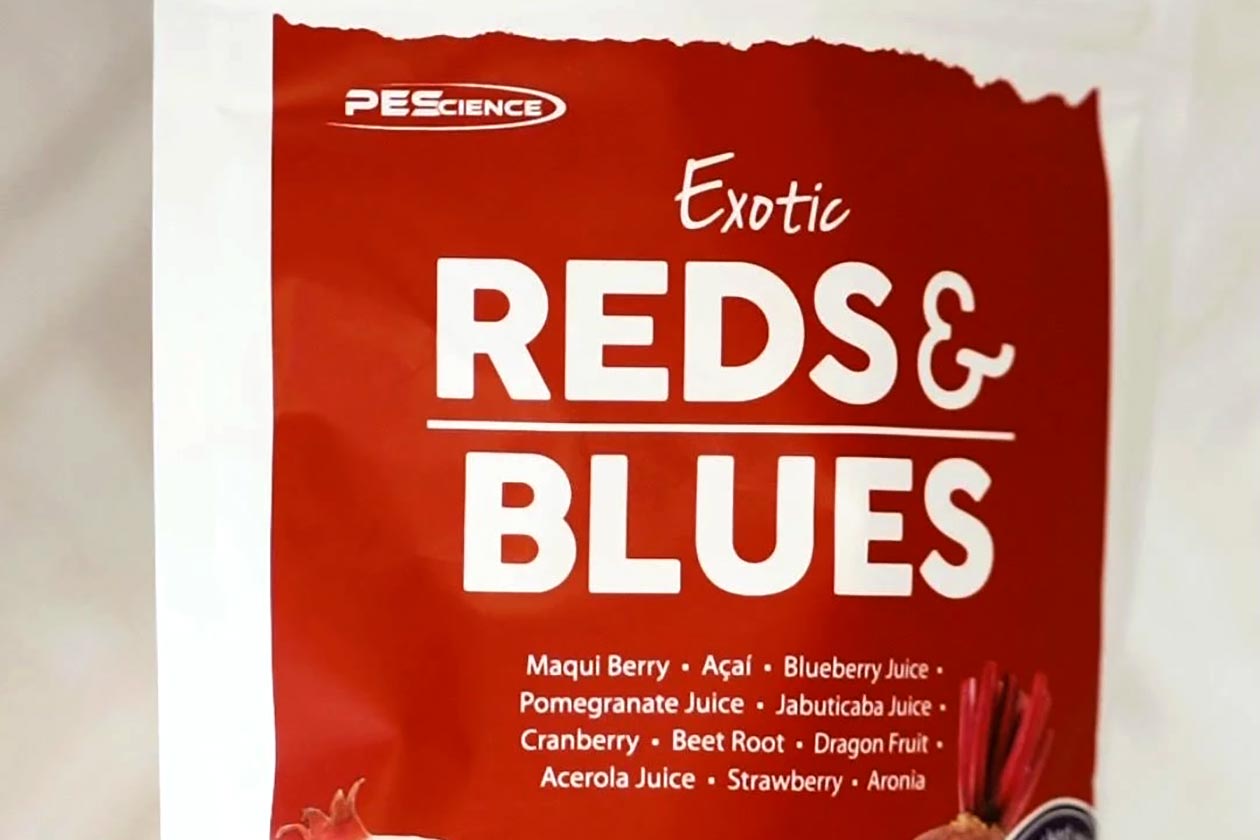 PEScience jumped into the now considerably popular superfood category last year, introducing Greens & Superfoods, made with freeze-dried greens as opposed to air or drum-dried like many of its competitors. The brand itself says those more common drying methods cause greens to lose a lot of their micronutrient potential, making freeze-dried the more expensive but better way to go.
PEScience has just dropped a follow-up to Greens & Superfoods with Exotic Reds & Blues, which is the other side of the superfood coin, where the former is a greens and veggies formula, and the latter is reds and fruits. Once again, the brand has included a quality selection of ingredients, with the likes of pomegranate, strawberry, and blueberry, for a reliable source of micronutrients and antioxidants.
Like in Greens & Superfoods, PEScience has used freeze-dried ingredients in Exotic Reds & Blues with freeze-dried strawberry, acai, dragon fruit, and maqui berry. Some of the features are also MicroDried, a patented drying process that helps the fruits and vegetables maintain their important properties such as vitamins, minerals, and polyphenols, as well as size, flavor and texture.
PEScience has basically carried over all of those highlights that helped Greens & Superfoods standout, into Exotic Reds & Blues, giving fans an equally premium fruits formula. The brand has priced the supplement the same as its first superfood product at $29.99 for a bag of 30 full servings, although to celebrate its debut, it is on sale at $21.25 using the coupon "INSIDER" in its online store.