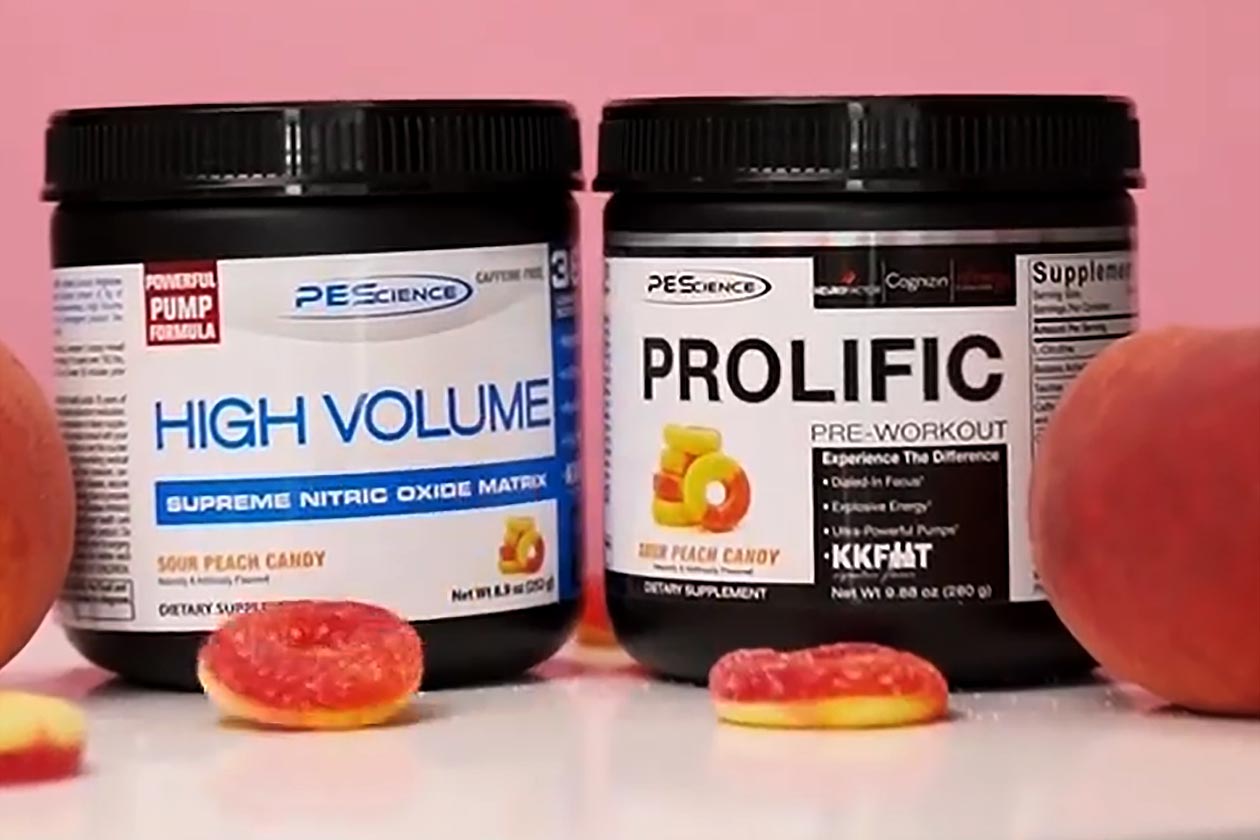 PEScience released its first-ever athlete collaboration earlier in the year, teaming up with its premier ambassador and popular fitness influencer Jeff Nippard for Strawberry Kiwi flavors of Prolific and High Volume. In the next couple of days, the brand is dropping its second collaboration, where it is once again getting together with an athlete from its roster.
PEScience's next partnership is actually not with one but two ambassadors, in the identical twins Kathryn and Kendra, better known by their Instagram handle KK Fit. The influencers' joint Instagram account has amassed a huge 1.1 million followers, and just like Jeff Nippard, they have teamed up with PEScience for a special edition flavor of Prolific and High Volume.
The flavor from Kathryn, Kendra, and PEScience is Sour Peach Candy, inspired by the classic sour peach ring candy, and as mentioned, it is coming to the stackable pre-workouts Prolific and High Volume. The products are launching at 9 AM Eastern Time on Thursday at pescience.com, and the first 500 customers will get access to a bundle that also includes a shaker.