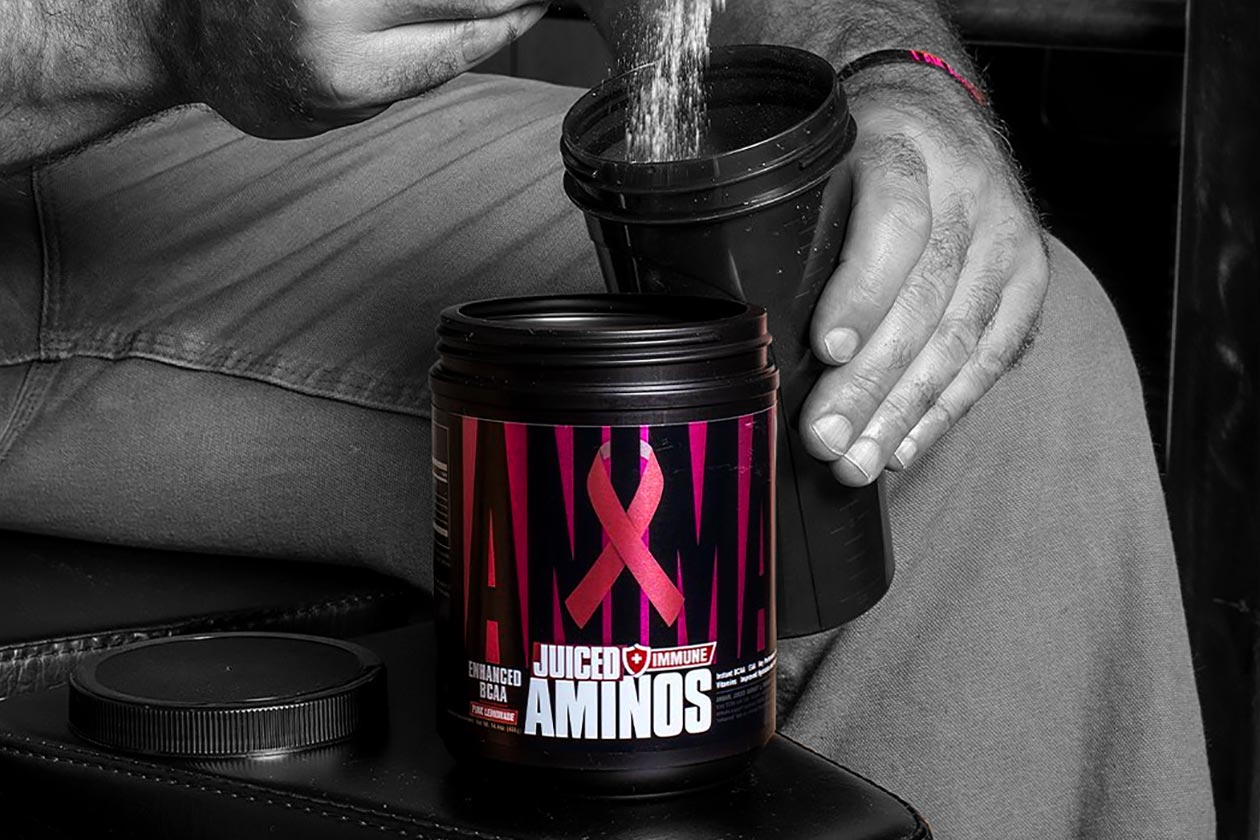 Around this time last year, the hardcore legacy supplement company, Animal, showed its support for Breast Cancer Awareness month by putting together a whole set of special edition items. That included a hat, tee, and wristband, all featuring a pink on black color scheme, and a Pink Lemonade flavor of Juiced Immune Aminos, also getting that pink on black color combination.
Animal has decided to bring back its Breast Cancer Awareness supporting hat and Pink Lemonade Juiced Immune Aminos for 2021, both coming with that original wristband as a freebie when purchased from animalpak.com. Like last year, a portion of the proceeds from the sale of those items during the month of October will be donated to The Breast Cancer Research Foundation.
To show your support for the cause, head to Animal's website, specifically the Breast Cancer Awareness section, where you'll find the special edition hat and Pink Lemonade Juiced Immune Aminos. The former is $29.95 each, while the latter is $31.95 a tub, and as mentioned, each item comes with a free Animal and Breast Cancer Awareness wristband.