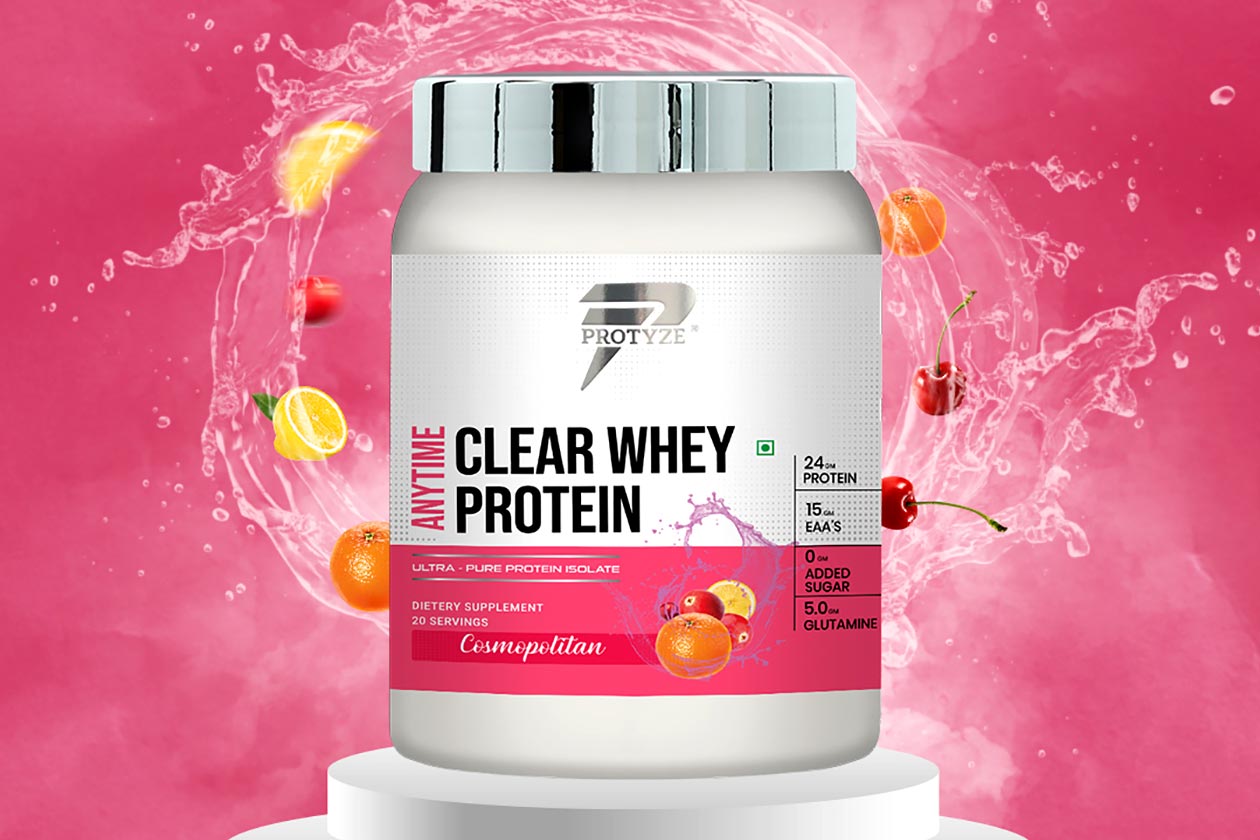 Clear, refreshing, and fruit-flavored protein powder is something we've seen like clockwork this year and last, with many different supplement companies coming out with their take on it. The trend has expanded well beyond just the intense and highly competitive US market into the likes of the UK, several European countries, and now India has landed its first one.
Indian supplement company Protyze has come out with what it is claiming to be the country's first clear protein shake in Clear Whey Protein, packing 24g of protein all from whey isolate. The rest of the macros completing the product's nutrition profile are as low as you'd expect from a whey isolate formula with no fat, less than a gram of carbohydrates, and 110 calories.
The most interesting part with clear and refreshing protein powders is, of course, the flavors, and Protyze does not disappoint in Clear Whey Protein. The supplement has debuted in four options with a fruity Mango Peach, two cocktail-inspired flavors in Cosmopolitan and Piña Colada, and Nimbu Pani, a traditional Indian beverage featuring a mix of cardamom and lemon.
Clear Whey protein is in stock and available for purchase through the Protyze website, with any of its four rather intriguing flavors priced at RS 2,199 (29.42 USD) for a small 1.32lb tub of 20 servings.