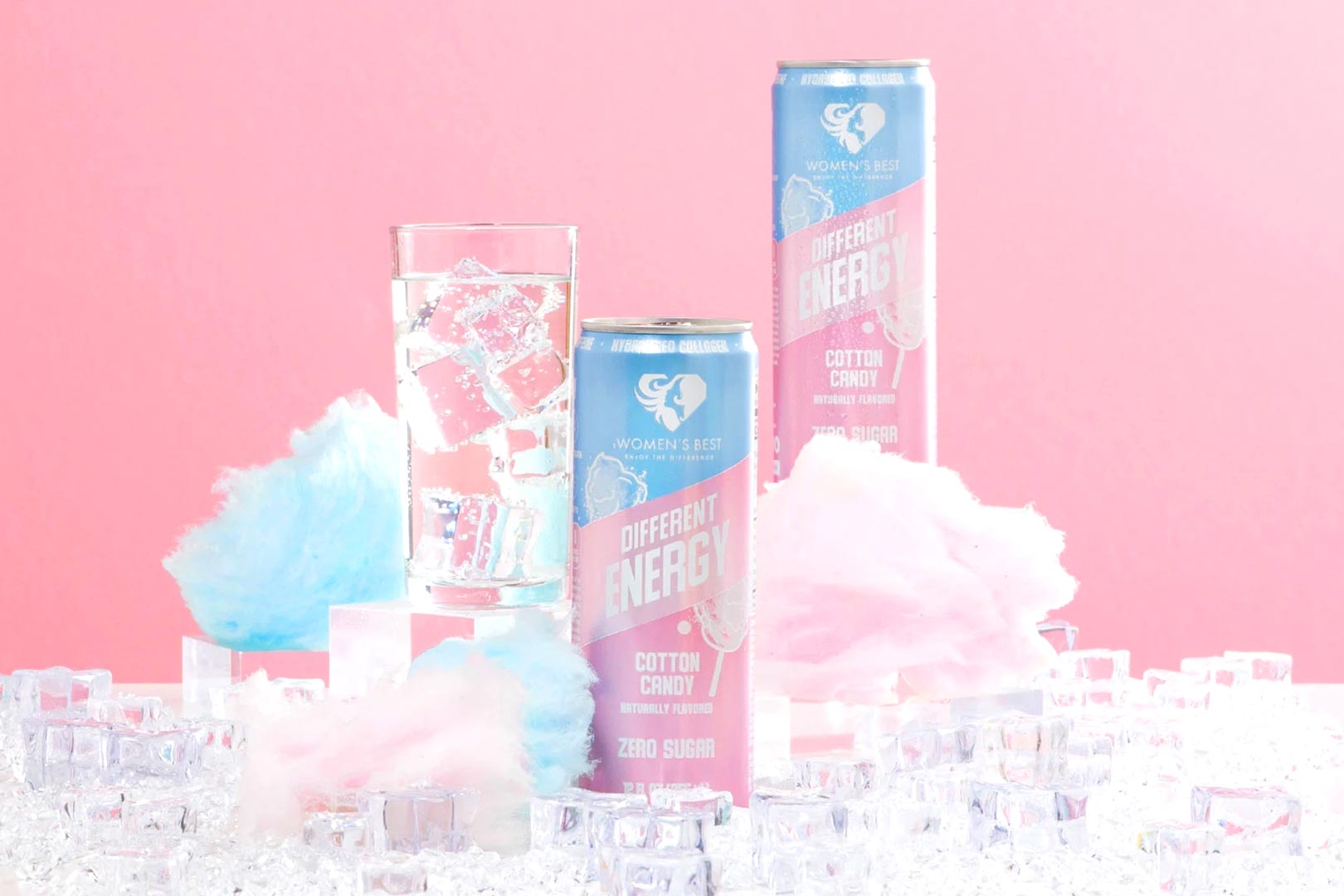 Following its launch from only a couple of months ago in August, the women's supplement company Women's Best has come out with its first new flavor for the beverage, Different Energy. To make it true to its name, the product combines three natural sources to provide 200mg of caffeine for energy, vitamins, electrolytes, and where things get different, there is also collagen in the drink.
Women's Best released Different Energy in three flavors to start with Peach Mango and the collaboration creations, Krissy Cela's Raspberry Grape and Vicky Justiz's Orange Slushie. Joining that small selection this week is the non-collaboration and undoubtedly sweet option Cotton Candy, featuring that same blend of natural caffeine, hydrolyzed collagen, vitamins, and no calories.
You can grab Women's Best's Cotton Candy Different Energy drink starting today from its online store, where it is actually the only flavor of the functional beverage the brand has in stock. You'll pay Women's Best's usual prices of $2.49 for a single can and $29.99 for a full case of a dozen, with the latter not being any more cost-effective than the former, working out to that same $2.50 each.