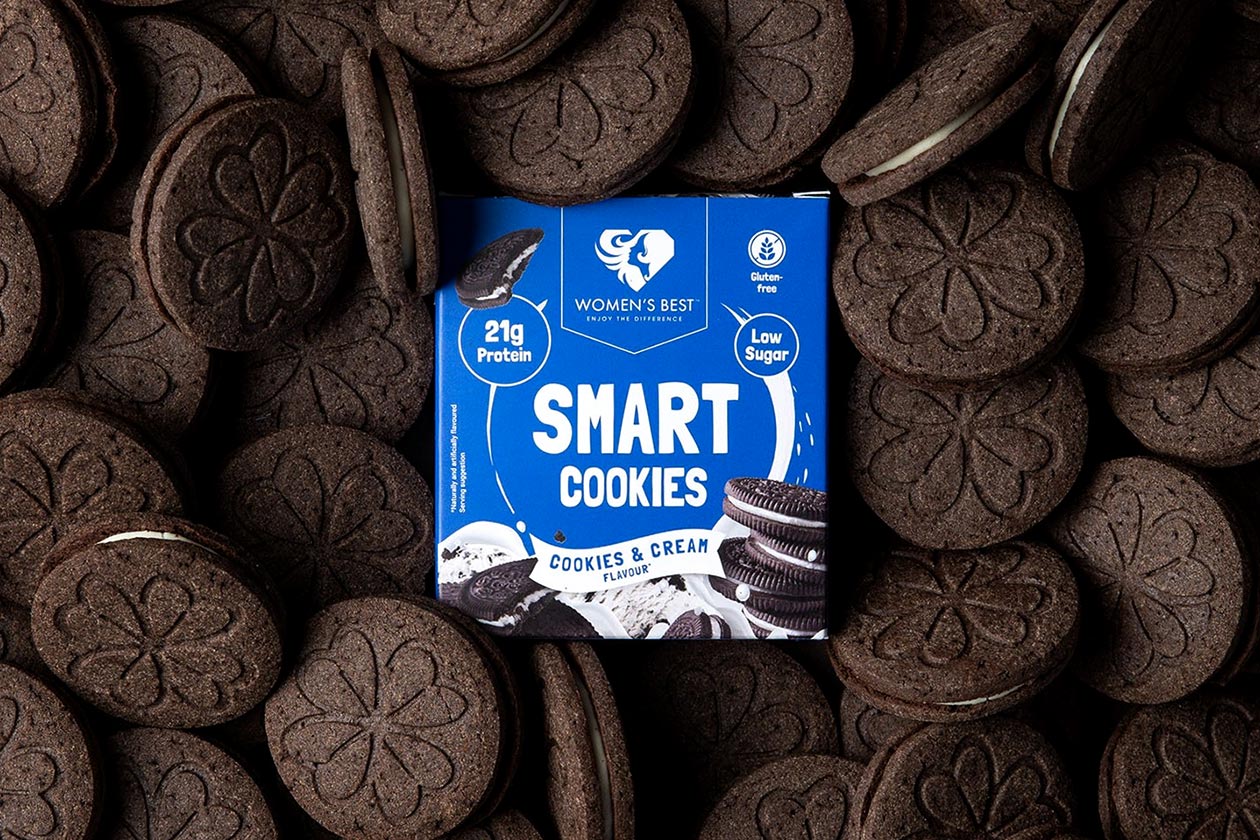 The Smart Series is Women's Best's family of functional foods, with a growing but, more importantly, a tasty selection of protein snacks and healthy foods. There is the protein RTD Smart Smoothie, the classic format protein bar Smart Bar, the low-calorie Smart Syrup, clean and nutrition Smart Peanut Butter, and now there are Smart Cookies.
Women's Best's Smart Cookies are a high-protein and low-sugar snack that comes in the familiar format of a sandwich cookie. The product has a creamy center surrounded by two crunchy and crumbly chocolate cookies. You get four bite-sized cookies per box, which combine to provide 21g of protein, 14g of fat, 13g of carbohydrates, and 263 calories.
If you break down those numbers to per cookie, you're looking at 5.2g of protein, an impressively low 3.2g of carbohydrates with only 275mg of that sugar, 3.5g of fat, and 65 calories. The low sugar is as much of a highlight as the protein, with the brand pushing the comparison claim of "95% less sugar than regular cookies" in its marketing material.
The sources of protein in Women's Best Smart Cookies aren't the usual whey concentrate or isolate; it uses a blend of gelatin, milk, soy, and egg white protein. The product is available now from the brand's website where there is a sale welcoming Smart Cookies, and discounting it from $3.99 for that box of four bite-sized protein cookies down to $2.79.