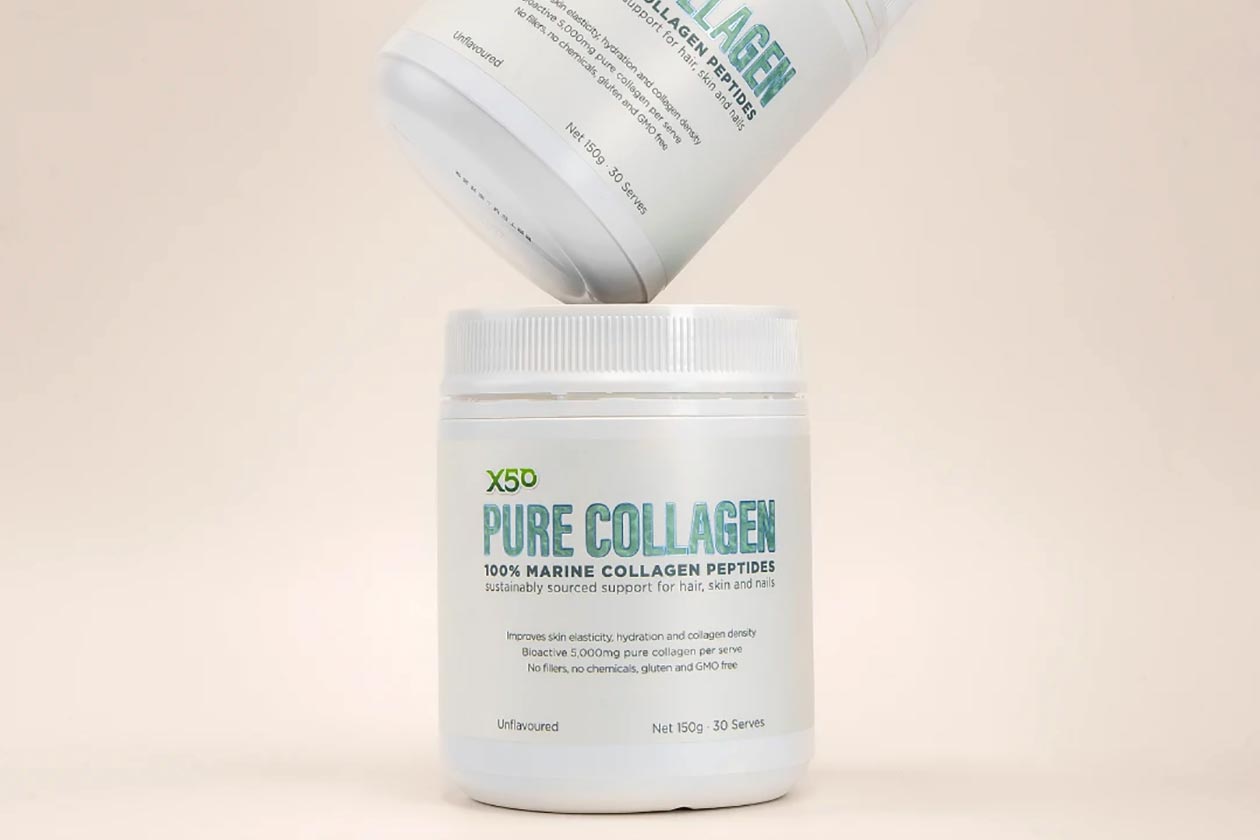 Green tea specialist brand X50 is another supplement company releasing something for the collagen category this week, although it did already have a product out there. X50 Fresh Tea was the Australian brand's foray into the space, uniquely combining more bioavailable, deep-sea marine collagen, mushroom extracts, green tea, and superfoods.
X50 Pure Marine Collagen is the newest collagen supplement from X50, which is much simpler than X50 Fresh Tea featuring only the ingredient in its name with marine-sourced collagen. Since it is a bulk tub of collagen, each serving has as much as you like, although the scoop size is 5g, with that amount of collagen giving you 4.5g of protein and 18 calories.
The product from X50 promises all of the usual collagen benefits, supporting healthy hair, skin, and nails. X50 Pure Marine Collagen comes with 150g a tub and it is unflavored, so you can mix it with shakes and smoothies, and it is available directly from the brand's website at $49.99 (36.55 USD).