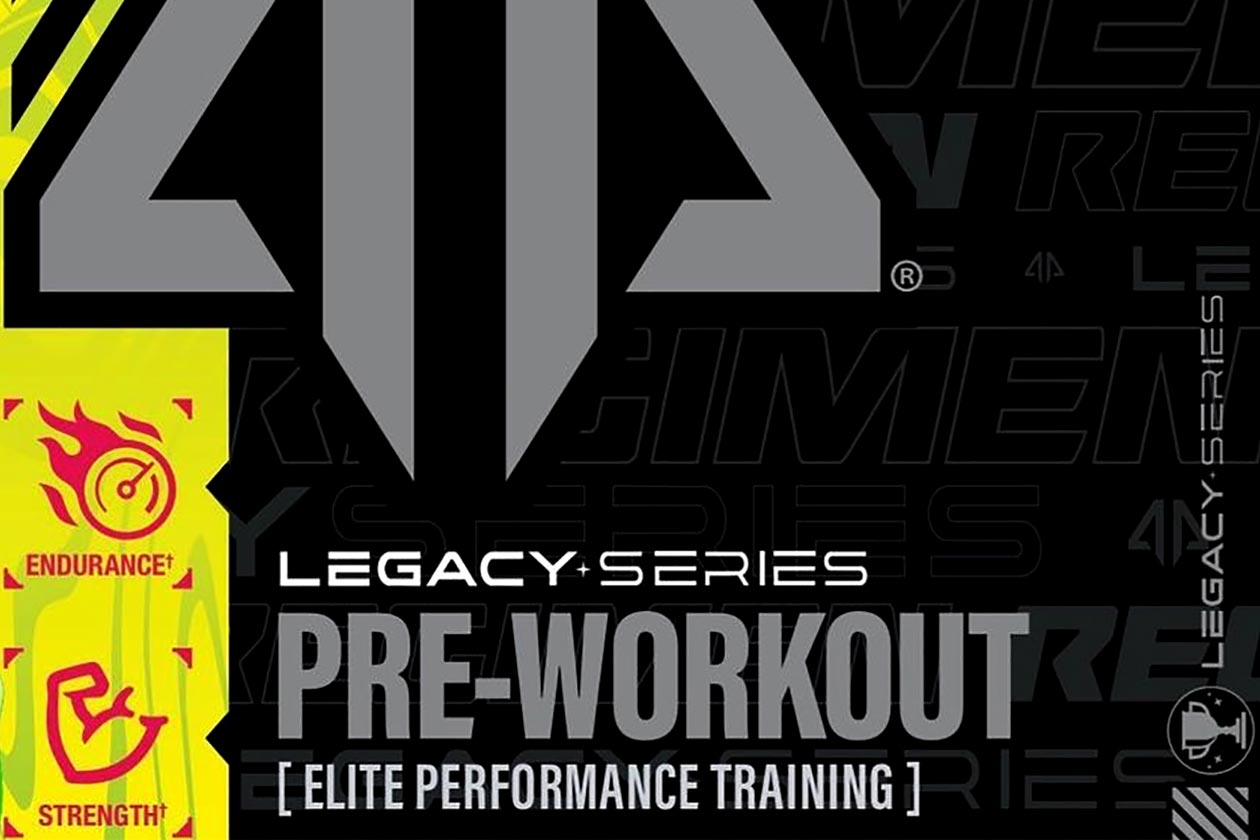 AP Sports Regimen doesn't have an overly loaded competitor in the pre-workout category at the moment with its original and simply-named Pre-Workout. It is a stick pack supplement, packing all of its ingredients and dosages into a moderate 11g stick, with 3g of pure citrulline, a light 850mg of betaine, 1.6g of beta-alanine, and a reliable 275mg of caffeine.
Sometime soon, AP Sports Regimen is going to get that more advanced pre-workout, at least according to the preview seen above of an all-new competitor for the category and the first in the brand's Legacy Series. From what little information we have, the Legacy Series appears to be a more advanced selection of products, with only a pre-workout confirmed so far.
AP Sports Regimen's Legacy Series Pre-Workout will have a much heftier serving size than its current entry in the space, coming in at just over double the weight with a 23.25g full-size serving. The supplement is designed to support strength, endurance, and performance, and with that 23g serving, it has a lot more room for strong dosages than the brand's first pre-workout.
There is no mention of when AP Sports Regimen is rolling out its Legacy Series Pre-Workout, although it will certainly be interesting to see how the formula turns out. With the name of Legacy Series, it would also be good to assume the brand doesn't plan on stopping at just a pre-workout, with the line likely to eventually have several other products under its banner.