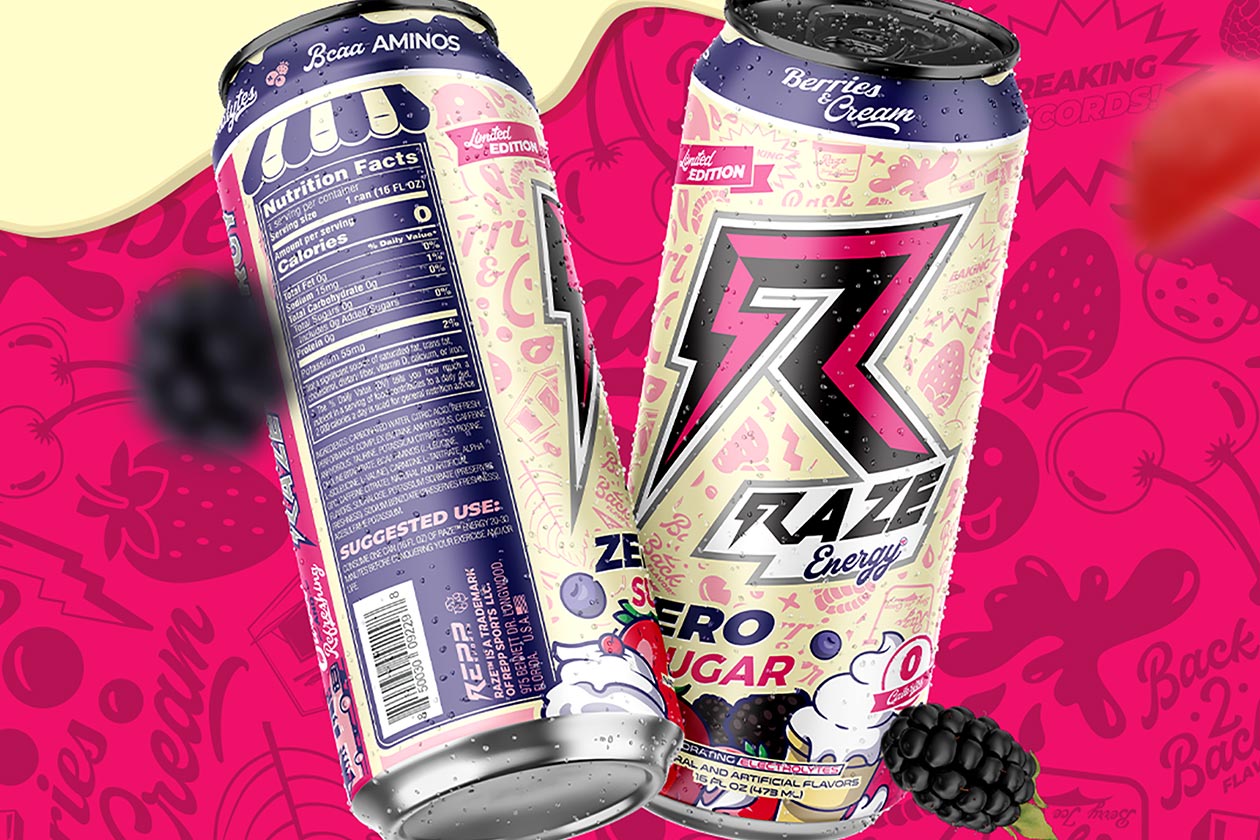 Another month means another all-new and limited-edition flavor of the popular RAZE Energy drink, which, if you haven't been following, is something it's been doing every month since Strawberry Lemonade in June. Last month was a significant one for the brand and its beverage, going with a Halloween theme in the sour candy-inspired Franken Sour RAZE Energy.
For November, RAZE Energy has brought together what appears to be vanilla ice cream, strawberry, raspberry, blackberry, and blueberry, for a combination flavor called Berries & Cream. Those fruits are what the Berries & Cream RAZE Energy will feature on the front of its can, and it sounds like quite an intriguing experience with a balanced blend of sweet and smooth.
Most of the limited-edition flavors we've seen of RAZE Energy over the past few months have dropped in the later weeks and, on occasions, some landing around the middle. The Berries & Cream RAZE Energy is shifting that schedule up a bit and is launching in the first week of November, with its current arrival date set for two days from now on Thursday.
Fans of the RAZE Energy drink looking to try its impressive sixth limited-time flavor in only six months will be able to grab the product from the brand's online store with no doubt some sort of release deal or discount. Berries & Cream is also not just coming to RAZE Energy, but also the more comprehensive powder alternative of the beverage in the RAZE Pre-Workout.