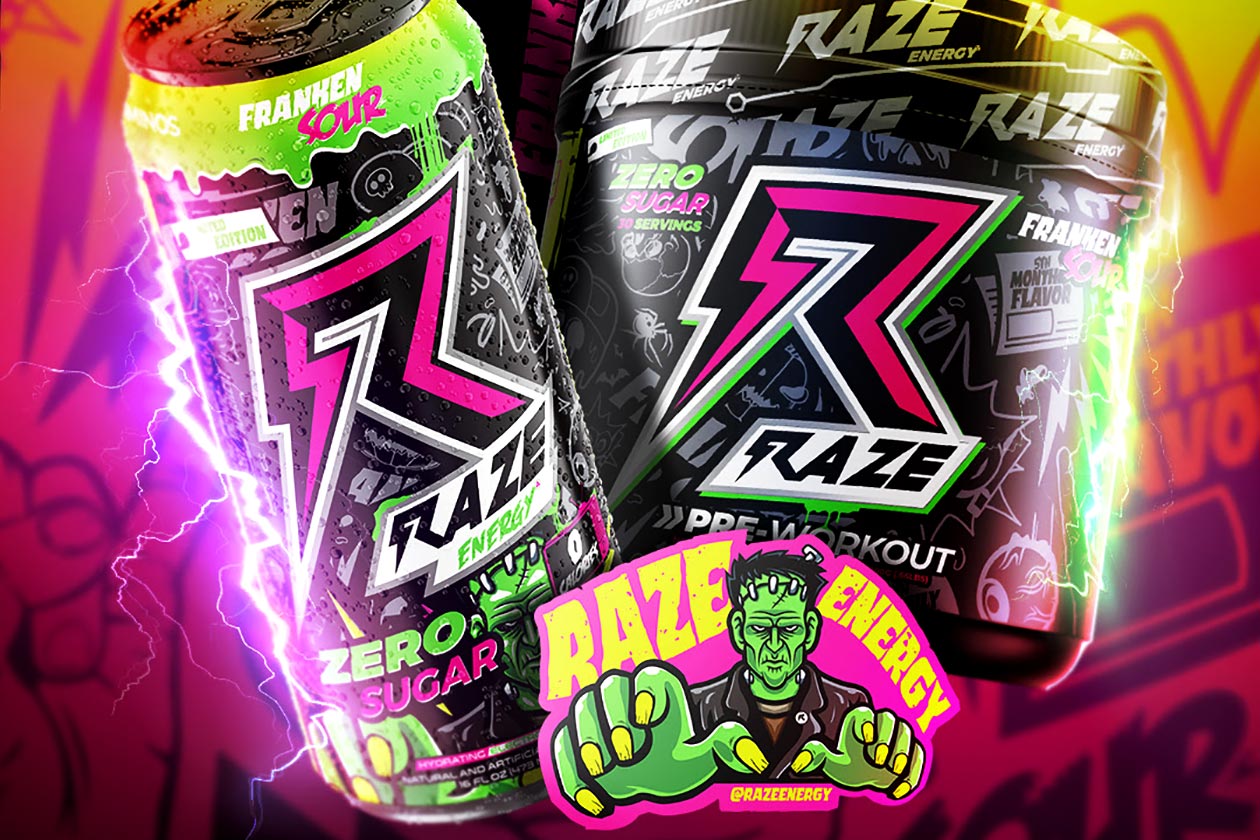 REPP Sports has officially released the all-new sour candy-like Franken Sour flavor of its popular RAZE Energy drink, although that is far from all the brand has dropped. If you are just after the beverage, you can purchase the fifth consecutive monthly limited flavor of RAZE Energy from reppsports.com at $29.99, and that is for a typical case of a dozen cans.
Alongside the Franken Sour RAZE Energy drink, REPP Sports has released that same flavor for its RAZE Pre-Workout and a whole bunch of clothing and accessories. There is a tee, tank, women's crop top, and shorts, all featuring artwork or colors themed around Franken Sour and priced between $25 and $40, with matching decals available as well at $5.99.
Everything can be purchased individually, from the Franken Sour decals to the Franken Sour RAZE Pre-Workout, although as you'd expect, there are a few ways you can get some of those items absolutely free.
For a limited time, if you spend $39 at reppsports.com, you'll get a free Franken Sour tee or crop top; spend $89 and get the tee or crop, and a tub of Franken Sour Pre-Workout; or go to $119 and get all of the above and the tank. Basically, there are many ways to get something free with the launch of Franken Sour, so if you're a fan, make sure you get in on it.