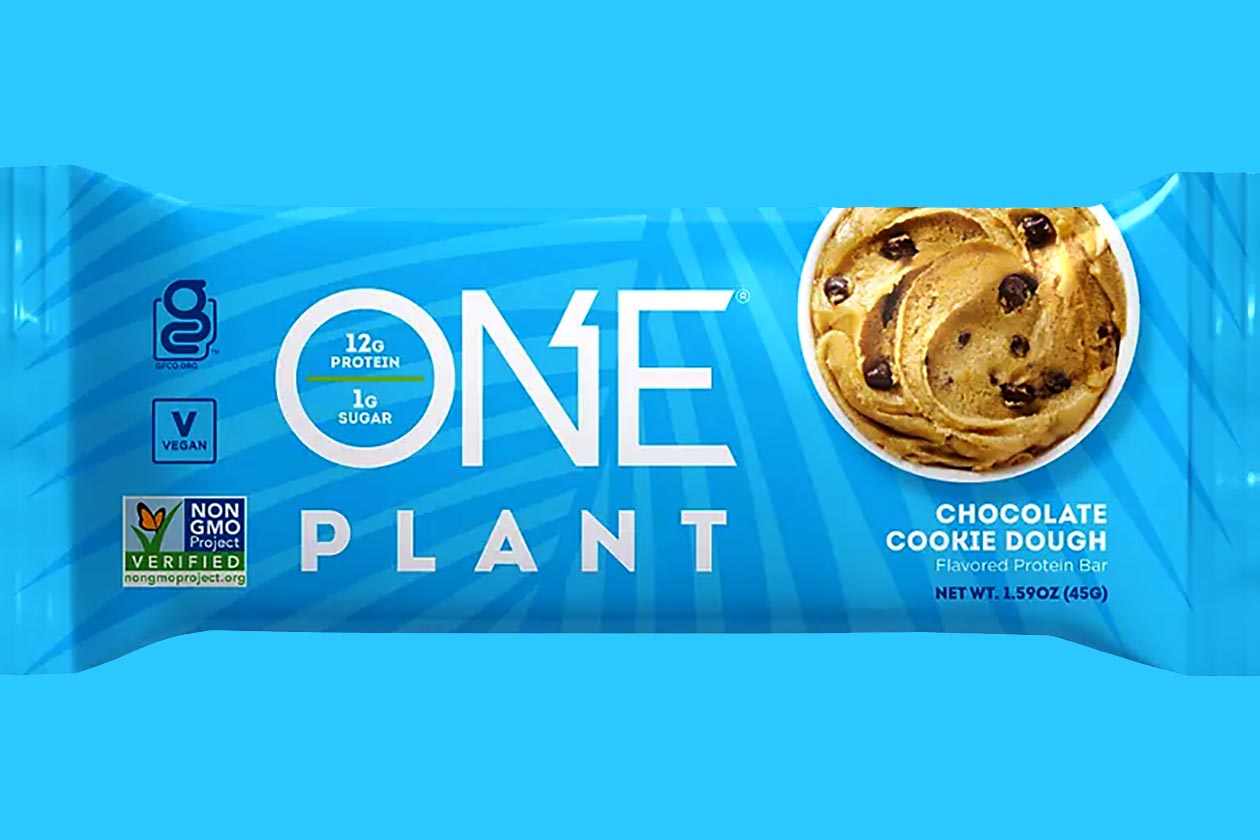 Compared to the menu of its flagship high-protein snack, One Bar, One Brand's vegan-friendly One Plant Bar doesn't have all that many flavors to choose from. The product launched with two tastes available in Banana Nut Bread and Chocolate Peanut Butter, then about a year and a half ago, One Plant Bar was bumped up to four flavors with Churro and Carrot Cake.
Flavor number five of One Brands' One Plant Bar has been spotted, and it will see the product get back into more traditional protein bar flavors like its original Chocolate Peanut Butter. The upcoming addition to the vegan-friendly protein bar is Chocolate Cookie Dough packing 12g of plant-based protein, 20g of carbohydrates, only a gram of sugar, 6g of fat, and 160 calories.
We're not entirely sure when One Brands is releasing its Chocolate Cookie Dough One Plant Bar, although you can already see it listed in the online store of the major supplement retailer The Vitamin Shoppe.