Nov 18th, 2021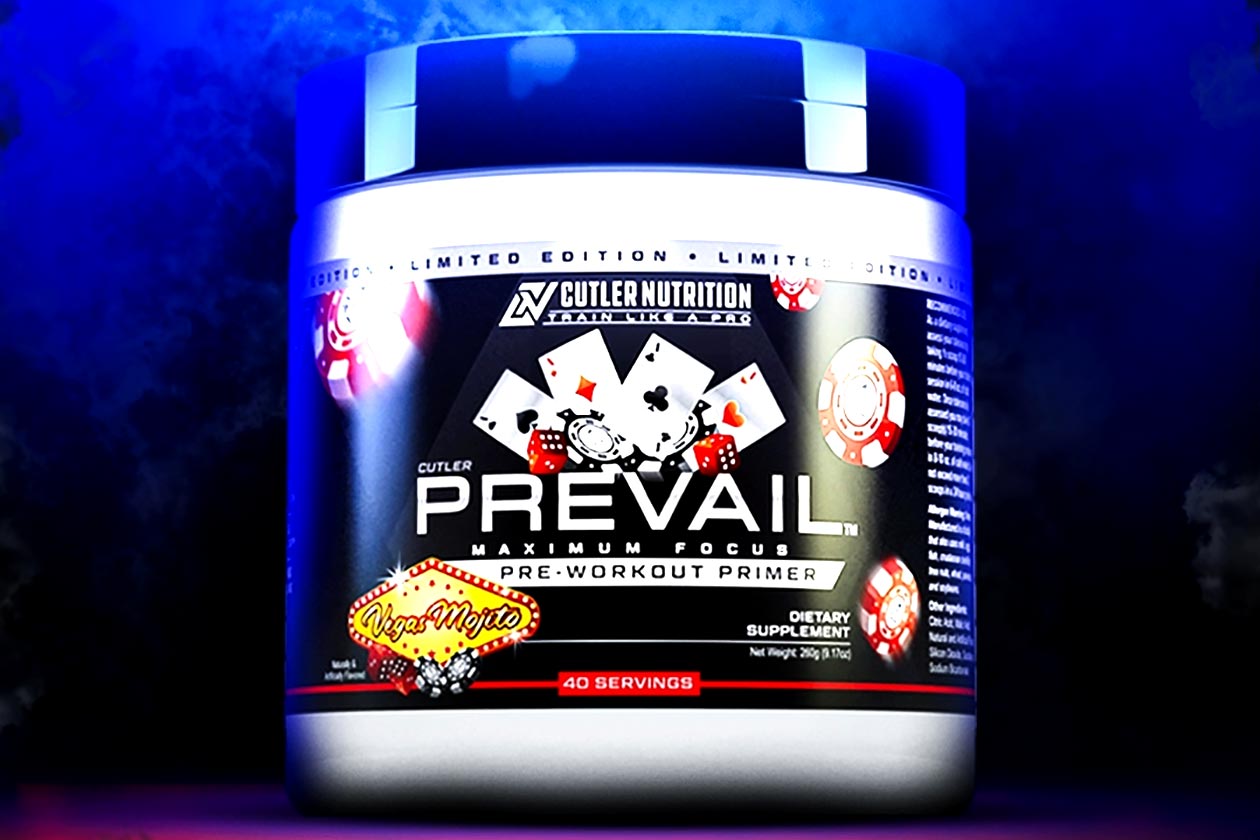 Fans of Jay Cutler's supplement brand Cutler Nutrition may remember in September, it previewed some sort of limited edition, poker chip-themed product. The original image didn't have many details, mostly only confirming we'd be getting an alternatively branded supplement or flavor, which we can now tell you is a special edition flavor of Cutler's stimulant pre-workout Prevail.
Jay Cutler and Cutler Nutrition have unveiled that previously mysterious product today, and it has turned out to be a limited-time, cocktail-inspired Vegas Mojito flavor of Prevail. We have a complete look at the upcoming effort in the picture above, where you can see the brand has taken the "Vegas" part of its name expanded it across the label, replacing Cutler's usual look.
The all-new and eye-catching Vegas Mojito Prevail is not available yet but will be in stock starting tomorrow through Cutler Nutrition's direct-to-consumer online store. The supplement is, as mentioned, a limited edition launch, so while you may be encouraged to wait until Black Friday to save some money on Vegas Mojito Prevail, it may also be sold out when that rolls around.