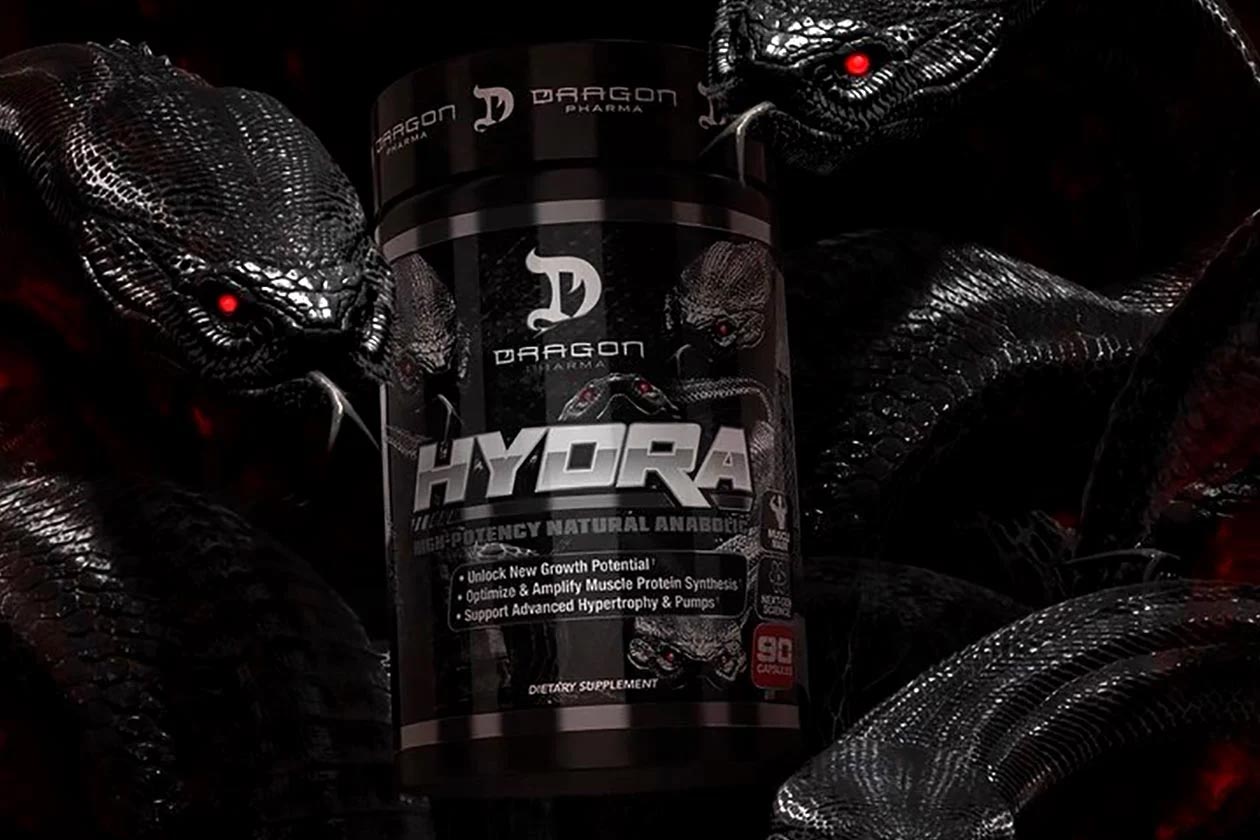 Several months ago in April, Dragon Pharma previewed the long-awaited return and all-new version of its previously released but discontinued muscle building supplement Hydra. The product is still not available for purchase; however, details on what you're going to get in each serving have surfaced, and it is very much aiming for that original muscle and strength-building experience.
The upcoming return of Dragon Pharma's Hydra will feature four key ingredients, all transparently dosed, and alongside the absorption-enhancing black pepper at 5mg per three capsule serving. Those four main compounds have been included to optimize and enhance muscle protein synthesis, leading to that increased muscle strength and size we mentioned earlier.
The ingredients filling out each serving of Dragon Pharma's resurrected Hydra are laxogenin and apigenin at 100mg each, and one gram each of eucommia bark, and one of our favorites, arachidonic acid. Once again, the brand wraps all of those ingredients in a three capsule serving size, which fans are directed to take once a day, and with 30 servings a bottle, it'll get you through a whole month.
You can't purchase Dragon Pharma's 2021 edition of Hydra yet, although if you head to its online store at dragonpharmalabs.com there is an area on there you can sign up to be notified as soon as the muscle-building supplement becomes available. There is no price listed, but if we had to guess, we imagine it'll sit for around the same amount as other muscle builders from Dragon Pharma.