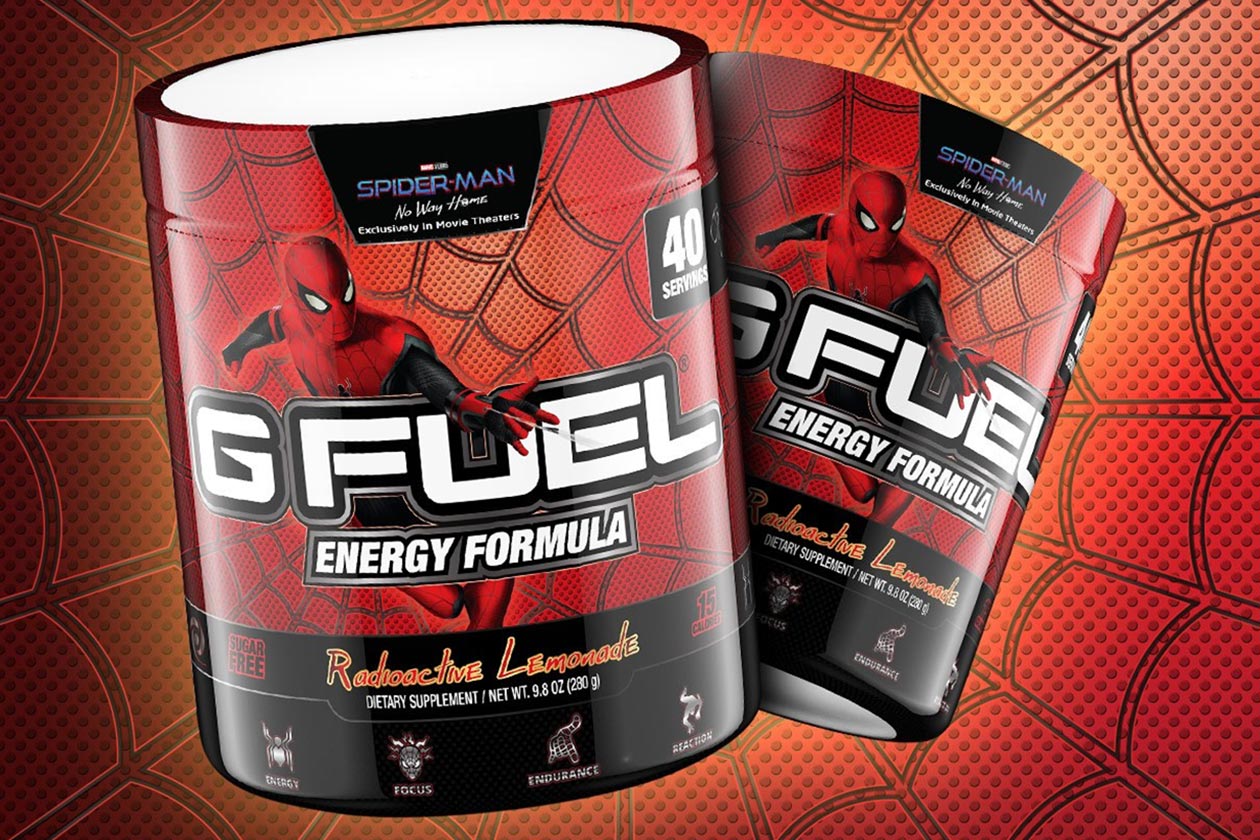 In August, G Fuel uploaded the first full trailer for the next highly-anticipated Spider-Man film, Spider-Man: No Way Home, which led us to suspect the gaming supplement company would be collaborating with the film at some point. It turns out we were spot on, as G Fuel has indeed partnered with Spider-Man: No Way Home and for a series of special edition versions of its energy supplement, beverage, and hydration formula.
G Fuel and Spider-Man: No Way Home have teamed up to create a flavor called Radioactive Lemonade, fitting for the superhero that was bit by a radioactive spider. The flavor itself is described as a lemon-bubble ice pop experience, and it has been put together for G Fuel's flagship energy and focus enhancing powder supplement, the smooth-tasting and carbonated G Fuel energy drink, and the hydration-supporting G Fuel Hydration.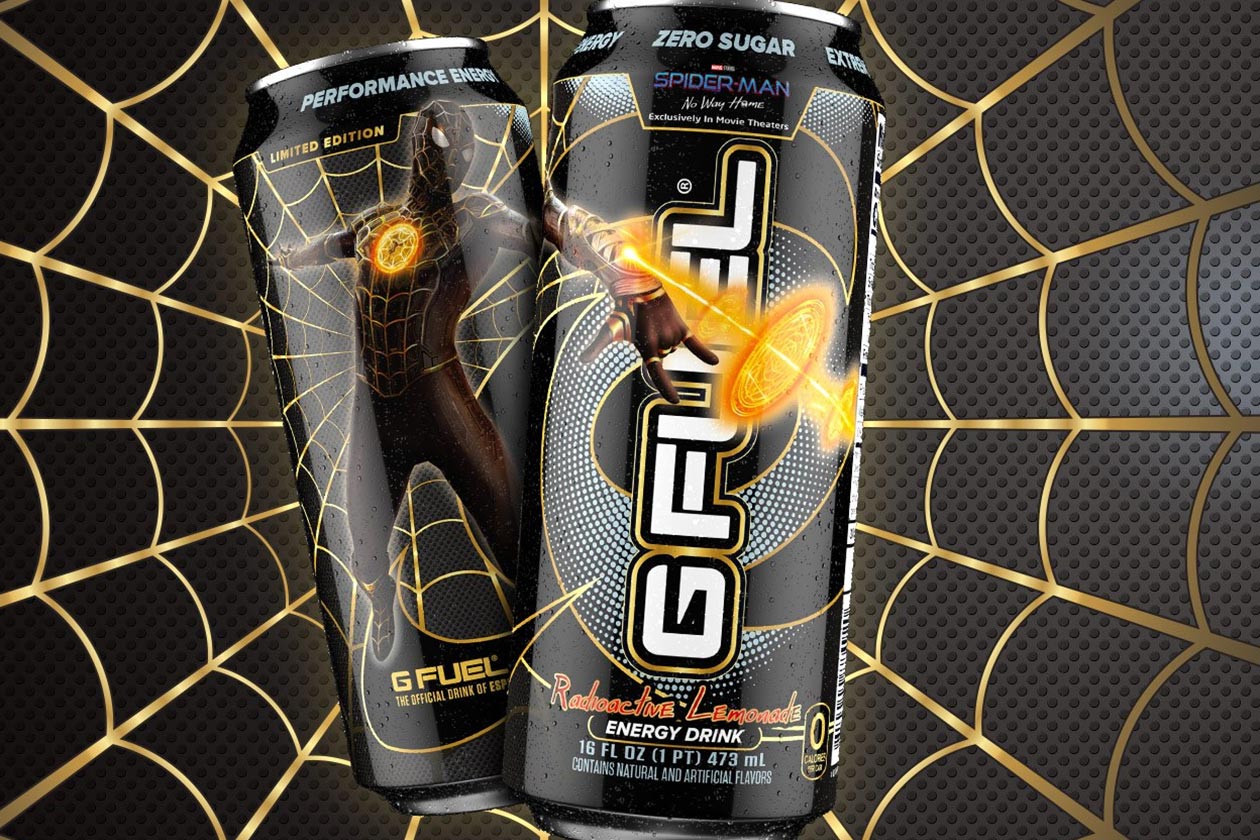 G Fuel has actually gone one step further with its Spider-Man: No Way Home collaboration and created a few variants of its Radioactive Lemonade G Fuel supplement and energy drink. There are three variants altogether, each themed around a different suit Spider-Man wears in the movie with Red & Black, Hybrid, and Black & Gold, and as you can see in images, the brand extends those suit colors across to the rest of the packaging.
G Fuel's Spider-Man Collection is launching in the second week of December, so a week before Spider-Man: No Way Home hits theaters in the US. The series will debut with ten products in total; the Radioactive Lemonade supplement and energy drink in their three suit variants; Collector's Edition boxes of the supplements with shakers to match; the Radioactive Lemonade G Fuel Hydration, and they all have that same lemon-bubble ice flavor.