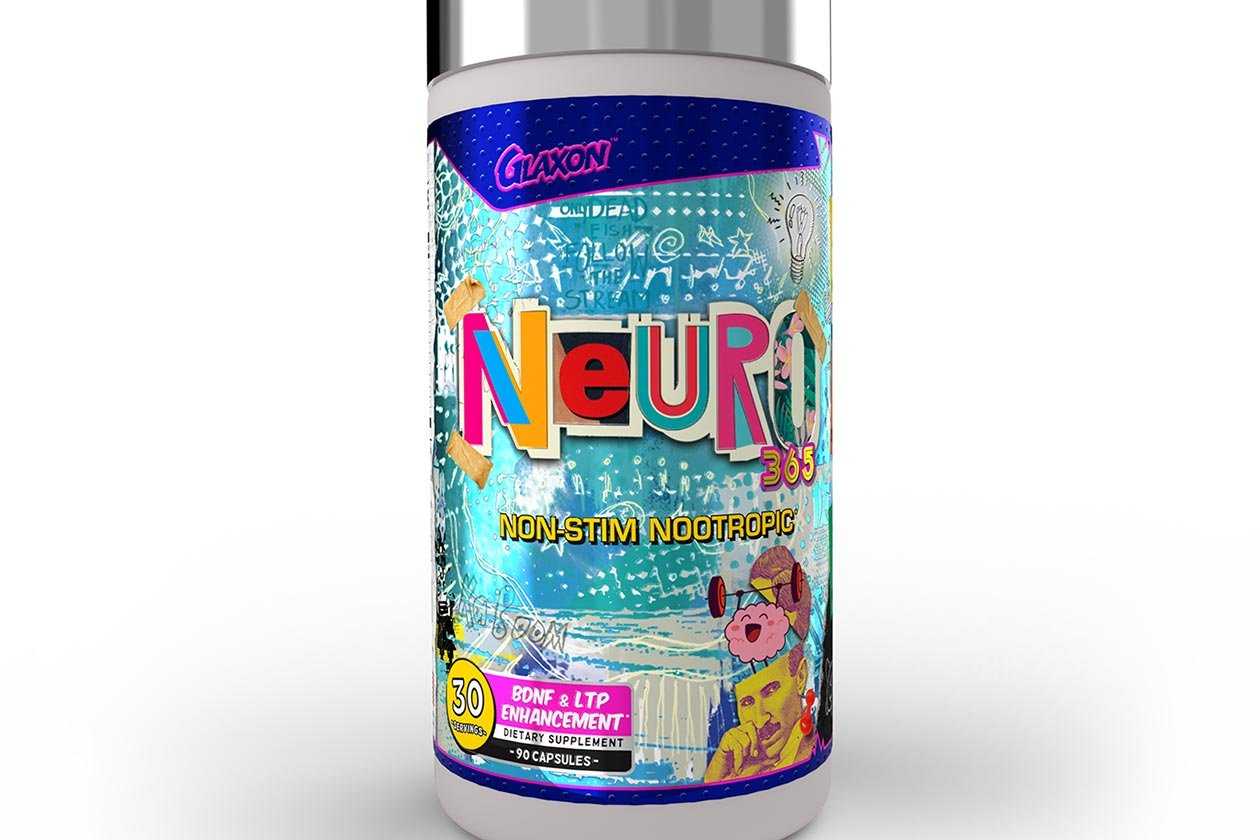 To go with the celebration of its second birthday, officially named Goon Day, and the release of its reliable and flavored nootropic supplement Goon Mode, Glaxon has released a second focus-enhancing product. The supplement is Neuro 365, and while it has similar intentions and goals to Goon Mode, their ingredients are very different, and they can, in fact, be used together.
Glaxon has designed Neuro 365 to enhance mental focus and cognition, and improve clarity and memory function, all without any stimulants, which is the key difference compared to Goon Mode. Once again, fans of the brand can stack Goon Mode with the capsule format Neuro 365 to give you the energy and focus effects of Goon Mode, and cognitive and memory power of Neuro 365.
The ingredients driving Neuro 365 are noticeably different from that of Goon Mode, hence why they can be stacked together. Glaxon's stimulant-free nootropic product includes a solid 100mg of Neurofactor in a three capsule serving, another 100mg of premium Sabroxy Indian trumpet tree extract, 300mg of Bacognize bacopa, DMG, sarcosine, theanine, and rhodiola.
You can purchase Neuro 365 and Goon Mode starting today through Glaxon's online store, with Neuro 365 being the slightly more expensive of the two at $49.99 and Goon Mode 10% lower at $44.99. To celebrate Goon Day, the brand is running a one-day only sale with 35% off everything, so if you like the look of the new nootropic supplements, today is the day to get them.