A category the still relatively new and fast-growing supplement company Glaxon has been noticeably missing from since its debut is the highly competitive and saturated world of protein powder. The brand said it would eventually get into the market, although in its own unique way, and that day has come with the launch of Glaxon Protos Whey and Glaxon Proto Vegan.
Protos Whey and Proto Vegan are two blend-style protein powders from Glaxon; the former is a premium dairy-based product and the latter a plant-based, vegan-friendly supplement.
Protos Whey
Glaxon's Protos Whey provides 22g of protein per serving from a combination of whey isolate, micellar casein, and PeptoPro casein, with 7g of carbohydrates, 2g of fat, and 140 calories. The brand says that 70% of the product's protein is from the fast-digesting whey and the rest from the casein. Protos Whey is also infused with NeoShield healthy fats, Care4U prebiotics, ProHydrolase enzymes to improve digestion, and a full 2g dose of Velositol to enhance muscle protein synthesis.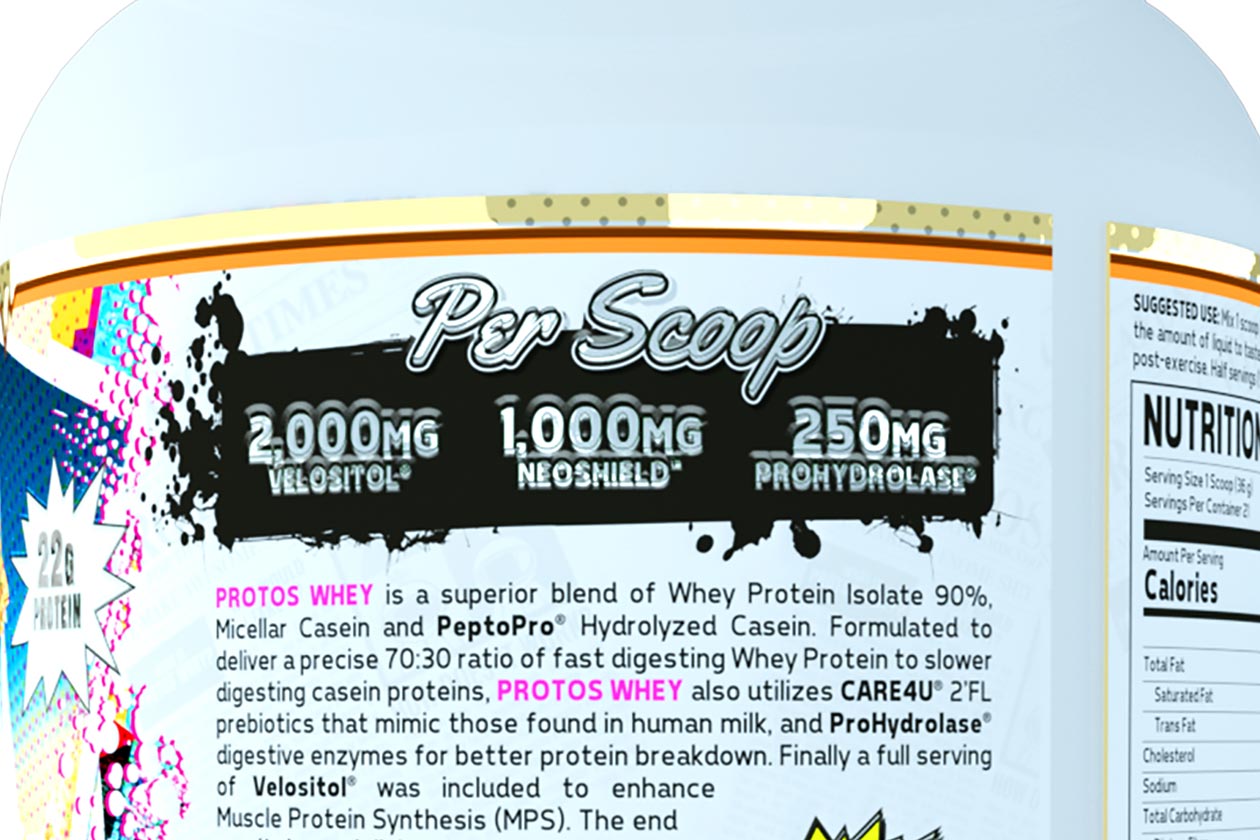 Protos Vegan
Glaxon's Protos Vegan is similar to Protos Whey in additional features as well as its nutrition profile, with 23g of protein per serving from a blend of pea, pumpkin seed, and watermelon seed protein, 6g of carbohydrates with a gram of that fiber, 2.5g of fat, and 140 calories.
The extra ingredients in the plant-based version of Protos are slightly different from the dairy supplement, but there are just as many. Glaxon has thrown 2g of Velositol into Protos Vegan too, to double the power of the protein, ProHydrolase enzymes to support digestion, and a gram of the brand's Myo-Seq blend of aminos to bring up the balance of EAAs in the vegan-friendly protein powder.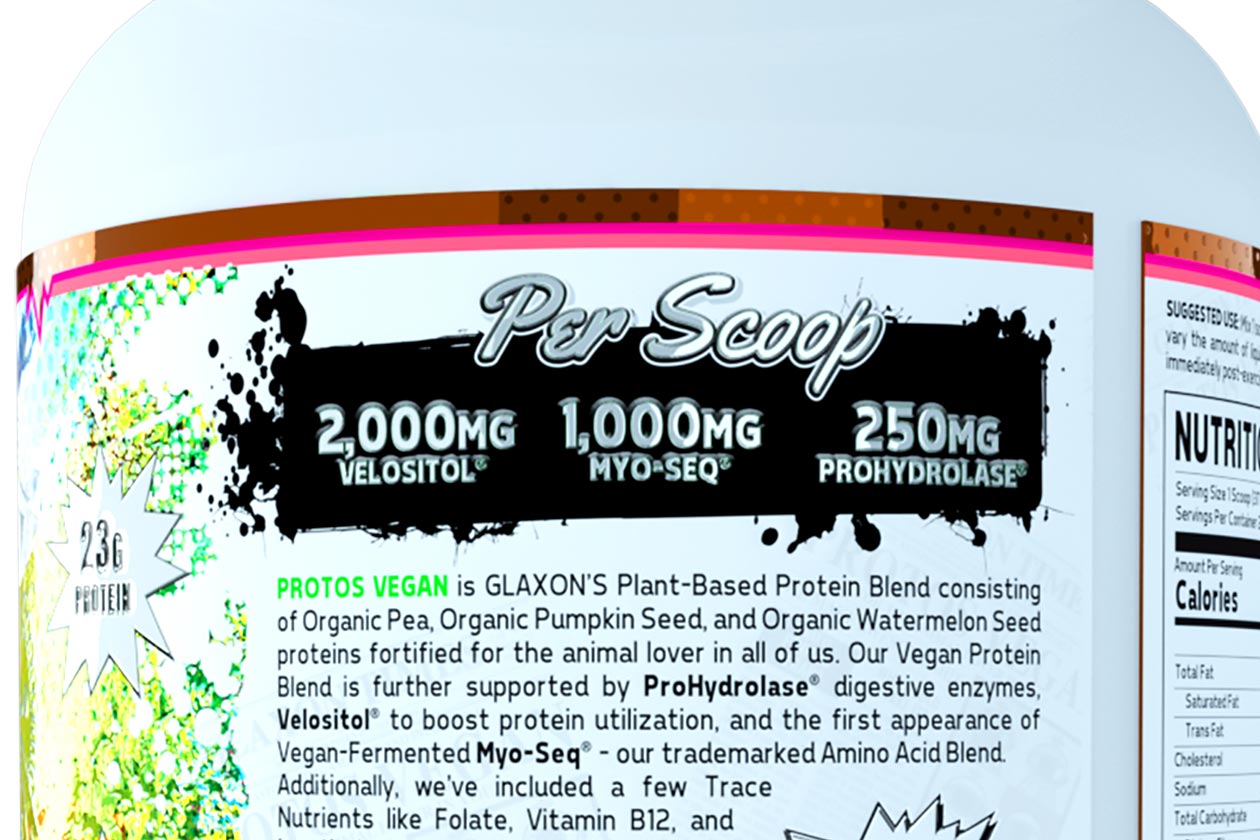 Glaxon style protein
As mentioned, and as expected, Glaxon's Protos Whey and Protos Vegan are not your typical entries into the category, taking a premium approach as opposed to being more simple and straightforward. The brand has packed the products with additional ingredients you won't find in most of the competition, and they are a bit more expensive than others at $59.99 for a 21 serving tub of Protos Whey and 25 servings of Protos Vegan.
Black Friday launch
Glaxon is running a Black Friday sale on glaxon.com, and it is kicking off at midnight tonight when both Protos Whey and Protos Vegan protein powder are going live. The sale involves a strong 25% off, which brings the Protos supplements down to a much more competitive $44.99 each, and if your order total reaches $50, you get a free shaker, and over $150 scores you a Glaxon hoodie.