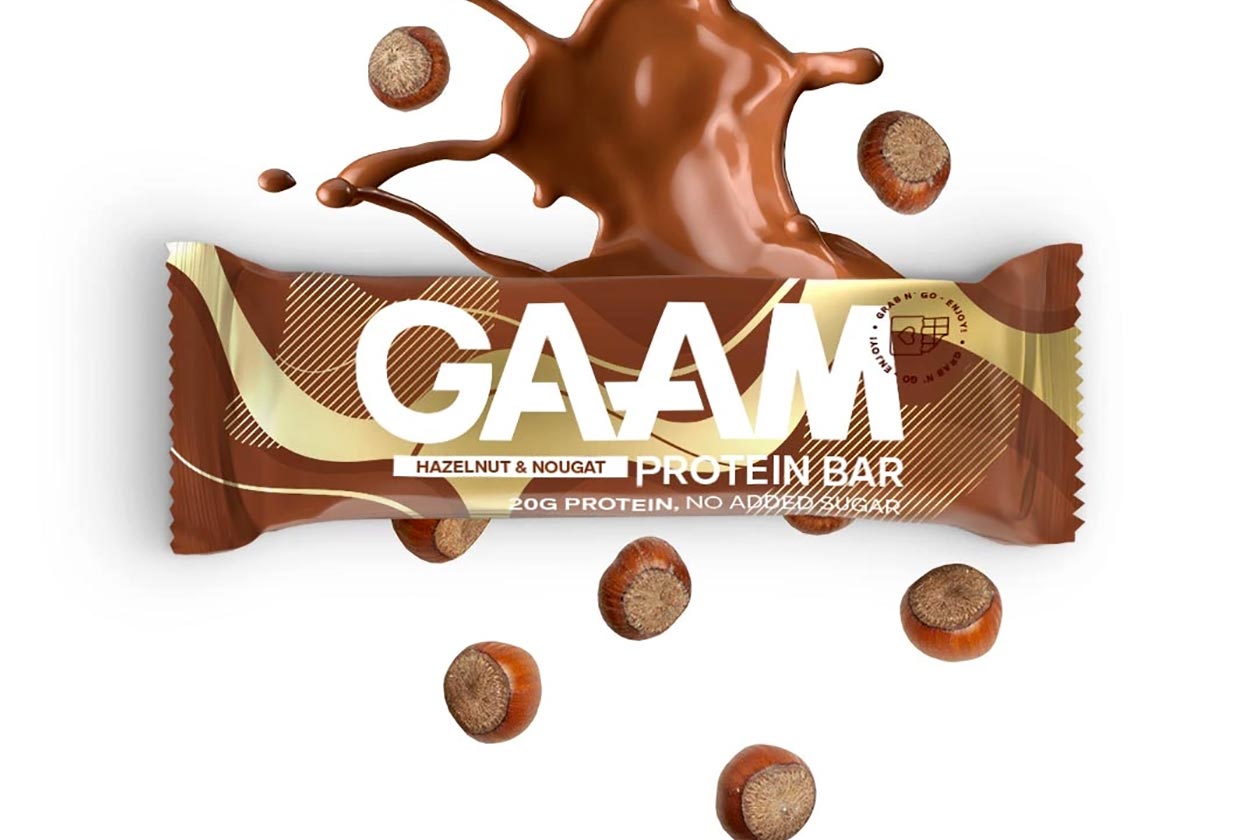 House brand GAAM Nutrition from the Swedish health and nutrition retailer Proteinbolaget has a new flavor out this week for its edible on-the-go snack, the GAAM Protein Bar. This is not a product we've tried, but we have heard great things, and looking at pictures, it appears to be soft, smooth, and coming from Sweden, it's not likely to disappoint.
The GAAM Protein Bar from GAAM Nutrition previously had two tastes to choose from in Caramel & Peanut and Chocolate & Almond, which have just been joined by another classic combination in Hazelnut & Nougat. It has the product's usual nutrition profile with a strong 20g of protein, 15.6g of carbohydrates, 2.3g of sugar, 10.6g of fat, and 217 calories.
GAAM Nutrition's delicious blend of hazelnut, nougat, and chocolate is available now from Proteinbolaget, where there is a sale for Black Friday, discounting single GAAM Protein Bars to 20 kr (2.21 USD) and boxes of 12 to 169 kr (18.67 USD).