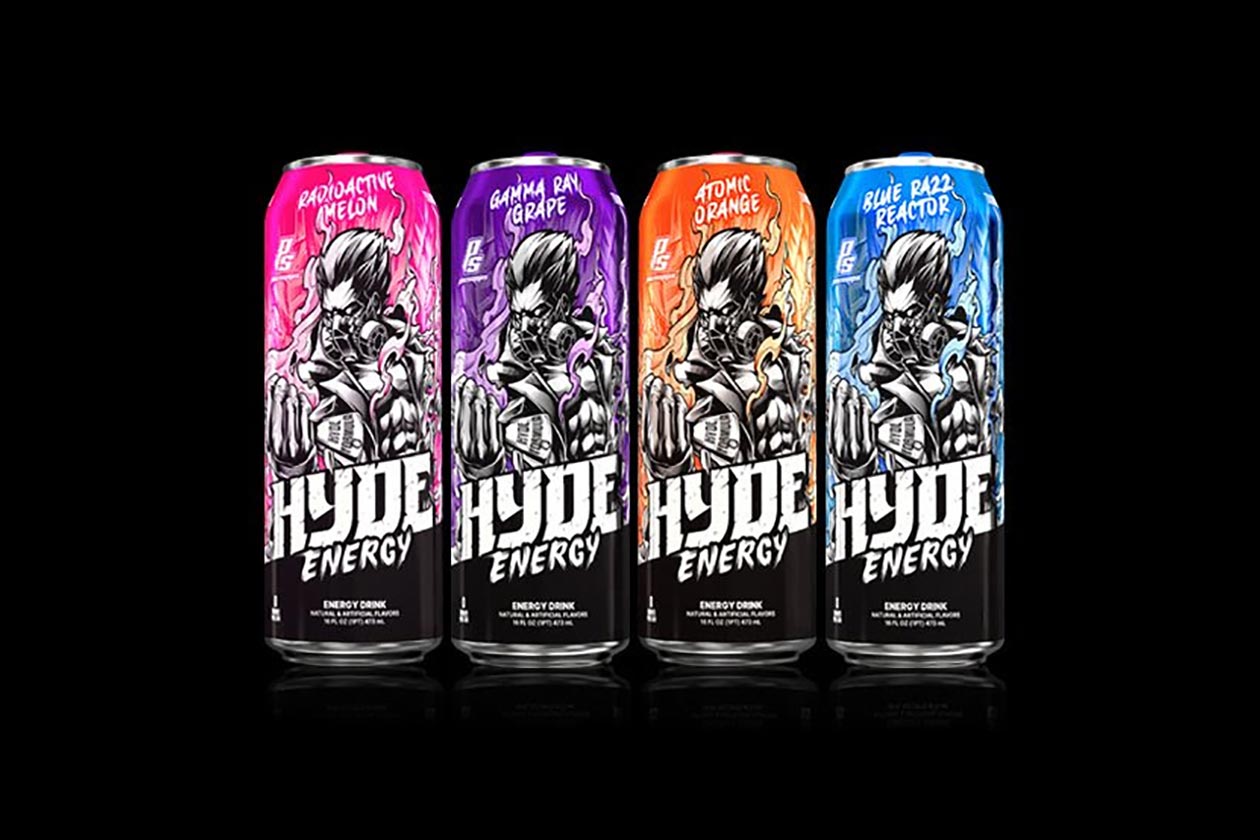 Some exciting news came in over the weekend regarding the legacy supplement company ProSupps. It was announced the brand is returning to the energy drink category after giving it a run years ago with the high-energy Hyde Power Potion. Hyde Energy is ProSupps latest beverage creation, featuring a different design, formula, and set of flavors compared to Power Potion.
In our initial post, we were able to confirm the main ingredients in ProSupps' upcoming Hyde Energy drink with 300mg of caffeine, half a gram of citrulline, 150mg of alpha-GPC for focus, carnitine, theanine, n-acetyl-l-tyrosine, and Himalayan rock salt. While we haven't got the amounts of each ingredient, they are all transparently dosed, so you know how much of everything you're drinking.
Another key detail is the area of flavors, which is extremely important for energy drinks and something ProSupps promises to deliver on with four different tastes to choose from. We can now confirm all of the flavors Hyde Energy will have available at launch, with Atomic Orange, Blue Razz Reactor, Radioactive Melon, and Gamma Ray Grape, and they don't have any sugar or calories.
As far as we know, ProSupps is aiming to have its highly-anticipated Hyde Energy drink out and available before the end of the year, although that isn't a lot of time with only about seven weeks until we reach 2022. We'll be sure to details on when and where you can get your hands on the energy drink when that information is shared, so as always, stay tuned for updates here at Stack3d.