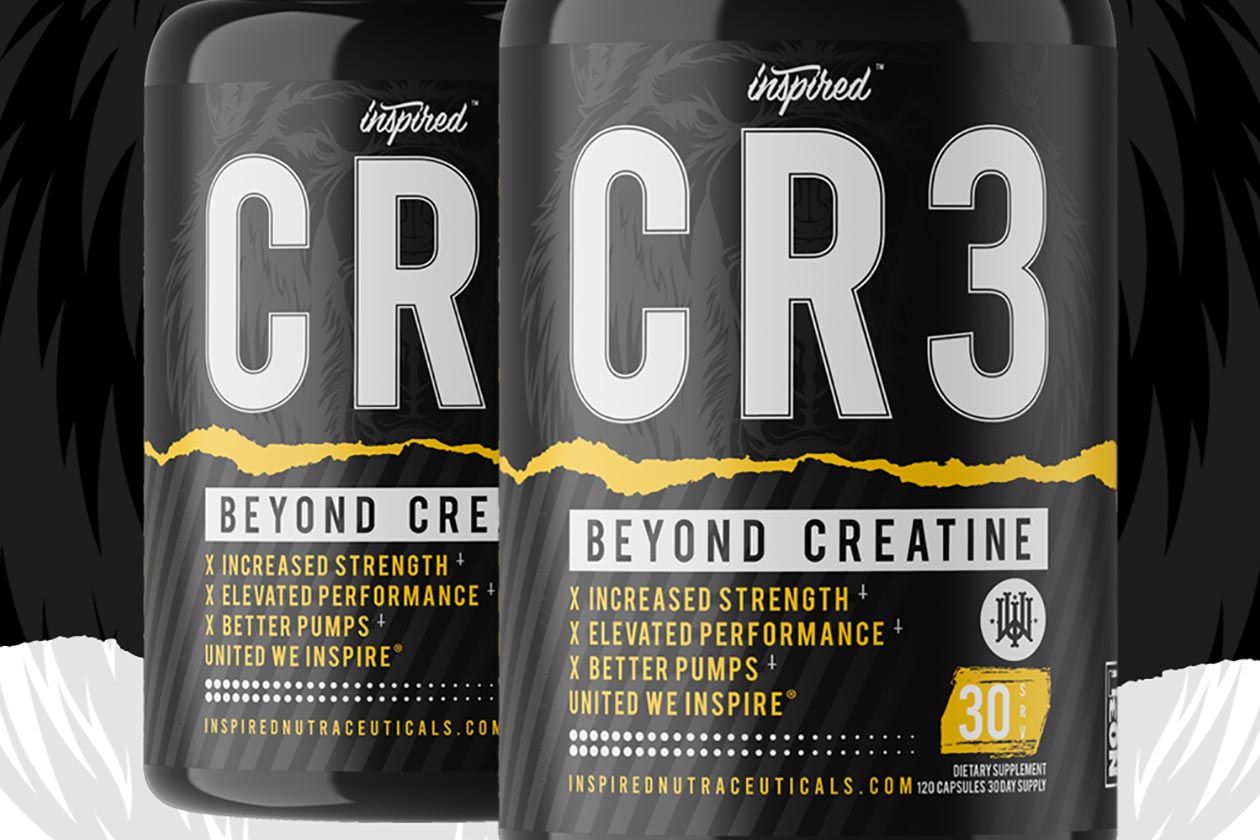 Earlier in the year, Inspired Nutraceuticals announced a new version of its long-running creatine-based muscle builder CR3, that unlike a lot of creatines, it comes in capsule form. The original supplement was powered by creatine HCl with 2g of the ingredient per serving, alongside 750mg of AgmaMax agmatine, 50mg of Senactiv, previously Actigin, and another 50mg of the absorption enhancer AstraGin.
The all-new 2021 edition of Inspired Nutraceuticals' CR3 is much the same as its predecessor, with one key swap. The 2019 Brand Of The Year has removed AgmaMax from the product and added a second source of creatine with premium NO3-T creatine nitrate. Inspired has included that at 1.25g per serving, and in turn, lowered the creatine HCl — now CON-CRET branded — to match NO3-T at 1.25g.
The result of those changes is a new and improved CR3 creatine supplement for Inspired Nutraceuticals, still formulated to support and enhance muscle strength and size but with more premium creatine. The revamped product is available starting today through the brand's online store at $39.99 for a full-size 30 serving bottle. Again, Black Friday is right around the corner, so if you wait a week, you'll likely be able to get your hands on the new CR3 with some sort of deal.