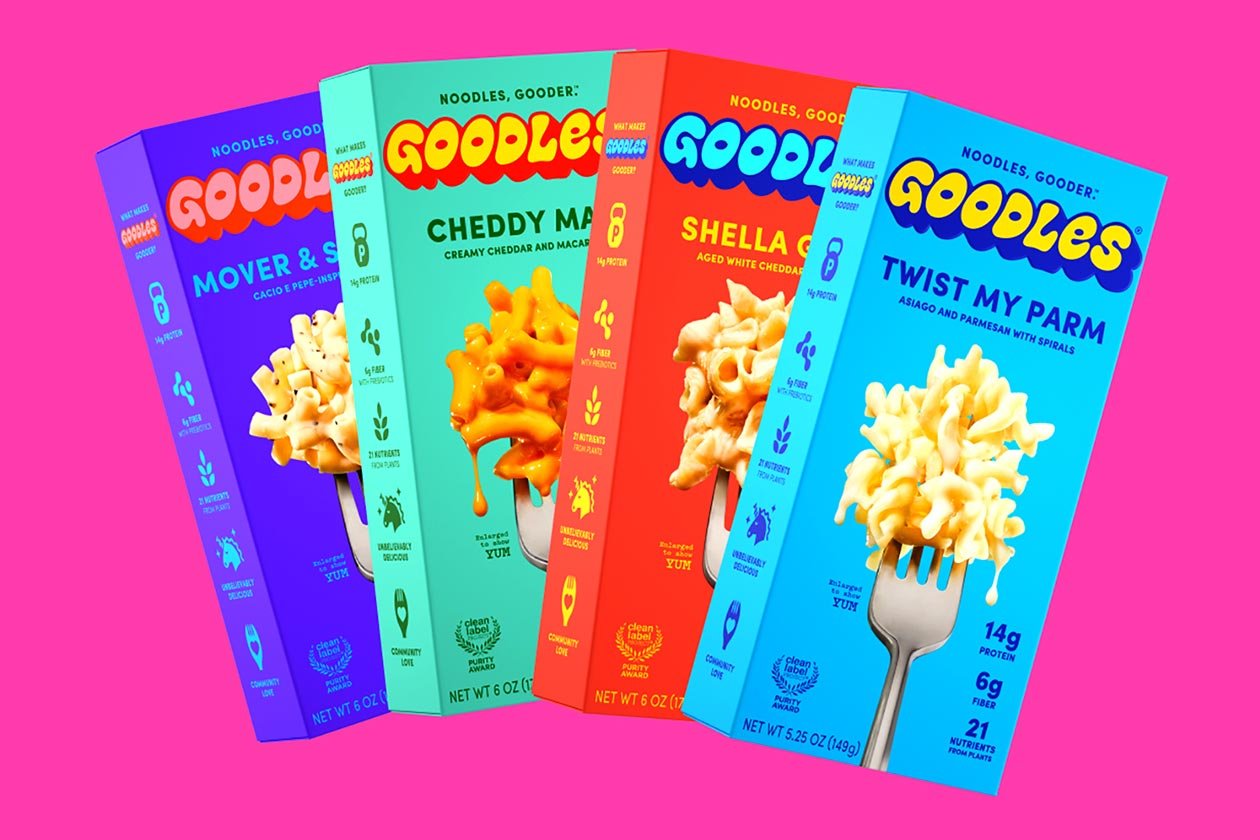 Goodles is an all-new fun and healthy functional brand co-founded by Wonder Woman star Gal Gadot which simply describes itself as "Noodles, Gooder." Goodles has brought a clean and high-protein twist to classic noodles recipes, with several to choose from, all packing 14g of protein, a whole host of nutrients from plant-based ingredients, and it's made with real cheese for a delicious taste.
Goodles has launched with four different products; Cheddy Mac, the brand's take on the classic creamy cheddar and macaroni; the white cheddar and shells Shella Good; Twist My Parm with asiago, parmesan, and spirals; and the Cacio e Pepe mac Mover & Shaker. As mentioned, all of the options pack a solid 14g of protein per serving, with their other macros being somewhat reasonable.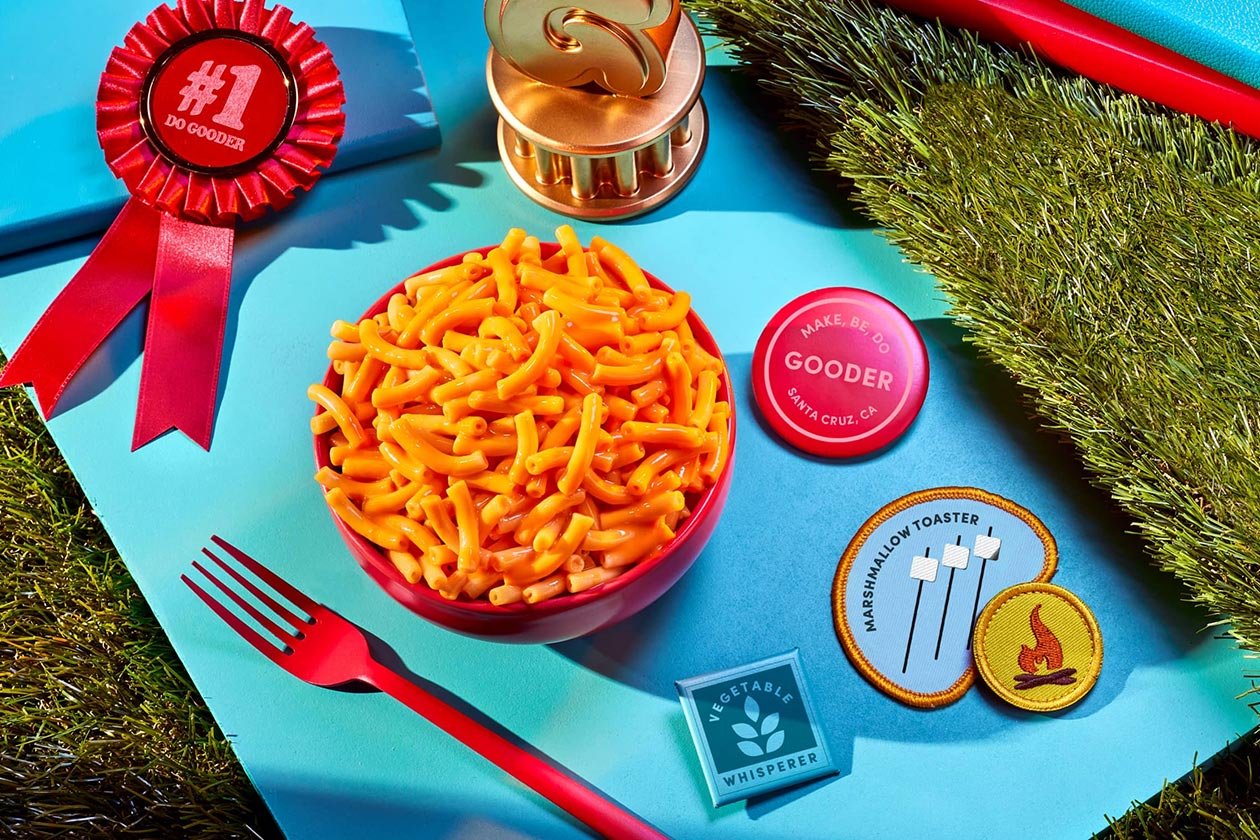 The nutrition profiles only vary slightly across Goodles' four options with that 14g of protein alongside a hefty 46 to 47g of carbohydrates with 3 to 6g of that sugar and 6g fiber, 3.5 to 4g of fat, and 260 to 270 calories. The carbohydrates are high for a protein snack, although with the fat not being too over-the-top, the overall calories put it right around some of the real food, nut butter bars out there.
Some of the key ingredients in Gal Gadot's Goodles include chickpea and wheat protein for that high protein, once again, real cheese, and a variety of greens providing several key vitamins and minerals to support general health.
You can purchase any of the Goodles products from its online store at goodles.com at $20 for a pack of four boxes, each with 2.5 servings, $51 for 12, and the most cost-effective option, $84 for 24. If you're like us and want to try the entire collection instead of a single flavor, there is a variety option with one of each for that same $20, or three of each at the 12 box price of $51.